Alex Ferguson: My Autobiography
Ferguson on... Beckham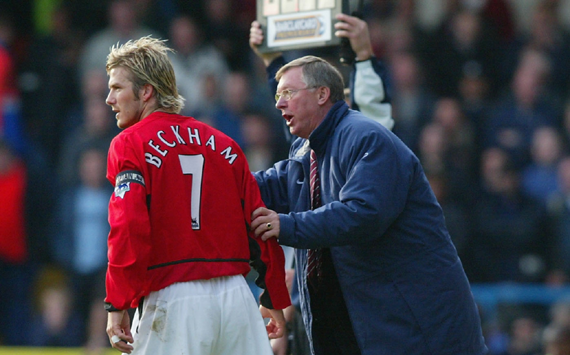 Sometimes you have to take something away from someone for them to see how much they loved it. When Beckham moved to America to join LA Galaxy, I believe he began to realise he had surrendered a part of his career.

Because I saw him grow up, along with Giggs and Scholes, David was more like a son to me. I hold no rancour towards David at all. I like him. I think he's a wonderful boy. But you should never surrender what you're good at.

David was the only player I managed who chose to be famous, who made it his mission to be known outside the game. In his final season with us, we were aware that David's work-rate was dropping and we had heard rumours of a flirtation between Real Madrid and David's camp.

The confrontation between us that caused so much excitement around the game was an FA Cup fifth-round tie against Arsenal at Old Trafford in February 2003, which we lost 2-0.

David's offence in that particular game was that he neglected to track back for the second Arsenal goal. He merely jogged. As usual, with David at that time, he was dismissive of my criticism.

He was around 12 feet from me. Between us on the floor lay a row of boots. David swore. I moved towards him, and as I approached I kicked a boot. It hit him right above the eye. I called him in the next day to go through the video and he still would not accept his mistake. As he sat listening to me, he didn't say a word. Not a word.

The next day the story was in the press. In public an Alice band highlighted the damage inflicted by the boot. It was in those days that I told the board David had to go.

David thought he was bigger than Alex Ferguson. You cannot have a player taking over the dressing room. Many tried. David was looking for the sympathy vote from the fans. But there is no doubt there had been a direct attack on me.
Alex Ferguson: My Autobiography