Cartoons of the season 2012-13
Europe's finest begin long road to Brazil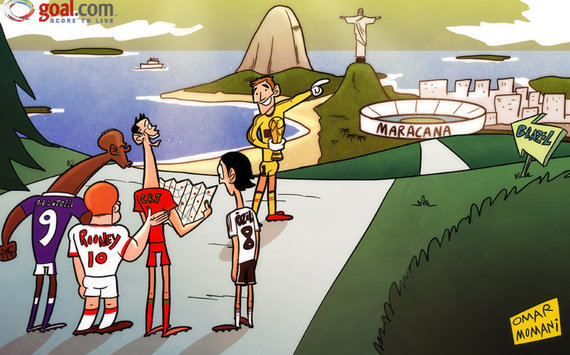 September saw the first round of World Cup 2014 qualifiers take place and, unlike host Brazil, which has been beset by infrastructural problems, all the big nations now seem ready to secure their place at next year's tournament.

Germany started off the long road to the Maracana with a 3-0 win against the Faroe Islands and have not looked back since, topping Group C with 16 points.

Italy drew 2-2 in Bulgaria in its opening game, but has climbed to the top of Group B with 14 points.

While Portugal secured a 2-1 win over Luxembourg on Matchday One and lead the way in Group F with 14 points.

Wayne Rooney's England meanwhile, lies second in Group H, but has a game in hand over leaders Montenegro which could see it top the table.
Cartoons of the season 2012-13