Top 10 Surprises Through MLS's First Month
2. Seattle remains winless...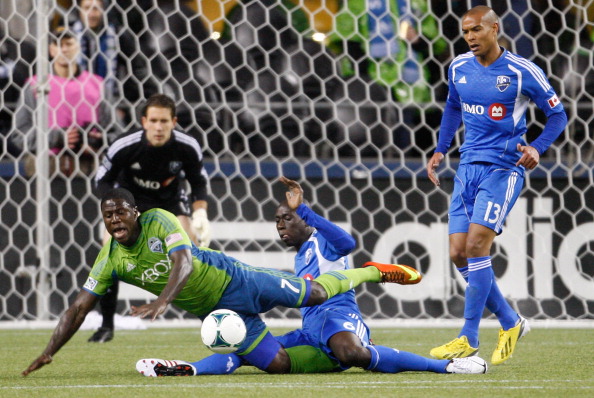 The Seattle Sounders sit at the bottom of the Western Conference standings with a single point to their name and a 0 in the win column. Not exactly what we would call living up to the championship expectations bestowed upon the team entering the season.

Seattle has a few reasons for stumbling out of the gates: it has seemingly been missing key pieces on a game-to-game basis, struggling to transition without Fredy Montero and Jeff Parke, and has faced a challenging slate to start the season including road games at San Jose and Real Salt Lake. At 0-3-1, Seattle has plenty of time to bounce back and the talent in the locker room to do so, but Eddie Johnson and newcomer Obafemi Martins have to start meeting goal-scoring expectations before the club can meet its team ones.
Top 10 Surprises Through MLS's First Month