Top 10 MLS Moments from 2012
Steve Zakuani's return to the field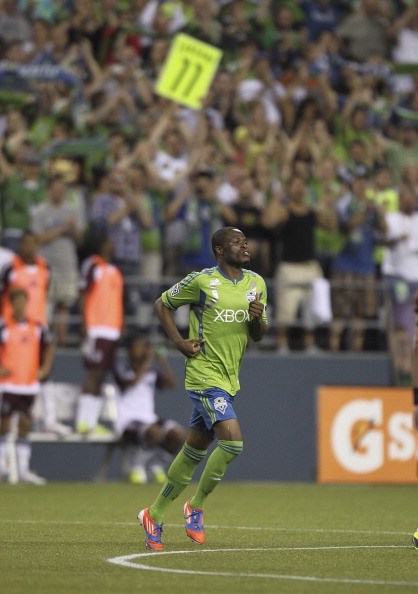 When Steve Zakuani's leg was snapped by a Brian Mullan tackle in April 2011, the wavering potential of one of the true rising stars in MLS flashed before our eyes and the reputation of a hard-working, successful player was forever tarnished.

Through rigorous rehabilitation and fervent fan support from the Seattle Sounders faithful and those around the country, Zakuani made his long-awaited return to the field 15 months later -- against Mullan and the Colorado Rapids. The speedy winger's four-minute appearance in the July 7 match was nothing more than a cameo at CenturyLink Field, but it marked an important step in his comeback and also paved the way for what was to follow after the final whistle.

Upon the conclusion of the 2-1 Sounders victory, Zakuani and Mullan shared an on-field embrace and exchanged jerseys in what was perhaps the most poignant, touching moment from the 2012 MLS season. As NBC Sports announcer Arlo White so succinctly put it during the broadcast of the match: "Closure. For both men."
Top 10 MLS Moments from 2012