Who will replace David Beckham in Los Angeles? Five potential candidates
1. The Logical Choice - Frank Lampard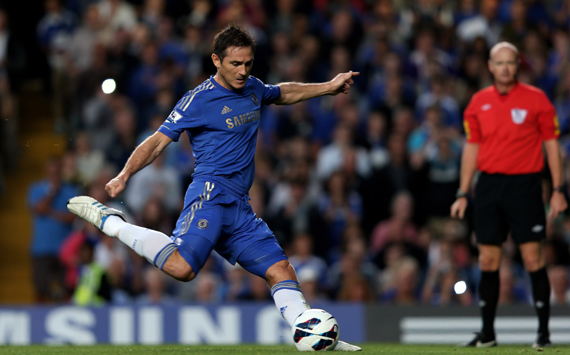 Let's face it, everyone knows that Los Angeles' first choice to replace David Beckham will be Chelsea's Frank Lampard. The key factor will be convincing the Blues' vice captain that his future lies in Major League Soccer as opposed to a likely major offer from Asia.

Still a skillful box-to-box midfielder at 34, Lampard would argubaly be a big upgrade over the departing Beckham. Like Beckham, he is skillful at passing and set pieces but what separates the two Englishmen is Lampard's versatility. Lampard can defend, score and even has a bit of skill in the air. However, getting Lampard to move on from his beloved Chelsea will be a big challenge for Los Angeles.

Here's what he said over the summer about joining MLS: "I am not sure [about a future in MLS]. It's up to Chelsea to speak with me about my future and at that time, I'll speak with them. I wouldn't rule anything out at the moment."

If he does opt out, Los Angeles will face competition from China as CSL teams have already expressed interest.
Who will replace David Beckham in Los Angeles? Five potential candidates