It was the perfect setting for a World Cup qualifying playoff matchup when Cristiano Ronaldo and Portugal took on Zlatan Ibrahimovic and Sweden last November - two of the top scorers in the world going head-to-head as a pair of World Cup-worthy nations battled in a two-legged series for a spot in Brazil.
As expected, Ronaldo and Ibrahimovic stole the show. The two combined for all six goals as the Seleccao, who won the first leg 1-0 at home, rallied from a one-goal deficit on the road in the second leg to win 3-2 and lock down a World Cup spot. Ronaldo overshadowed Ibrahimovic with his 4-2 goal advantage.
After a season in which he scored 66 goals in 56 games, Ronaldo won the 2013 Ballon d'Or, ending Lionel Messi's four-year reign as the world's best player. Ronaldo and his Barcelona rival appeared neck-and-neck in the race to the Ballon d'Or until FIFA extended the balloting deadline to after the World Cup qualifying playoff matches.
The star striker's showing in Stockholm was so impressive it likely swayed voters in his favor at a time when Messi was sidelined by his third injury of the year. And while those four goals were likely the deciding factor for the award and will define Portugal's World Cup qualifying run, Ronaldo had several national team moments that stood out as he led his country to the 2014 World Cup.
Ronaldo's national team highlights in 2013-14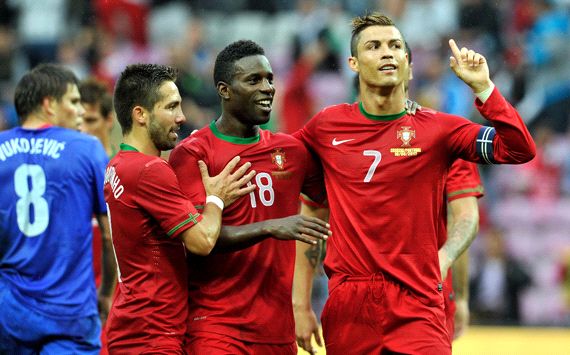 Ronaldo ended the 2012-13 season on a high note with his 59th goal in a win over Croatia on June 10.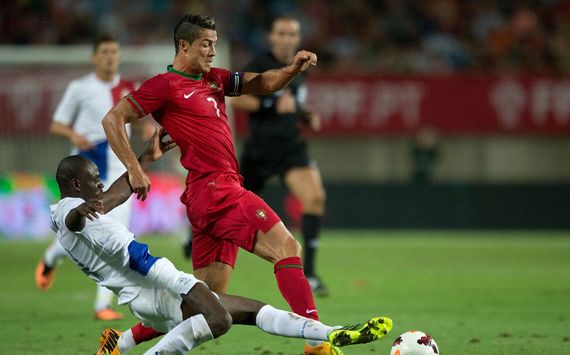 Ronaldo scored the equalizer in the 87th minute of a 1-1 draw with the Netherlands on Aug. 14.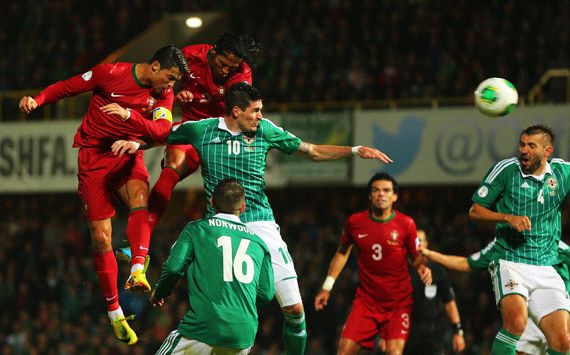 Ronaldo scores three unanswered goal to beat Northern Ireland 4-2 in a WCQ on Sept. 6.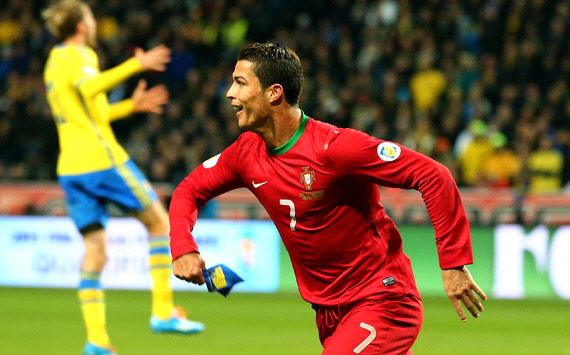 Ronaldo was the hero for Portugal as he scored a hat trick against Sweden in a WCQ playoof on Nov. 19.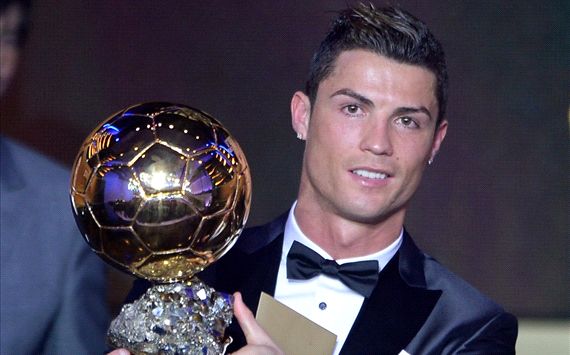 Ronaldo was handed the Ballon d'Or trophy on Jan. 13, 2014.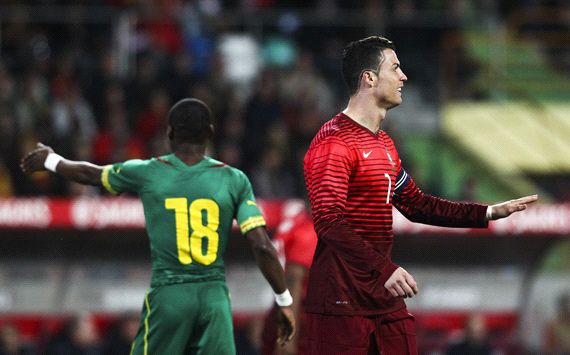 Ronaldo surpassed Pauleta as Portugal's all-time leading scorer with his first of two vs. Cameroon in March.