Jose Mourinho may have hit the headlines for his recent claims that some of the world's biggest clubs are not taking UEFA's Financial Fair Play laws seriously, but finger-pointing may become the norm when new rules come into full effect this summer.
"Some clubs are feeling the Financial Fair Play as a fair Financial Fair Play, and others are feeling Financial Fair Play as a dodgy Financial Fair Play," said Mourinho ahead of his side's clash with Manchester City, one of the clubs widely scrutinized by soccer figures because of the new avenues from which the club has sought additional revenue ahead of FFP's introduction.
And with new regulations having been passed by UEFA to allow directly affected parties to attend appeal hearings against those clubs ruled to have fallen outside of the parameters of the FFP laws, more clubs will be encouraged to point the finger at their European rivals.
City's actions have been thrown under the spotlight of late, with a huge 475 million euro 10-year sponsorship deal with Etihad being called into question, as has Paris Saint-Germain's 200 million euro a year agreement with the Qatar Tourism Authority.
Both deals are set to be heavily vetted by UEFA's Club Financial Control Body (CFCB) in a bid to discover whether there is a conflict of interest between the sponsors and their respective club's owners. Elsewhere, questions have been asked as to how Monaco — with its modest crowds — pulls off big-money transfers and salaries for stars like of Radamel Falcao, Joao Moutinho and James Rodriguez without overstepping UEFA's 45 million euro deficit limit.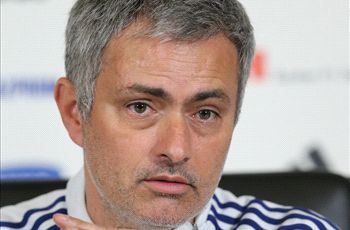 "For some it is fair Financial Fair Play, for some it is dodgy Financial Fair Play"
- Jose Mourinho

Meanwhile, City may draw further questions due to its financial role in the establishment of New York City FC and part-takeover of Melbourne Heart.
While Mourinho and others may cry foul play, the new UEFA regulations at least allow rival clubs to have their arguments heard should they see an issue with such practices.
Former Chelsea and Everton chief executive Trevor Birch, now a partner at the UK-based BDO accountancy firm, believes that new regulation could lead to the highly competitive Champions League atmosphere regularly mirrored in the courtroom.
"If you look at those new procedural rules governing the CFCB, it is going to be very interesting since they talk about a directly affected club but they don't actually define what that is," Birch told Goal. "Presumably, in the case of a Man City you're going to have Liverpool, Tottenham and potentially Manchester United all turning up and wanting to be represented at any hearing against Man City. So it's going to be lively, potentially.
"And in France [with PSG and Monaco first and second], you then start to think that this could become unwieldy if they are allowing all and sundry to be represented in these adjudication hearings."
When questioned by Goal, UEFA moved to clear up the issue over what constitutes a directly affected party, saying the body will take its lead from the Court of Arbitration for Sport (CAS).
"There is some significant CAS jurisprudence on the meaning of 'directly affected party' [such as the Porto case, 2008]. However, to qualify as a 'directly affected' party it would, in general, be necessary for the club concerned to demonstrate that the decision in question has a direct [and not abstract or theoretical] impact on its position and/or legal rights," a UEFA representative told Goal.
That dispute in 2008 eventually saw Vitoria Guimaraes and Benfica's case against UEFA and Porto dismissed by CAS, but where the hearing was successful was in its clarification of a "directly affected party." CAS decided that such a party was one whose own qualification is affected by the outcome of a hearing.
It means any team finishing one place off a more elevated standing within the European qualification process has the right to attend the appeal hearing of a club deemed to have fallen foul of the FFP regulations, but clubs finishing lower down a national league with nothing to gain from a guilty verdict cannot. Still, that could mean clubs finishing fourth, fifth and sixth in the leading national leagues could challenge the appeal of a team placed higher than them in the championship, meaning as many as four parties attending a single hearing.
Clubs must not record losses of more than 45 million euros total for the period covering seasons 2011-12, 2012-13 and 2013-14. This deficit must not exceed 30 million euros total for the seasons of 2014-15, 2015-16 and 2016-17. Club accounts will be assessed at the end of each three-year period.

Money spent on infrastructure, youth development and training facilities will not be included in the judged outgoings.
Possible punishments for clubs not meeting the legislation include points deductions, withholding of prize money from UEFA competitions, transfer bans, disqualification from ongoing UEFA competitions and exclusion from future editions.
It all points toward a fascinating series of courtroom battles between some of the world's biggest clubs, with the ethical crusade of FFP becoming a potential political and legal minefield, according to Birch.
"Potentially it might be, as there's so much to lose. I suppose it depends on how many clubs are going to be in that position where they are charging UEFA," he said. "That then starts to become very interesting and it will be pretty tricky to be policing the clubs if you have got too many who are railing against it.
"It's also then about the timing of all these things. Do you take sanctions against them in midseason when you're still mid-competition, or do you wait until the end of the season? So there are so many practical issues that they are also going to have to contend with. That's where it all starts to become unwieldy."
But above and beyond the inclusion of extra clubs in appeal hearings, UEFA could well find it difficult to implement its new regulations when faced with high-powered lawyers representing the game's biggest names. Any intervention by the governing body in cases in which clubs have agreed to huge commercial deals may lead to them treading dangerous legal ground.
"It's a difficult scenario to judge really without knowing all the circumstances," Birch explained. "Presumably, Manchester City and PSG are being very well advised. They have taken a view that this stuff is appropriate and will stand up to scrutiny by the Fair Play panel.
"On the face of it, it sounds feasible for them to have set up franchises in Australia and America, and for them to buy intellectual property there. But it will come down to the fine detail, and the accountants at City will have to sign off on it. The proof of the pudding will be in the eating in that once these start being adjudicated upon, these clubs will be represented by some very clever lawyers."
"Presumably, Manchester City and PSG are being well advised. They have taken a view that this stuff is appropriate and will stand up to scrutiny by the Fair Play panel"
- Ex-Chelsea chief exec Trevor Birch

City, PSG and Monaco did not respond to questions from
Goal
as to their fair standing regarding FFP, but Birch believes only time will tell if their spending will be curtailed by UEFA president Michel Platini's attempt to level the playing field.
"UEFA have set their rules and stated that that's how they want to proceed," he said. "They believe they are doing the right thing by football, but it remains to be seen. If they are successful in one or two early cases then that is going to set the precedent for everybody else and they won't be easily chargeable. But they have set their stall out that they are going to police it strongly.
"We won't know basically until the first couple of cases that eventually go to CAS. Once we've seen a couple go that far, then we will start to get an idea of where the potential loopholes are and where UEFA are weak in terms of the regulations. At the moment it's all supposition because everybody's taken a little bit of fact and extrapolated. You don't know what the permitted exceptions are, for example, in terms of somebody's figures because all we are seeing is the results of the financial accounts and of course they can be adjusted for the purposes of the FFP."
What we can predict, though, is that however successful FFP is, some of the world's biggest clubs are going to be unhappy. Will that be Manchester City, PSG and Co., or will it be the clubs they are fighting to topple? It promises to be a lot of fun finding out.