Real Madrid has unveiled plans for the new Santiago Bernabeu ahead of a 400 million euro renovation of the famous stadium.
The stadium,
which could well use a company name as part of a record-breaking sponsorship deal
, is set to undergo a huge face lift, with Florentino Perez calling the redevelopment "a pioneering project which perfectly reflects our goals".
The club president, speaking at a media presentation, stressed that the comfort of fans was one of the key reasons behind the decision to rebuild the Bernabeu.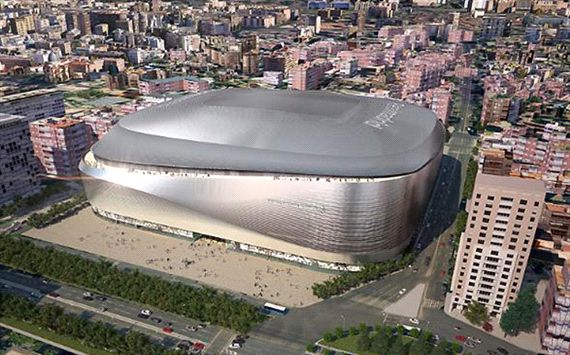 The new Bernabeu | "A special, unique and spectacular stadium" in the eyes of Perez
"In this stadium, much of our legend as a club has been born," said Perez,"and we will continue to grow our greatness. The new Santiago Bernabeu will be a privileged territory filled with emotions and pride for all our fans.
"We want this to be the best stadium in the world with maximum comfort, and for it to be an icon of modern architecture. The best stadium, in a unique location, which will be a global symbol. A special, unique and spectacular stadium."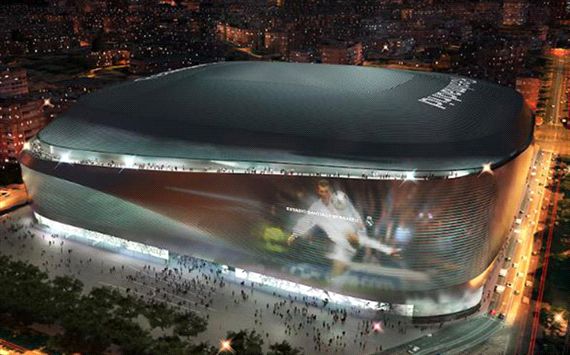 Bernabeu by night | The spectacular new design will see a stadium roof being added
After a long tendering process, the final renovation contract was awarded to German architects GMP Architekten, in conjunction with Catalan company Ribas&Ribas. The stadium will seat 90,000 people and will also have a retractable roof as part of the new design.
The redevelopment is expected to be finalized in 2017, with building work on the site suspended for home matches, allowing the club to continue playing games at the Bernabeu during the course of the construction.