The form of Borussia Dortmund and Mainz in this season's Bundesliga season has had an additional benefit for the Germany national team; outstanding individual performances from fresh native talent. Joachim Loew, the Germany trainer, has brought in four players, two from each team, for Wednesday's friendly against Sweden.
Loew has been loath to change his winning, competitive, formula; even in the face of indifferent club form he stuck justifiably beside Lukas Podolski, Miroslav Klose and others. But the challenge of Sweden allows him to run the rule over some of the Bundesliga's emerging talent which has powered two previously unfancied sides into the title shake-up.
Dortmund lead the way in the Bundesliga race and confirmed their dominance of the division with a comprehensive 2-0 win over Hamburg on Friday night. Their brand of offensive minded football, supplemented by a strong defensive line, has given the coach Juergen Klopp the right blend.
A player from each sector of the team have been recognized for their contributions. Marcel Schmelzer, a European champion at under-age level, and the latest bright young thing, Mario Goetze, may receive some minutes for the seniors this week.
The calls for Mainz attacking pair, Lewis Holtby and Andre Schuerrle, to be included in the Nationalmannschaft have been strident since the beginning of the season. Mainz coach Thomas Tuchel, with his dizzying array of formations and tactics, has extracted the best football of the young duo's careers. He has been rewarded with a record-breaking league start and a current place in the Champions League spots.
Marcel Schmelzer
- Borussia Dortmund
Age: 22
Position: Left-back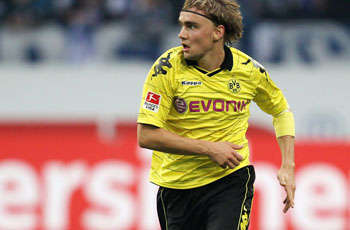 Schmelzer was part of Germany's under-21 European Championship-winning team, although not always as a starter. Nonetheless he has been a regular at club level for around two years and has finally caught the eye of the Bundestrainer Loew. Left-back has been as close a thing as the Germans have had to a problem position in the recent past with Loew fielding numerous options there. Jerome Boateng and Holger Badstuber, two recent occupants, are not naturals in that position whereas the Dortmund man is. Schmelzer, if he is given a start, has the chance to make it his own.
Mario Goetze
- Borussia Dortmund
Age: 18
Position: Attacking midfielder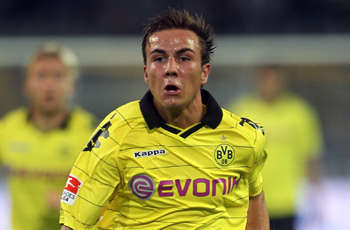 The precocious teenager was used sparingly by Juergen Klopp until the start of this season when he was unleashed onto the Bundesliga and Europa League. Goetze has been central to the table-topping form of BvB with goals and numerous assists. Like Schmelzer, Goetze is a European champion at under-age level, winning the 2009 under-17 title. Klopp's Dortmund line-up with a modification of Germany's 4-2-3-1 and Goetze's versatility in the attacking positions means that he is already suited to being fielded in behind a lone striker.
Lewis Holtby
- 1 FSV Mainz 05
Age: 20
Position: Attacking midfielder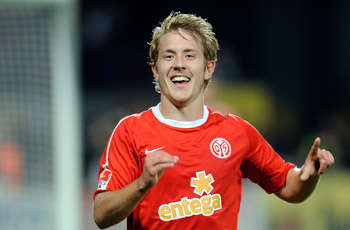 The man of English descent was cast aside by Felix Magath at Schalke, who saw no place for the diminutive playmaker in his plans. Holtby was lent to Bochum last term and is excelling for the league's surprise team this season. He has been largely spared the rotation to which his offensive colleague have been subjected to. Tuchel is fond of keeping his attacking options fresh and on the only occasion Holtby was left out from the start he was introduced as a second half substitute to turn 0-0 to 2-0 against Koeln.
Andre Schuerrle
- 1 FSV Mainz 05
Age: 20
Position: Forward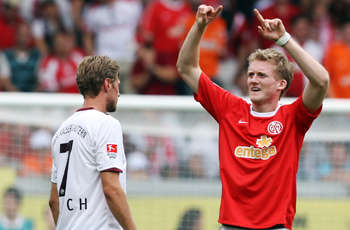 Lewis Holtby will be recalled by Schalke next season and Mainz will have to figure out a way of dealing with a double absence. The striker Schuerrle, who was one of the outstanding players of Mainz's early season run, will join Bayer Leverkusen next summer. He has been great form this season and there was widespread surprise that he was overlooked for the last set of international fixtures. The Sweden game may give the strong hard-worker a chance to exercise his credential on the international scene.
For all the German news you can handle, check out Goal.com's Germany homepage and join Goal.com USA's Facebook fan page!