COMMENT
It was an afternoon which began with much indignation about recent performances and ended with a fourth straight defeat, only further increasing the ire of the supporters. Sunday was another horrible day for AC Milan.
The Curva Sud ultras met the team coach's arrival at San Siro with banners and accusatory chants. A statement from the group explained that it was Adriano Galliani and Mario Balotelli they most had an issue with, but the club's form this season - which has seen it drop into the bottom half of Serie A and suffer a humiliating midweek elimination from the Champions League to Atletico Madrid - means there were plenty more potential targets.
Galliani admitted to
Sky Sport
that the treatment of the supporters hurt.
"Of course it hurts, especially as people should remember this team's journey. I was looking at the statistic and over the last decade we've been the only Italian side regularly in Europe," he said. "We hope not to miss out on Europe next season, but if it does happen then it won't be the end of the world. I am disappointed and it's definitely not pleasing to see the fans against the team and part of the club, but I continue to smile."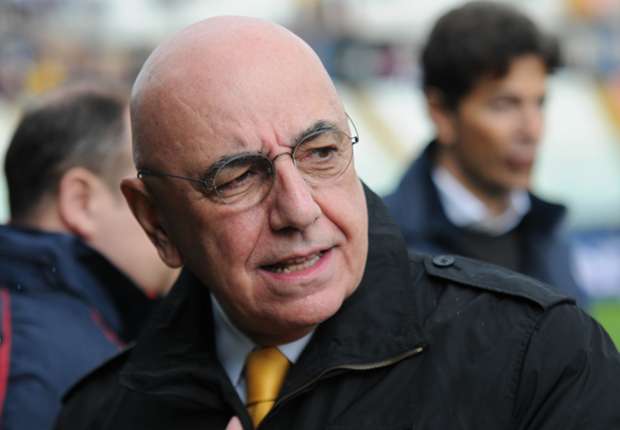 A world of hurt | Galliani had little reason to smile after yet another defeat
He wasn't smiling for long though. The 4-2 home defeat to Parma which followed was heavily conditioned by the early sending off of goalkeeper Christian Abbiati, but at least saw Balotelli answer some of the fans' taunts with a second-half penalty which momentarily set the Rossoneri up for a hard-earned point.
Balotelli, whose showing of apparent disinterest as Milan went down 4-1 to Atletico on Tuesday had got the supporters' backs up, is set to be one of a number of high-profile departures this summer, but the money that is recouped will need to be well spent if the ultras are to be appeased in the longer term.
The latest loss also owed a lot to the continued lethargy and underperformance of a squad which Clarence Seedorf must somehow turn into a competitive outfit once more by the beginning of next season.
Milanisti may well have to stomach more afternoons like Sunday before the club is restored to its former glories.