With four months until England begin their World Cup campaign against Italy, Roy Hodgson has flown to Brazil to patch things over with the people of Manaus.
Prior to the draw for the finals Hodgson described the city as ideally "a place to avoid" because of its hot and humid climate and the fact it is a four-hour flight from England's base in Rio.
Arthur Virgilio Neto, mayor of Manaus, took offense and called Hodgson "uneducated" before insisting England was "not welcome" in his city.
The Three Lions boss was forced to eat his words when the draw condemned his side to face Italy in their Group D opener at the Arena Amazonia before taking on Uruguay and Costa Rica.
Since then the Football Association has taken steps to make amends, with Hodgson writing to Neto to make clear that he is looking forward to kicking off England's World Cup campaign in Manaus.
And the charm offensive appears to have worked, with Neto telling
Sky News
that the episode was nothing more than a "misunderstanding", and stressing he is looking forward to hosting England.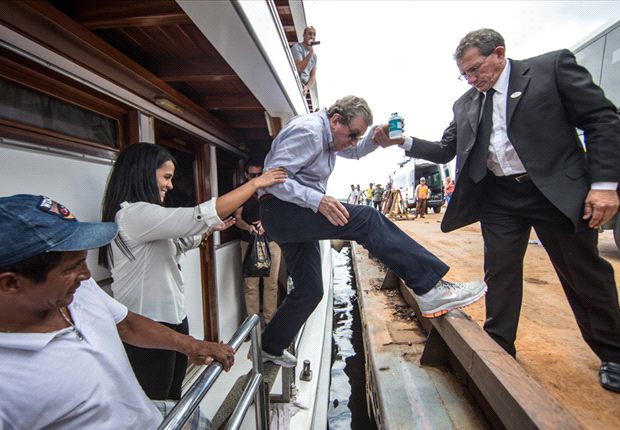 Bridging the gap | Hodgson goes to great lengths to charm Manaus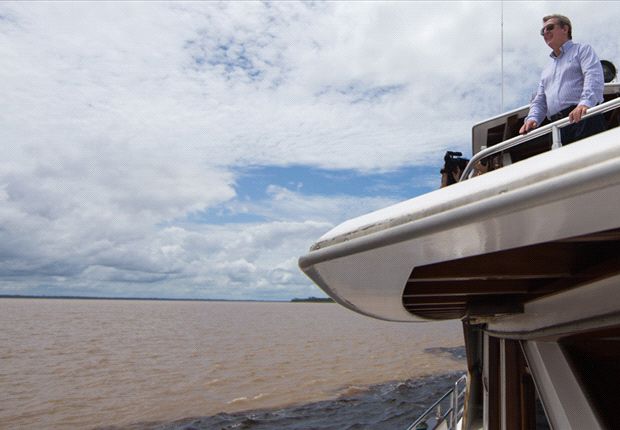 Enjoying the view | Hodgson surveys the landscape in which his World Cup campaign will begin