Starstruck Red Devils players got their camera phones out to grab a snap of themselves with the Argentina legend while on a club break in Asia.
Manchester United fans are usually lining up around the corner to have their picture taken with the club's top players but, while on warm weather training in Dubai, it was the same players who were forming an orderly queue.
The Red Devils took to social media to post pictures of themselves with legend Diego Maradona, as the former Argentina midfielder dropped in on a training session.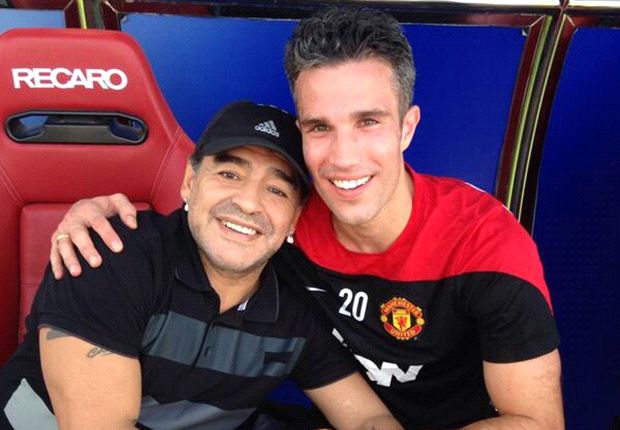 Robin van Persie tweeted: "So great to meet my hero again the best ever Diego" (Twitter/Persie_Official)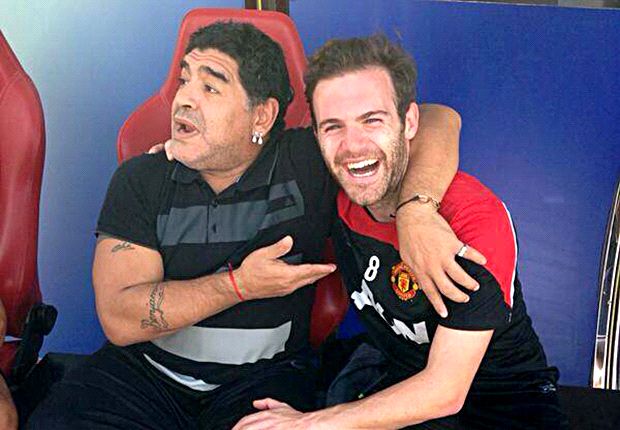 Juan Mata proudly announced: "Ladies and gentlemen, the best left foot ever! EL DIEGO" (Twitter/JuanMata8)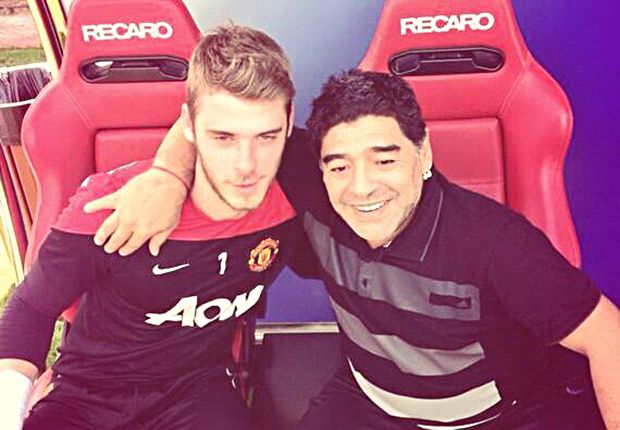 David de Gea said: "Great to be with the best number 10!! "El Pelusa" (Twitter/D_DeGea)