Match fixing arrests - why we must question everything

Six people were arrested this week as part of a National Crime Agency investigation into attempts to fix matches in England. Two of those were charged with fraud and are alleged to be part of an international betting syndicate based in Singapore - where kingpin Dan Tan Seet Eng was arrested in September.
Fixing has been shown to be a problem in the United Kingdom, and Ireland, just like it is anywhere else despite previous assertions to the contrary.
It has permeated every level of the game. It is rampant. It is too late now, and futile in any case, to say it happens in one place and not another. Worryingly, authorities are not even close to discovering the frightening scale of the problem.
It seems that it would take a high-profile English Premier League match or the Champions League final itself to be proven as fixed before the wider football fraternity sits up and takes notice of the damage being done to the integrity of the sport. But the tentacles of vice have touched the highest level.
Chris Eaton, former security advisor to FIFA, claimed last year that a group stage match at the 2010 World Cup was the subject of match fixing attempts. Moreover, the Debrecen goalkeeper, Vukasin Poleksic, was handed a two-year ban for his failure to report two approaches to fix Champions League matches.
"I think it's very dangerous to start drawing lines," Declan Hill, author of 'The Fix: Soccer and Organised Crime', told Perform this week. "Until [Wednesday], British journalists drew a line, saying: 'Fixing begins at Calais'. Now I'm hearing in interviews: 'Fixing is only in the amateur leagues'. It's going to go up and up and up."
Sport sometimes requires the audience to suspend disbelief due to the skill and fortitude on display. But in light of match fixing, every feat or mistake must be looked at as dubious. Just like doping issues have shone a light on the corruptibility of sport, the specter of match fixing must now stir those same feelings of doubt.
Next time you see a striker 'hilariously' fluff a chance or a defender take an inexplicable yellow card early in a game, question it. Skepticism is healthy. The fate of the game is at stake.
Belounis case brings more scrutiny on Qatar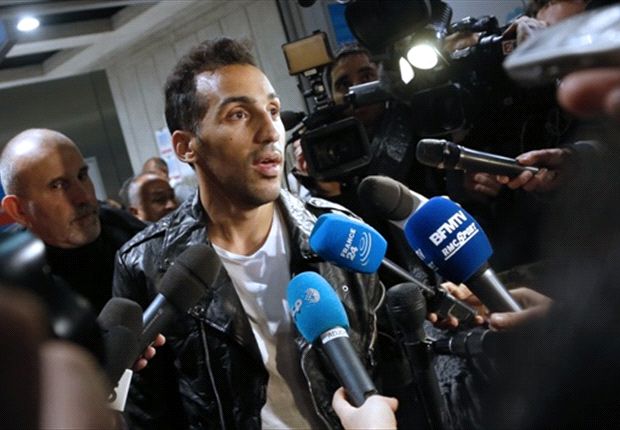 Criticism of FIFA and Qatar reaches boiling point pretty quickly these days in light of the controversial award of the 2022 World Cup to the Asian nation and the subsequent issues that arose in the aftermath of that decision.
This week brought the culmination of one of the most high-profile news stories in the region. Zahir Belounis, a French-Algerian footballer, finally flew to Paris on Thursday after being cleared to do so by the Qatari authorities following a dispute which rendered him unable to leave the country.
Belounis claimed that he was owed around 150,000 euros in unpaid wages by his club, El Jaish, and had been chasing his dues through legal means. However, he says that the club was refusing to grant him an exit visa to leave Qatar until he dropped his legal challenge. Belounis and his family claim that they had to sell possessions just to make ends meet as his club withheld his wages. This version of events is heavily disputed by authorities in Qatar.
He took his case public, writing letters to Pep Guardiola and Zinedine Zidane - ambassadors for Qatar 2022 - to highlight his plight. This week, after interventions from human rights groups, FIFPro and the French government, Belounis was granted his right to leave.
Under the Kafala system, specific employers 'sponsor' their employees, effectively controlling migrant workers, meaning Belounis was stranded in Qatar.
The flaws of the Kafala system loom increasingly into view with the World Cup on the horizon and, with the plight of migrant workers preparing the ground for the tournament fresh in people's minds, another controversy is the last thing Qatar needed.
FIFA president Sepp Blatter, meanwhile, continues to defend Qatar from attacks from the European media but, increasingly, it will be the decision to award the World Cup to Qatar that will define the presidency of one of football's least-loved leaders.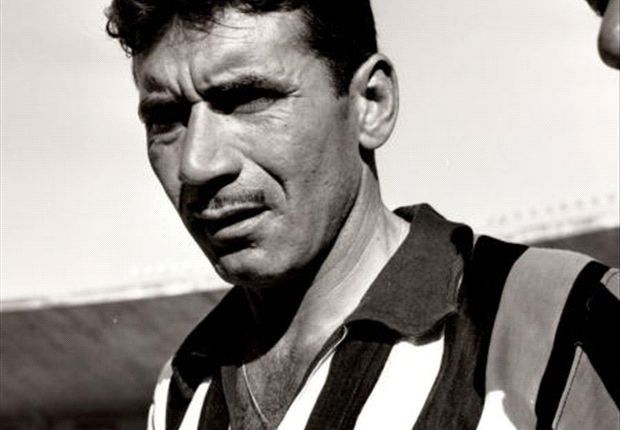 The football world bid farewell to a genuine legend this week when former Brazil and Botafogo defender Nilton Santos passed away at the age of 88. Nilton was a fixture in the Brazil sides which claimed the World Cup titles in 1958 and 1962 and was a standout defender in the same way Pele and Garrincha were standout attackers.
Not that he wanted it that way. When he first arrived at Botafogo, where he played over 700 times, he had designs on being an attacker. However, legendary club president Carlito Rocha pulled him aside and said "Forget the attack, boy. In defense you will be Rio, Brazilian, South American and world champion." Nilton went on to fulfill his destiny, becoming one of the greatest left backs of all time.
With the World Cup in Brazil now tantalizingly close, Nilton has become the third member of the legendary 1958 World Cup-winning team to pass away in quick succession. Djalma Santos died in July, while goalkeeper Gilmar, died in August.
Follow Peter Staunton on