The 2014 World Cup is fast approaching. National teams all across the globe are hoping for the opportunity to be among the 32 that will travel to Brazil for the tournament. Most won't make it, but right now they're channeling their inner Lloyd Christmas and hoping that there's a chance.
Perpetual underachiever England got its qualification process underway last week against Moldova and the Ukraine with two contrasting results. The main takeaway from the matches is that the term 'underachiever' may not be needed as England doesn't stand much of a chance at achieving anything in two years time.
It's a harrowing reality that the team which last was in the semifinal of the contest in 1990 shouldn't be considered in the same breath as the favorites... or even the dark horses. Simply put: this team has a long way to go.
With spirits high after a convincing 5-0 over Moldova on Friday, England was supposed to control its match with the Ukraine at Wembley Stadium four days later. Roy Hodgson's squad was supposed to keep rolling and establish itself as the team to beat in its reasonably weak qualifying group.
As we all now know, that didn't happen.
England looked flat. England looked unimaginative. England looked desperate. England looked like... England. And if you hail from said country and support its football team, that should worry you greatly.
Follow SHANE EVANS on

Essentially it means that the team, despite its talent and infrastructure and traditional standing, just isn't in a place to be fighting for trophies right now. Or any time soon, for that matter.
Hodgson's regime has been different to Fabio Capello's in name of manager only. The team still plays the same outdated style that bores its fans to tears and only against a minnow side like Moldova can it take full advantage and actually score a few goals.
The match against Ukraine was a match that on talent alone, England should have no problem winning. It has better players who play on better teams in better leagues. It was at home in front of thousands of crazed fans who don't even expect this team to be good anymore, they just hope it to be so.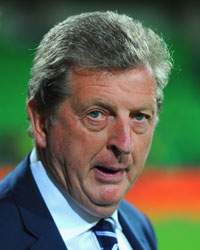 Credit to Ukraine though as it came out and showed England it wasn't scared of the situation it was in. Like a chihuahua holding its ground against a bulldog, the visitors shocked England with their determination and creativity. This almost paralyzed the Three Lions in fashion similar to numerous situations in the past. You stand up to them early and it takes 87 minutes to bounce back.
That by of itself is the biggest issue facing England and has been for years. It is crippled by a defeatist attitude that shows its timid face at the first sight of unrest.
The players can perform just fine when with their clubs but as soon as they throw on that white shirt the stress of the spotlight becomes too much. Against Italy in the Euro 2012 quarterfinals, there was not one minute in that match that the team looked liked confident enough to win the game. Not one minute. Italy on the other hand was full of the swagger and confidence you'd expect from a successful team such as the Azzurri.
Now you can't completely count out England from contention in Brazil as we all know, crazier things have happened. It has Wayne Rooney and Joe Hart, the only two players who will be considered world class come 2014. There is a number of exciting younger players who could evolve into something special. Roy could continue to grow into the manager England needs. There are positives. Just not enough.
"These games are not easy and in the end getting a point is a good result considering we were 1-0 down with 10 minutes to go," Frank Lampard told reporters after the Ukraine match.
I'm sorry Frank, under no circumstance should that be considered a good result... and that's the problem.
The lone bright spot about the international break though is that it is now over and we can return to the domestic bliss of the English Premier League. No marquee matches this week but there are a few tasty get togethers that purists will enjoy.
Let us get into those now, shall we?
The Bacon (as in Bringing It Home)Sunderland vs. Liverpool
(Stadium of Light, September 15, 12:30 p.m. ET, FOX Soccer)
If there is one team that is more miserable to watch than England right now, it's Liverpool. The Reds are floundering through the early part of their first season under Brendan Rodgers and have zero time to get it started.
Coming up against a Sunderland side that has two draws on the year, Liverpool can't afford another loss. Rodgers, in particular, as his stay on Merseyside may be (though not likely) cut short.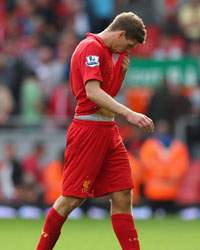 The team hasn't really played bad football. It just isn't isn't finishing. Against Arsenal before the break, there were chances to score that went begging. Luis Suarez isn't as lethal as he once was and desperately needs to regain that form for this club to be successful. I cannot depend on Fabio Borini to be the man to supply the goals, especially not on his own. It's just not in the cards.
One must wonder if Rodgers' decision to allow Andy Carroll to leave for West Ham was a bad idea, particularly because no one was brought in to replace him. There's just no focal point in the attack. No out-and-out striker to supply the ball to. You would think that with the talent it has, Liverpool could score goals. Not the case so far.
On the bright side, Joe Allen has been absolutely fantastic!
Expect a tricky match from the Black Cats as they will look to keep Liverpool winless. They are rested (last game was Sep. 1) and very capable of causing problems for its opposition. Look for Adam Johnson to try and do a number on his England counterpart and sub-par defender Glen Johnson in this one. Could be trouble.
Also, #JFT96

TFE Prediction:
No loss this time for Liverpool, but no win either. 1-1 match decided late on by a Steven Fletcher equalizer.
Everton vs. Newcastle
(Goodison Park, September 17, 3:00 p.m. ET, ESPN2, ESPN3.com)
I picked this game because a) that day happens to be my birthday and, b) it will be quite a contest. Also, send presents.
Everton and Newcastle are two teams in the upper-middle echelon of EPL squads. Not quite the elite, but much better than most of the other 20 in the table. As it happens, both have started really well this year and should provide good competition for each other in this one.
The Toffees slipped up in their last match against West Brom but should bounce back here as they welcome Newcastle. This year's focal point for David Moyes has to be Marouane Fellaini and he'll have to be big in this game, particularly in the wake of his comments suggesting a move away could be in the cards.
With Cheik Tiote likely out of the match, Fellaini should have his way with Newcastle's midfield. He's bigger, stronger and better suited for a match like this and on Monday he'll prove it. Plus, the Magpies may be without key figures Fabricio Coloccini and Tim Krul for the match. Hard to see Newcastle overcoming those losses.
TFE Prediction:
Everton plays well after the West Brom loss beating Newcastle 2-1.
And Finally...The Black Pudding of the WeekArsene Wenger, Arsenal:
Rumor has it Arsenal may extend Wenger's contract in the coming months. All well and good. He's done a tremendous amount for the club over the years and deserves the recognition and appreciation from the front office. Problem is, if Arsenal has designs on getting back to its trophy-winning ways anytime soon, should it stay with the model that has seemed to stagnate rather than flourish in recent years? Nothing against Wenger, I think he's great, but how long can you indulge mediocrity? My Philadelphia Eagles have been doing it for over a decade. Most aren't so lucky. Who knows, maybe Sir Alex could lend him a trophy or something. Arsenal fans would probably be ok with that, right?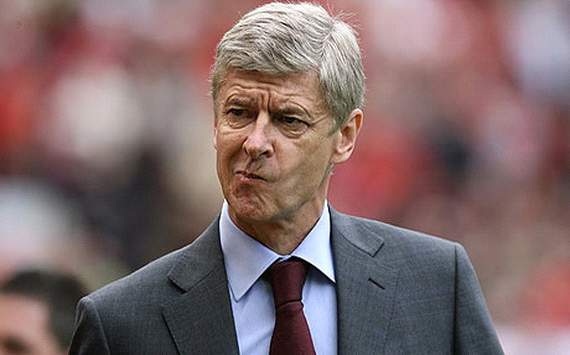 Shane Evans is a columnist for Goal.com USA. His feature, "The Full English" appears every Friday morning. Contact Shane at shane.evans@goal.com with questions, comments and concerns, follow him on Twitter at https://twitter.com/shanEvans

For more news on England, visit Goal.com's England section!