Sir Alex Ferguson is determined to elevate Manchester United to a new level after watching the Premier League trophy slip out of its hands, according to first team coach Rene Meulensteen.
There is continued speculation about the future of the 70-year-old manager but Meulensteen is adamant that Ferguson is motivated by the challenge that EPL champion Manchester City has presented.
"Sir Alex proves to be such a successful person because he has such a tremendous drive," Meulensteen told Goal.com. "What motivates him is specific challenges. Manchester City has raised the bar. I'm sure he's determined that we raise the bar once again. To come out on top. That's the sort of person he is."
Though United only lost the Premier League trophy literally on the last kick of the season, it has been aggressive in trying to reel in quality players.
According to reports, the Red Devils have been linked to Robert Lewandoski, Luka Modric and Leighton Baines and have agreed to purchase Shinji Kagawa from German champion Borussia Dortmund. While Meulensteen wouldn't comment on the players speculated to join the club, he believes that Kagawa will have a big impact for United next season.
He scouted the Japanese international extensively during his time in the Bundesliga.
"I rank him very highly," said the coach. "He can create chances and he can score goals. He's got the total package of what you would want from an attacking midfielder. However, he can also play on either wing or even deeper in the midfield. So, he's a very versatile player."

Follow ALEX LABIDOU on

Kagawa scored 21 goals and dished 12 assists for Dortmund in 49 appearances. Adding the 23-year also gives United a touch of flair in its attack. Meulensteen revealed that the midfielder could occupy the spot that Wayne Rooney currently plays in, allowing the English forward to push up and focus more on scoring.
"It gives us more options. That's what the manager has always wanted. That's what Kagawa is going to give us," said Meulensteen.
According to reports, United narrowly missed out on signing Lille star Eden Hazard with the 21-year-old choosing Chelsea. Meulensteen wouldn't confirm that there were talks between both parties, but his comments hint that the Blues probably pried away the midfielder from the Red Devils.
"Hazard has signed for Chelsea so that's a closed book for us," he stated.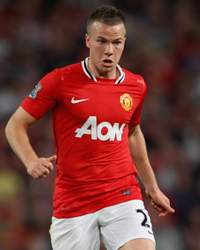 In addition to key signings, Meulensteen also believes that United will focus on improving the performances of the current squad.
"Manchester United has always been good at bringing young players through. We will keep doing that. That is important. It's the heartbeat of Manchester United," he said.
Meulensteen pointed to young prospects Tom Cleverley and Danny Welbeck as players who should have a bigger impact in their first full seasons with the club.
"Tom is almost an example of a late developer. Tom shows the patience that you need in bringing young players through. In many clubs, he probably wouldn't be in their systems anymore because he had a slender build and needed time to develop," he said.
"Danny on the other hand is a different sort of player. He's strong and he's developed a great read of the game. He's become a perfect athlete. For him playing first team football for Man United, now playing for the Euros will help him mature into the professional that he wants to be. Danny is a very technical player, very intelligent player, what he now needs is maturity. Making sure that his performances count for the team all of the time."
Cleverley has been compared to United legend Paul Scholes and Meulensteen agrees.
"Yes, I'd say that's a fair comparison. I can see it in some ways, especially when Paul was younger."
Watching young players develop is what Meulensteen believes ultimately keeps Ferguson in the game.
"He loves to be around young people day in and out," said Meulensteen. "I don't see any signs yet [of Ferguson wanting to retire]. He's still alive and kicking," he added with a laugh.
Meulensteen spoke with Goal.com on behalf of Super Soccer Stars. He will be in New York City during June 21-24, coaching young kids in the area.