ON DI MATTEO, DROGBA AND HOW TO BEAT BARCA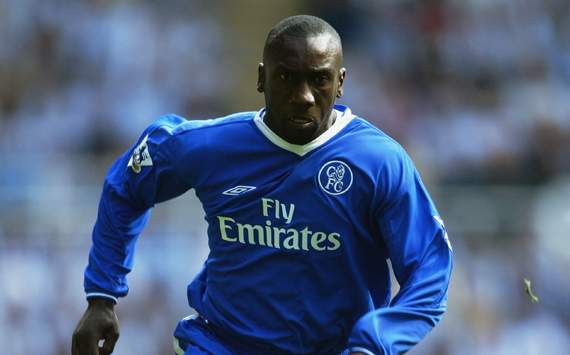 The major regret of my career is that I was not able to lift more trophies, especially at Chelsea when we did not win anything during my four years at Stamford Bridge even though we had a very strong team.
Guys I played alongside, like Frank Lampard and John Terry, now have lots of medals thanks to recent success. But the one that is missing is the one they want the most - the Champions League.
For some of these players, this might be their last chance to conquer Europe so the semifinal against Barcelona becomes even bigger this season.
I can not wait for Wednesday's first leg at Stamford Bridge, especially with my former team-mate Roberto Di Matteo in the dugout, and I've been thinking about what Chelsea need to do to beat the greatest club side of all time.
DROGBA OR TORRES?
There is no obvious number one striker at Chelsea at the moment, which in some ways will not suit either Didier Drogba or Fernando Torres because we are always asking this question.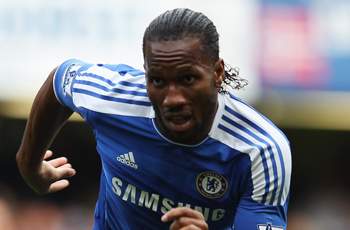 "Drogba played in the FA Cup semifinal and was great but he is 34 now. In sporting terms, he is old. You really need fresh legs to play against Barcelona and I can not see him getting a lot of joy"
People say Drogba is the man for the big occasion but I would play Torres on Wednesday night. He has scored seven goals in 10 games against Barcelona and netted in a European Championship final for Spain so you can not exactly say he is not a big-game player.
Drogba played in the FA Cup semifinal on Sunday and was great but he is 34 now. In sporting terms, he is old. You really need fresh legs to play against Barcelona and I can not see Drogba getting a lot of joy because whoever plays up front is going to be chasing balls, running after lost causes.
How long can Drogba do that? At his age and his patchy form this season, that is the question for me. Torres will be running the channels, Drogba will be standing still and losing the ball. You are better off having 20 minutes of Drogba as a substitute playing at his maximum.
You need someone with the energy to get behind Barcelona's defense and Torres can do that. You have to be able to hurt Barcelona back.
Torres must feel like he is fighting against the whole world sometimes but he is looking sharper and sharper. I think he is almost working too hard outside the box sometimes but against Barcelona that will suit Chelsea because he is going to have to play an unselfish role for the team.
I do not know whether the change of manager has had something to do with it because Andre Villas-Boas selected Torres quite often as well.
The change that Robbie has made - and it is a clever one - is to play Juan Mata behind Torres. He needs someone playing that role, like when Gerrard used to spot his runs at Liverpool. He needs that No. 10, that half-striker linking play behind him.
DI MATTEO DESERVES THE JOB FULL-TIME
I last spoke to Robbie on Thursday. I wished him all the best and told him to make me proud.
I know for a fact that he has a good chance of getting the job permanently and Chelsea is definitely looking at him as a candidate. I do not know whether he will get it - that is for Roman Abramovich to answer - but I would give him the job.
I think he has done superbly in turning Chelsea around and you only have to look at how much better the team is playing now. He has brought a positivity to the club when there was so much negativity under the previous manager. He has really done wonders.
He has gone about the job quietly and smartly, not making a big fuss when a lot of people were panicking. He has picked the players who he knows will do a job and they are playing for him. There is a big job to do there in the next couple of years because a lot of players are coming towards the end of their careers, but I really think he can do it.
To see Robbie managing Chelsea in big semifinals is great because I know the guy. We played together in the same Chelsea team and you could tell he would make a manager one day from the way he carried himself and the way he thought about the game.
He did not have the easiest time in his career having to stop early because of a bad injury and when that happens to a friend you wish someone like that even more luck. He deserves it.
HOW CHELSEA CAN BEAT BARCELONA
It is going to be a very difficult match for Chelsea, but they have a chance if they can keep it tight and stop Barcelona's important players from playing.
JIMMY'S PREDICTIONS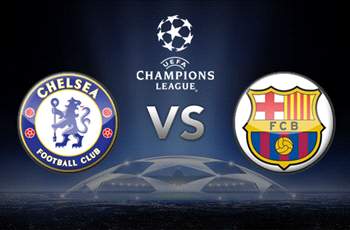 FIRST LEG

CHELSEA 2-1 BARCELONA
SECOND LEG

BARCELONA 1-1 CHELSEA

I am not that worried about Xavi or Iniesta, even though everyone likes to talk about them. For me, Busquets and Messi are the guys Chelsea need to stop. When I watch Barcelona, Busquets wins the ball from deep and starts moves and Messi does the damage around the goal. If you can stop those two, you might have a chance. Do not worry too much about Xavi.
We know defending against Barcelona for 90 minutes is not going to work because eventually they will score a goal.
To beat Barcelona, you have to be able to keep the ball. If you can do that, you have a chance. Yes, you are not going to out-pass them but you can not ignore the midfield. Hoof and hope is not the way to play in a Champions League semifinal.
If you keep losing the ball, the mental and physical side of the game will both disintegrate. It is important that Chelsea put some passes together just for their own frame of mind because they will become demoralized if they are chasing shadows all night. There is no point in pumping it to the striker and hoping he makes something of a 50-50 ball all the time.
You have to have relax a bit and get some kind of enjoyment out of the game. It is going to be vital for Chelsea to actually attack in this game and to give Barcelona something to think about.
Barcelona are very good without the ball but Chelsea have to take the risk and play through the midfield. Barca press hard and want to win the ball high up the pitch, but when you have played six passes they retreat. That is what you need. You need them to retreat.
Jimmy Floyd Hasselbaink is an ambassador for Slenky.com - Connecting You & Your Shot!