Former Chelsea defender Michael Duberry believes the upcoming clashes with Manchester City and Tottenham could be key to caretaker Blues manager Roberto Di Matteo landing the job on a permanent basis.
Duberry, who played alongside Di Matteo for Chelsea, has seen his former colleague get off to a flying start since taking over the reins from Andre Villas-Boas after the Portuguese coach was fired by club owner Roman Abramovich.
But Duberry thinks the former Italy international can bolster his own career prospects if the Blues prosper against Manchester City on Wednesday night at the Etihad Stadium, and then when Tottenham heads across London on Saturday.
"If they start slipping in the next few games and he doesn't get them in the Champions League places then I think he can forget about getting the job on a long-term basis," Duberry told Goal.com.
"But if he does get them into fourth spot and takes them a bit further in the Champions League and they start to look a better team then maybe they will start thinking we have discovered something here."
A rejuvenated Chelsea have won all four of their games since Di Matteo succeeded Villas-Boas and as well as a 4-1 win over Napoli that kept their Champions League dreams alive, a win over Leicester City secured the club an FA Cup semifinal berth while a top-four finish is also on the cards.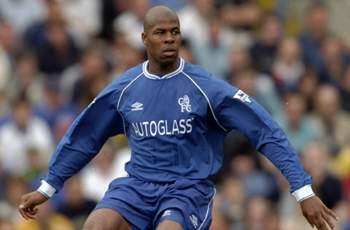 "As soon as the manager was sacked it was damage-limitation and to get things on the right track and see how far Roberto could take them, and so far he has done a good job because of the lows that the club had hit," said Duberry who helped Chelsea win the League Cup and Uefa European Cup Winners' Cup alongside Di Matteo.
"The way the club is now they might think the need a marquee name to head the club or they might not want to go with a young manager because before but it didn't work so they may be thinking about whether or not Roberto is a big enough personality or a big enough character to take the job on.
"I would expect them to assess things at the end of the season. So far he has done well with his four games in charge, but it is better to reserve judgement until the end of the season and a lot of that final analysis will be to do with whether or not they are in the Champions League."
Duberry, who made more than 150 appearances for Chelsea and is still going strong with League Two promotion contenders Oxford United, is certain that former West Bromwich Albion boss Di Matteo is in a favorable position.
"Roberto is certainly not doing himself any harm - he can't lose," Duberry said. "He can't do himself any damage because when he took over the team they were struggling anyway. For himself and his own career he is in a great position.
"Everything is in position as far as players go and now he has just got to get them to gel whereas AVB didn't and the signs are that he is doing that and the players are enjoying playing for him. Things are going in the right direction and Roberto and for Chelsea as a whole."