The drawn out collision course of the league's top two teams won't come to a head until April.
If you didn't know by now, the English Premier League title runs through Manchester.
It is clear at this point in the season that City and United are the class of the entire division and it appears likely that come May time, one of said teams will hoist that awkwardly-shaped trophy as champions of the land.
Typically, the league isn't a two-horse race. A combination of the top four or five teams will be in the mix for a good portion of the way until it dwindles to three and then a 'one or the other scenario.'
Not this season. City and United have been playing really well, sure, but it's the other handful of sides expected to be in the running that have truly disappointed.
Follow SHANE EVANS on

I'm looking at you Liverpool, a team that has less goals than Sunderland, Norwich and Blackburn (yes, last place Blackburn) and only one more than Wolves. I'm looking at you Arsenal, a team that is still recovering from a dreadful first quarter. And finally, of course, I'm looking at you Chelsea, a team with more personalities than Mario Balotelli has hairstyles.
All three not only let me down, but their supporters and footy fans everywhere. Having Manchester City and United run away with the division is no fun at all. This isn't Spain. This is England, for St. George's sake. Everyone is in it until they mathematically aren't.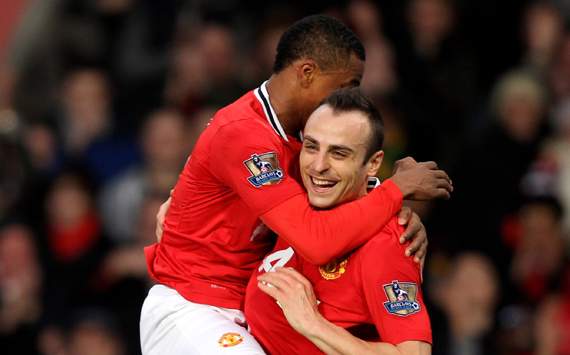 So with the calendar year slowly but surely transitioning from 2011 to the last year we'll ever see (according to the Mayans or Tom Cruise or someone), the year 2012, the Premier League has officially become boring. Not the best way to end a 12-month stretch that brought us so much entertainment.
Before we jump in to some match previews, I'm going to provide a third of the league with their very own New Year's resolutions, you know, as they aren't able to do it themselves, apparently. Only a third, because well, the other 13 teams aren't really in bad shape, relatively speaking. A select seven need to change some things if they want to be successful in 2012.
Unto the breach!
TFE's Resolutions For The Rejects (in alphabetical order, of course)

Arsenal:
What the Gunners need is to be consistent and show up in the big games against the big teams. Their 5-3 win over Chelsea at the Bridge was magnificent. That match needs to be in their heads at all times. Keep digging and they could be that third place team that no one really cares about. Also...Newsflash: Thierry Henry isn't the answer.

Blackburn Rovers:
Last place at New Year's is never ever a good sign. It likely means relegation. Thankfully for the Lancashire side, it isn't the only team in the league who is worthy of the drop. What it should plan for in 2012 is to disregard the position it is in and just play. Easier said than done, sure, but those teams that play like they have nothing to lose are usually the most dangerous and capable of pulling themselves out of holes. I suppose we'll see.
Chelsea:
If you're Roman Abramovich, how much do you miss Carlo Ancelotti? After two years at the helm of the London club, the Italian gaffer was let go in favor of the flashy youngster Andre Villas-Boas. Halfway through the year, Chelsea is in disarray and in desperate need of direction. Firing AVB is not the answer. The club could fall out of the top four and be flirting with no European footy next year, but staying patient is key. It has the players...and the money...to stay competitive and with time, will be back in the thick of things.
Fulham:
The Cottagers are one of the enigmas in the Premier League this year. Up and down with very little consistency. Some ugly performances, like getting whooped by Man U, then a very nice one right afterwards against Chelsea in a 1-1 draw. In 2012, Fulham needs to keep it simple and give the ball to Clint Dempsey as much as possible. He is the best player on the team (though Mr. Dembele may argue that one) and scores goals. Also, not selling him in January would be a start.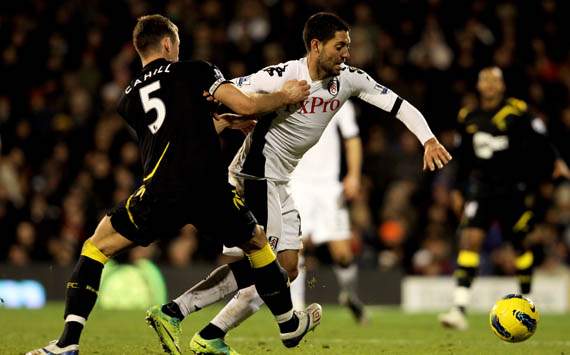 Liverpool:
The honeymoon is over, so to speak. The sheen of King Kenny's return to Anfield has officially worn off and he now fields a team that is an utter bore to watch. It's almost unbearable. I won't say that it needs to change its whole system, because that's futile at this point in the year, but a more dynamic approach is certainly necessary. No more brash buys either. Figure out how to make what you have (which is lots of talent) work.
Newcastle United:
After a fast start, the Magpies have stumbled a bit of late. Many predicted that the successes from the beginning of the season wouldn't last as the team began to wear down and that's happened. Alan Pardew needs to reinforce his squad in January and considering owner Mike Ashley's interesting spending, that may be difficult. In the summer he added some value pieces, and he'll probably do more of the same this transfer window. He will have to if he wants to keep his team where it is.
Queens Park Rangers:
Faring the worst out of the three promoted sides, Rangers can put in a shift but can also look quite poor. If they want to say up this season, like Blackburn, they'll have to play like their pants are on fire the rest of the way. Adding some help for Heidar Helguson is a start but playing a team game will bring the most reward. Often disjointed, QPR needs to work together to stay alive. Kumbaya and all that.
Ok, so there are some quasi resolutions for seven EPL clubs with something to prove the rest of the way. I guess we shall see if they are able to live up to my lofty expectations for the new year. I don't even think I can live up to my own.
Moving right along...match previews are on tap. Given that the calendar is the way it is, and that you'll all be getting another super duper edition of TFE on Monday, you're capped at two this time around. Two on Monday. Then I get some deserved time off. This damn Christmas period is never ending.

The Bacon (as in Bringing It Home)

Manchester United vs. Blackburn Rovers
(Old Trafford, December 31st, 7:45 a.m. ET, ESPN2)

I'm not even sure why I'm previewing this game as it's only going to go one way...to the home side. United is in pretty dangerous form at the minute and Blackburn is well, Blackburn. It has had a dismal season and there are few signs it'll be able to turn it around before the end of the season.
Look for Rovers to lump the Yak up top and hope to supply him on the break. That is if United decide to relinquish possession at all. Upwards of 70% should be the end-of-match figures for the home side as far as ball control goes.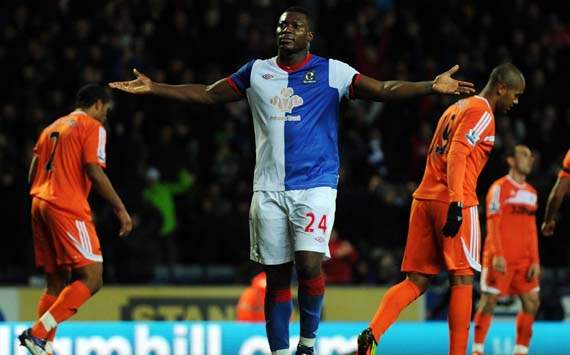 Hey, remember when Roque Santa Cruz scored against Edwin van der Sar a few years back to break up United's crazy no-goals-in-our-nets run? That was pretty cool. Though no similar streaks are on offer here, Blackburn will be looking to hit United where it hurts in a match that could change its season. The momentum from getting a result, even a draw at a place like Old Trafford lasts for ages. Don't see it though, sorry Steveo.
TFE Prediction:
United layeth the smack down in a 4-1 rout.
Sunderland vs. Manchester City
(The Stadium of Light, January 1st, 10:00 a.m. ET, FOX Soccer)
Assuming that Manchester United puts a hurting on Blackburn and takes over at the top of the EPL table, City will have a bit of catching up to do against a Sunderland side that has improved predictably since Martin O'Neill took over for Stevie Bruce. Luckily for the Blues, even with MON in charge, Sunderland just isn't that good.
To start, its leading goalscorer is a midfielder who takes penalties. Never a good sign. Furthermore, Wes Brown has made 18 appearances in 18 matches. Two big red flags right there.
City will have the ball, and lots of it in a match it controls even on the road. I think after a strong first half, which should see it up a goal or two, the Black Cats will respond in the second period, really testing its opposition, much in the same way as West Brom last week. In the end, the table-toppers prevail.
TFE Prediction:
A late goal wins it for the Mancs in a 2-1 win.
And Finally...The Black Pudding of the Week

Thierry Henry, New York Red Bulls:
Just when it was becoming the trendy thing to do as an aging footy star to sign up with MLS, Henry has to go and flip the script and go back to the team he left in his prime way back when. Yes, reports are suggesting that the 30-something French forward will take a two-month loan at Arsenal and
sell tickets
score goals for his old boss, Arsene Wenger. Good for him. I just don't see the point. He's done all he could in a Gunners shirt, what more could he do but tarnish his legacy somehow? Not to mention the hundreds and hundreds of Red Bulls fans he'll piss off...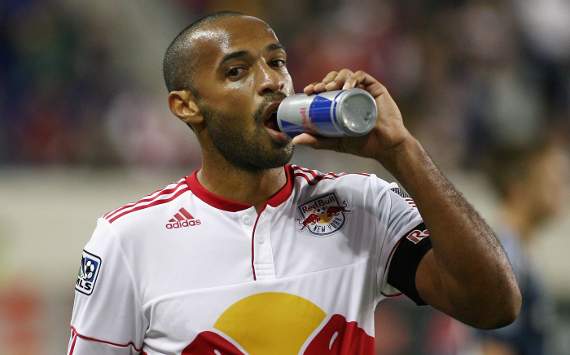 Shane Evans is an editor for Goal.com USA. His feature, "The Full English" appears every Friday morning. Contact Shane at shane.evans@goal.com with questions, comments and concerns, follow him on Twitter at https://twitter.com/shanEvans
For more news on England, visit Goal.com's England section!