Arguably my favorite footballing day of the year, Boxing Day in the English Premier League provides that sharp wake up call after a lazy, food-filled Christmas day.
It used to be that every team in the league played on Boxing Day, but apparently that's different this season as there are only seven matches on the agenda. No matter, three more follow Tuesday. Then one on Friday, a bunch on Saturday, a couple on Sunday, five on Monday, more on Tuesday and Wednesday.
Basically, the festive period just never ends. To celebrate, I'll drink a glass of eggnog for every goal scored during that time. (I'll try to keep the cringe-worthy holiday puns to a minimum from here on out.)
Follow SHANE EVANS on

Set to debut bright and early on Christmas morning, this edition of TFE that you're reading (with bells on) will go back to the full compliment of three matches. I'm thinking Chelsea-Fulham to start - you know, the London derby. Following that, we'll go Liverpool-Blackburn and then Manchester United-Wigan.
The obvious topic of discussion to precede the match previews would be all that racism nonsense, but, honestly, that is depressing and I really don't have time for it, especially now, given it's Christmas Eve. I've wrote about it before and, frankly, that was too much. Definitely don't condone it and I'm certainly not trying to trivialize it, but I'll leave it the
'experts.'
Instead, I'm going to pep things up a bit and bring you all something a little different. Given that it's the Christmas season, I thought an a All-Giving Team would be a good idea. Essentially, it'll be made up of the 11 players that give the most to their respective teams. That doesn't necessarily have to be goals or assists or whatever, but rather those who give the most effort and influence and are an all-around joy to have on the team.
This bunch truly are deserving of your - and, more importantly, my - praise. Let us begin.
The TFE All-Giving Team

GK: Joe Hart, Manchester City:
Simply put, Hart is the best keeper in the Premier League. Plus, he if he had pointy shoes and a hat, he'd look a lot like an elf. Hard not to like him as well.
LB: Leighton Baines, Everton:
Another elf-like character, Baines, who was on my All-Underrated team, gives Everton a solid option along the left. From astute defending to pacey runs up the flank to great service and freekicks, Baines is a keeper.
CB: Ledley King, Tottenham:
He may only have one knee, and can play as often as Santa delivers presents, but King can be huge for Spurs when he's in the team and wouldn't trade the shirt for anything.

CB: John Terry, Chelsea:
Will probably get flak for this, but, as a defender, not what comes out of his mouth or his questionable bed partners, Terry is second to none when it comes to what he gives on the pitch. His astounding goal-line save against Spurs was proof of this.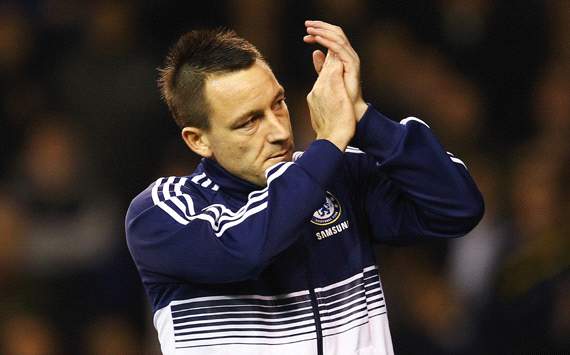 RB: Kyle Walker, Tottenham:
The speedy right back is fast becoming known as one of the hardest-working players in the Premier League and seems to just eat up the mileage every time he's on the pitch. Maybe be first choice in that spot for quite a while.
LM: Scott Sinclair, Swansea:
Maturing in recent years, Sinclair is one of the Swans' top players and really works his socks off to help his club. He keeps doing what he's doing and he'll get to do the same for the England squad.

CM: Alex Song, Arsenal:
He may not make a huge amount of noise in the middle of the pitch for the Gunners, but Song does everything Arsene Wenger asks of him and more. Loyal, productive player.
CM: Youssuf Mulumbu, West Bromwich:
Like Song, Mulumbu just runs his socks off every time he's out on the pitch. Without his influence, the Baggies surely wouldn't be mid-table now.
RM: Dirk Kuyt, Liverpool:
If I could put Kuyt on here 11 times, I would, as there is hardly a player in the WORLD who is as dedicated to the cause as Kuyt is. But you already knew that . . .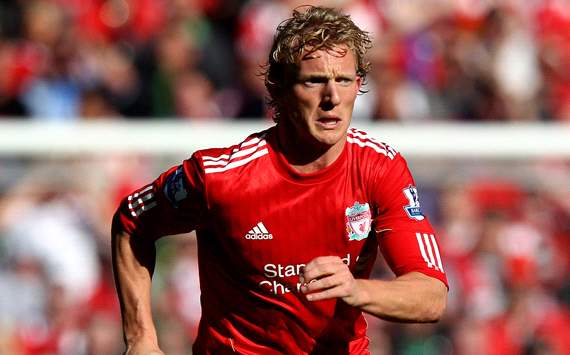 ST: Wayne Rooney, Manchester United:
Love him or hate him, Rooney leaves it all on the pitch for United and that is what makes him so great.
ST: Kevin Doyle, Wolverhampton:
Arguably the best player on below the three-quarter mark, Doyle's unrelenting fighting attitude and commitment have proved vital to the Wolves' survival hopes the last few seasons.
Subs bench:
Tim Howard, Everton; Micah Richards, Manchester City; Martin Skrtel, Liverpool; Matt Jarvis, Wolves; Ji-Sung Park, Manchester United; Daniel Sturridge, Chelsea; Robin van Persie, Arsenal
There you have it: 11 players and subs who have certainly made Santa's good list this season. Probably would have been more fun if I made an All-Bad Boy Team or something, but it's too late now. Remind me next season . . .

The Bacon (as in Bringing It Home)

Chelsea vs. Fulham
(Stamford Bridge, Dec. 26, 8:00 a.m. ET, FOX Soccer)

Fresh off a convincing 1-1 draw with Tottenham in its last match, Chelsea will host another member of the London fraternity. This time it's Fulham in the aptly-named West London Derby.
With the draw against Spurs, Chelsea now sits 11 points off the top of the table and is having to accept that its championship hopes are dwindling by the week. Despite playing quite well in the stalemate, particularly after a shaky start, the Blues couldn't land the killer blow to a side it is chasing at the top of the table.
This match will be slightly different than the one it just played for a number of reasons. Firstly, the side is getting consistently better. It's at home and Stamford Bridge is usually a tough place to play. Finally, Fulham is certainly no Tottenham. In fact, Spurs have scored nearly twice as many goals this season as the Cottagers. To take it a step further, Martin Jol's men have only netted four times all year on the road. That's in eight matches.
Coming off an ugly 5-0 loss to Manchester United at the Cottage, Fulham will be better against Chelsea. Better, yes; good enough to get a result, no.
TFE Prediction:
Chelsea wins 2-1 to help ease the pressure from the handful of teams below it.

Liverpool vs. Blackburn Rovers
(Anfield, Dec. 26, 10:00 a.m. ET)

Poor Steve Kean. The beleaguered Blackburn boss couldn't even get a result at home against Bolton. Now he has to travel to Anfield and then as a nice little New Year's Eve treat, he will be in Manchester to take on United at Old Trafford. Ouchies.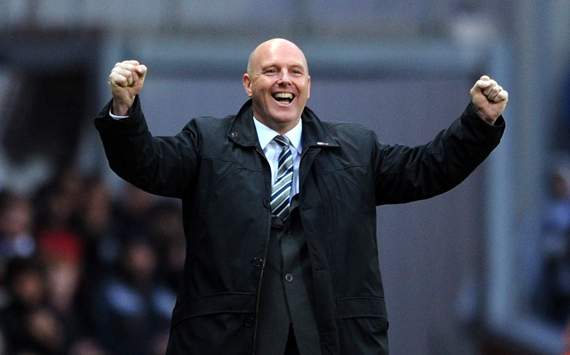 What should worry Kean the most about this trip is how impressive Liverpool has been defensively (currently the stingiest in the league) and how few opportunities it will allow to his Rovers. When I say few, I mean like zero. In its last two matches, Blackburn has averaged over 15 shots a match, though against mediocre backlines. The Reds don't exactly qualify as that.
With Luis Suarez playing with a real chip on his shoulder at the other end, something that has seemingly galvanized the rest of the team, Liverpool will be hard to beat. If Blackburn is able to do it, I'll give all my Xmas presents away.
TFE Prediction:
Should be a pretty easy 3-1 victory for the Reds in this one.

Manchester United vs. Wigan
(Old Trafford, Dec. 26, 10:00 a.m. ET, ESPN2, ESPN3.com)

Are you paying attention to what Manchester United is doing yet again this season? As it does every year around this time, and I have written this every year that I've been doing this bad boy, United has begun to turn it on when the calendar begins to change.
Over its last three matches, United has outscored its opposition by a 11-1 scoreline, and it hasn't really even been that close. Despite Manchester City continuing to play well and lead the league, United is hot on its case, currently only two points behind.
Wigan could easily be the next team to fall victim to United's recent exploits but it has to be said Roberto Martinez's side has been much improved over the last two matches. Against Chelsea and Liverpool, the Latics earned two tough points, which they should certainly be proud of. Manchester United, in the scoring form it is in, is something different, however.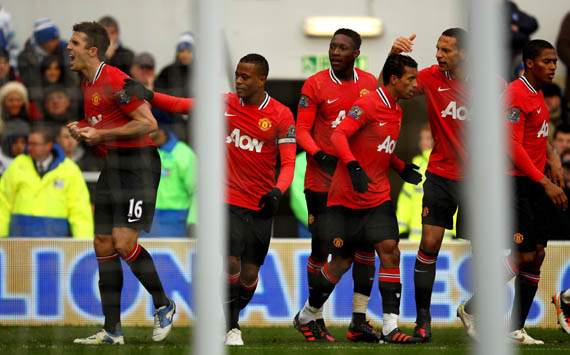 TFE Prediction:
The Red Devils jump out and snatch a 3-1 win from a determined Wigan squad.
And Finally . . . The Black Pudding of the Week

Marc Albrighton, Mr. Irrelevant:
Used to tab the last overall pick in the yearly NFL Draft, Albrighton has now been given that handle as he was the player to score the Premier League's 20,000th goal. Maybe it's because I'm not much of a numbers guy, but seriously, who cares? Great for the odd punt at the bookies but other than that, completely insignificant. One year from now, as with his NFL counterpart (this year's winner: Houston Texans' linebacker Cheta Ozougwu), no one will remember who he is. Well, they'll know who he is, because he's quite the player, just not that he scored the League's 20,000th goal. I'd sooner remember Mario Balotelli's 20,000th conduct violation. Bah humbug!
Shane Evans is an editor for Goal.com USA. His feature, "The Full English" appears every Friday morning. Contact Shane at shane.evans@goal.com with questions, comments and concerns, follow him on Twitter at https://twitter.com/shanEvans
For more news on England, visit Goal.com's England section!