With each passing day, we move closer to Christmas Day and closer still to the arguably better holiday, Boxing Day.
If the fixtures on that joyous of days are the celebratory presents that you give out on said day, then the matches on tap for the midweek are surely the holiday parties to get you in the mood. Well, the holiday parties and copious amounts of eggnog.
Today's column will feature two of those matches that are worthy of your time (see the
first part of this TFE
for why only two) preceded by some chat on what just passed in your favorite footy league. I feel like this is basically "A Christmas Carol" with all the past, present and future business I'm incorporating. So yes, I'm a new age Charles Dickens.
Follow SHANE EVANS on

I think the place to start, and quite possibly end this analysis will be the Manchester City-Arsenal match that so many of us watched (and drooled over) this past Sunday afternoon.
During the game, I tweeted that what we were all seeing was a perfect example of what the English Premier League is all about, for so many reasons. It really had everything and was 90 minutes of the best football I've seen all season. So much so that it deserves a full explanation in the paragraphs to come.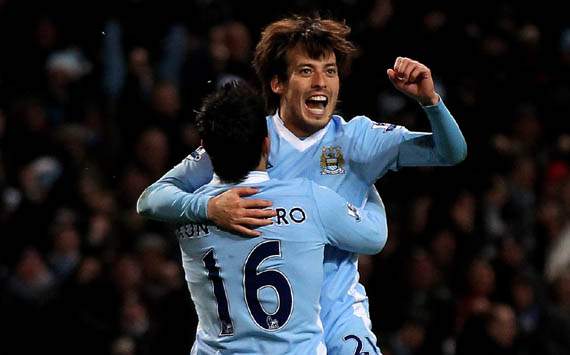 Firstly, the atmosphere at the Etihad Stadium was something the whole country could be proud of. Not only were the City fans typically loud and appropriately sarcastic, the Arsenal support was fabulous throughout. I won't use the 'it sounded like a Cup final' cliche, because oftentimes, I don't find those types of matches to be that great. It just had the feel of a contest that really meant something to two heavyweight sides, with the eyes of the nation and many more watching.
Having that type of big-game buzz around the ground not only makes for good watching, but gets the players going, too, and that's something we saw on Sunday.
Both sides, were really good for spells, sometimes at the same time...as you could imagine. With players that they have, you come to expect top performances from the top clubs, though it isn't always the case. Some days they take days off or aren't there mentally. In this one, both were honed in to a match that had a lot riding on it for both.
In the midfield City seemed to regain its composure after its loss to Chelsea in which it was very off key and flustered. Yaya Toure was once again brilliant and pestered Mikel Arteta throughout. Alex Song did the same for Arsenal in respect to Samir Nasri.
The class act in that area of the pitch, as he usually is, was David Silva. After the initial difficulty of settling into the Premier League faded, Silva has arguably been its best and most consistent player.
His goal may not have been the best one he has scored in a City shirt given its tap-in nature, but the rest of his play was magnificent. Spotting the killer pass on a number of occasions, the Spaniard just sees the game better than most and more importantly, has the ability to be a step ahead of everyone else on the pitch. Pretty rare commodity to say the least.
The only players that was better than Silva on the day were the keepers, Joe Hart and Wojciech Szczesny. Games can be great without top class saves, but when you have them peppered throughout, it just heightens the quality that much more. Both players gave us a number of those instances.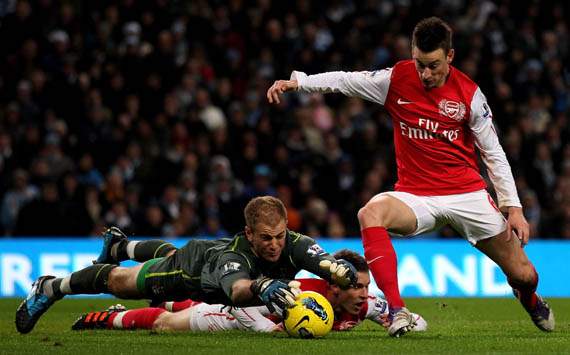 Let us continue the trend of why this match was the best example this season of the Premier League, you know, like how Santa Claus is the perfect representation of Christmas. Beyond the atmosphere and the players, this match had a biting spirit to it that sometimes you don't see between two clubs who have a loose rivalry with one another. Lots of fouls, lots of cards and just the physical nature that lovers of the EPL love to see.
All in all, City-Arsenal was essentially an early present, and a good one at that. It had everything you could want in the most excellent of forms. Here's hoping the matches ahead will give us something similar. I have a feeling the first match highlighted here will do just that.
The Bacon (as in Bringing It Home)

Tottenham vs. Chelsea
(White Hart Lane, December 22nd, 3:00 p.m. ET, ESPN2)
Two London clubs battling for positioning among the Champions League spots get together in this one, and its sure to be a thriller. Separated by two points in the table, Spurs and Chelsea have got there in different ways this season.
Outside of three disappointing losses to the Mancunian teams and Stoke, Tottenham has been outstanding in almost every phase of the game. Resolute at the back and lethal at the front, few have kept it down. Chelsea, who normally plays this way, has been inconsistent and unsure of itself under new manager Andre Villas-Boas.
In this match, I expect the possession to be split rather equally with Tottenham having its fair share of attacking chances. With a beat up John Terry trying to hold the Blues line, the home side could do some damage.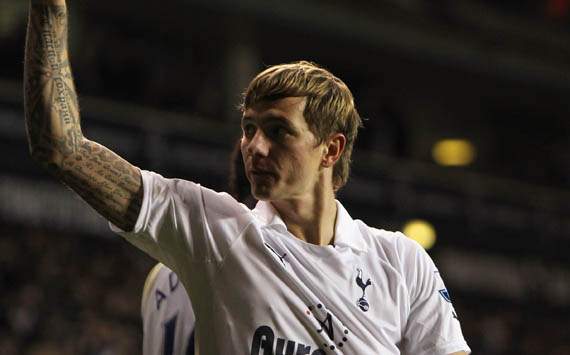 After beating Manchester City, Chelsea drew against Wigan and just didn't seem like the same side from the match before. If you know why, please contact AVB because he sure as heck has no clue what's up with his team. I think that continues here.
TFE Prediction:
Spurs continue to ride their wave of entertaining football to a 2-1 win over city rivals Chelsea.
Fulham vs. Manchester United
(Craven Cottage, December 21st, 3:00 p.m. ET, FOX Soccer)
This is by no means Manchester United's favorite fixture.
Fresh off an encouraging 2-0 victory over Queens Park Rangers at Loftus Road, United continues the London circuit with a trip to the Cottage. The last two trips there, Sir Alex's boys have drawn and lost in acrimonious fashion, something you don't see from them too often.
Fulham always provides stiff opposition however, especially at home, and a weakened United should know that going in. With the Cottagers goalscorers starting to well, score goals, Manchester's backline will have its hands full. Bryan Ruiz is finding his groove, as is Clint Dempsey, a player who is good for goals in bunches over the last few seasons.
If United can hold on to the ball and actually make the most of its chances (at least three clear-cut goals were squandered against QPR), it should be able to overpower Fulham. Difference is that this London side is less likely to allow the chances that the last London one did, so everyone will have to be on their respective game.
TFE Prediction:
In the end, United proves its worth with a 2-0 victory.

And Finally...The Black Pudding of the Week

Scott Dann, Blackburn Rovers:
Scott, for men everywhere, my most sincere condolences. Take as long as you need, mate. I'll even start a fund in your honor. Dann's Onion Bag we'd call it. For those of you who haven't heard, this brave brave soul suffered a ruptured testicle in his team's match against West Brom. I shudder even putting those two words in the same sentence. The thought of it nearly made me vomit. So please, if you have a moment this holiday season, think of Dann and his ailing friend as I'm sure they're both feeling a bit deflated at the moment...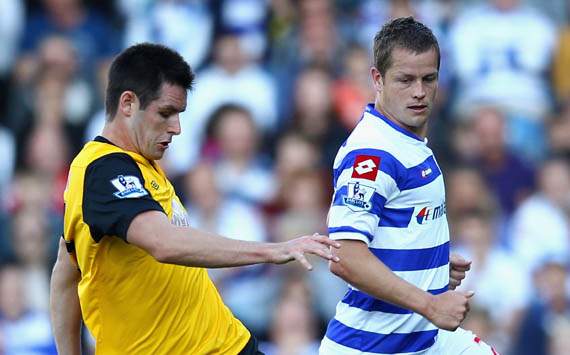 Shane Evans is an editor for Goal.com USA. His feature, "The Full English" appears every Friday morning. Contact Shane at shane.evans@goal.com with questions, comments and concerns, follow him on Twitter at https://twitter.com/shanEvans
For more news on England, visit Goal.com's England section!