Ho! Ho! Ho! Merry EPL craziness!
If you have checked your calendar at all in the last two weeks or so, you'd have realized it is indeed the holiday season. This means too much of lots of things and everyone typically has a nice time and then its New Year's and we move on with dieting and even colder weather. Brilliant.
Assuming you're into that sort of thing, you'll be well chuffed, as you typically would be each year. If you're into the English Premier League, you'll be even happier to know that before the end of the calendar year, there are something like 40 matches on the agenda. That is almost too many to handle. Almost.
Follow SHANE EVANS on

At TFE headquarters, which is currently situated in Leicestershire, England, things are full speed ahead and I have a early little holiday prezzie for you all. Firstly, you'll have this little ditty, that will cover the weekend's matches. Then a special Monday edition (that will consequently be the second part of this) to cover a bit of what happened at the weekend and the full slate of midweek matches. To top it all off, Friday (or quite possibly Saturday/Christmas Eve), you'll be presented with a massive TFE ahead of the yearly Boxing Day fixtures.
You must have all been good boys and girls this year. No coal for any of you...well, unless this is Mario Balotelli reading.
Only two previews in these two parts but you'll get a bit of analysis ahead of time. Keen, finger on the pulse analysis. Already discussed the Chelsea-Manchester City match from Monday
right here
, so take a gander at that if you want to hear my thoughts on that one.
Instead, I think a turn to the other Manchester club is a must. A must because it is in big trouble right now and there are no clear answers about what will fix things for Sir Alex Ferguson and co.
Firstly, the injuries...there are lots of them. Its almost more than the number of Christmas cookies that I plan on eating this weekend. Quite a tall order. To summarize: Captain Nemanja Vidic is out for the rest of the season with a nasty knee injury. Javier Hernandez, Rafael, Fabio, Dimitar Berbatov, Michael Owen and Tom Cleverley are all out until the new year. And of course, Darren Fletcher has had to take an extended leave from football due to a stomach condition.
Despite a pretty convincing performance against Wolves at the weekend, the long-term prospects of United keeping up with a fully-staffed Manchester City, and even a resurgent Chelsea.
It goes beyond the injuries though as for almost the entirety of this season, United has been able to cover up the disjointed nature of the side, but rest assured, there are issues. It really does lack that midfield presence that can link the defense and the attack. Cleverley was becoming that presence, but he's been hurt all season. Fletcher has the ability to fill that role, but again, spotty playing time due to his unfortunate situation. Same thing for Anderson, who has shown some flashes of brilliance, but also some really head-scratching performances.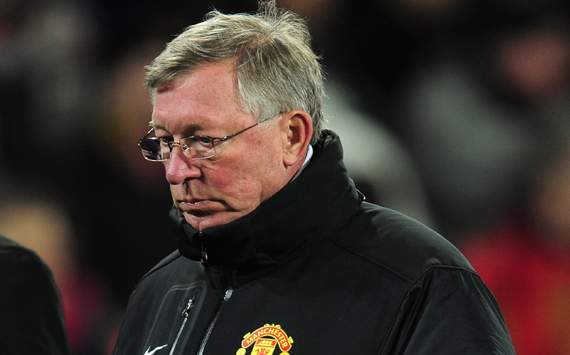 Not your older brother's Manchester United team, that's for sure.
Sir Alex took a risk with year's team. He knew some of the old guard would be moving on and he tried to play it down by bringing in some younger fresh faces to revitalize things. Obviously, that's all well and good and did work to some extent, but as it is now, it may not have been entirely the right choice.
Luckily January is right around the window and you can fully expect the Red Devils to strengthen in the transfer window. I'm not sure if Wesley Sneijder is still available, but the phones in Milan better be ringing regardless.
The Bacon (as in Bringing It Home)

Manchester City vs. Arsenal
(Etihad Stadium, December 18th, 11:10 a.m. ET, FOX Soccer)

After the cold, rainy reality check that came in the form of Chelsea on Monday, Manchester City finds itself at a bit of a crossroads. With another recently good again London club on the docket, it can either, a) continue to be frustrated and lose two straight or, b) get its act together and play like the side that went undefeated through the first 14 matches this season.
Before we get into which of those two I feel is more likely, let us consider the position the Arsenal is in at the moment. Up to an impressive fifth after a terrible start to the year, the Gunners have only allowed two goals in their last five matches, with all but one being a victory. No really threatening sides really (unless you count Everton as such) but it is showing that Arsene Wenger still has his marbles, and even knows how to arrange them properly.
Must say, quite impressed with what he's been able to do, because you know that everyone just wanted them to fail. Everyone. Ring the change and all that. The club stayed strong, slowly gelled and now is in a position to make waves. It helps it that Robin Van Persie is in the form he's in...could get Wigan in the top four playing the way he is. Well, maybe.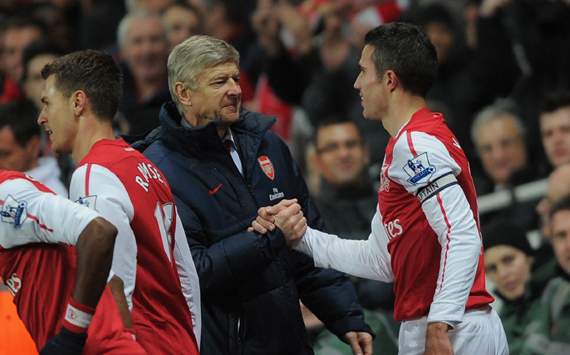 City however, won't play like it did against Chelsea twice in a row, and especially not at home. I think Arsenal will hang with the Citizens, but in the end, it will be overcome by a side that has too much quality to be beaten on consecutive weeks.

TFE Prediction:
I'm expecting big things out of Yaya Toure in this one as he was so ordinary against Chelsea. He gets the winner in a 2-1 contest.
Tottenham Hotspur vs. Sunderland
(White Hart Lane, December 18th, 10:00 a.m. ET)
Is there a more compelling side in the EPL than Spurs at the moment? Recovering from a similar defeat to the one felt by Manchester City, Harry Redknapp's lads will welcome the Black Cats of Sunderland currently in the throws of NMS (New Manager Syndrome).
Martin O'Neill's influence was inspiring in the club's last match against Blackburn as it fought back for a 2-1 victory against Blackburn. Despite being the far inferior squad, it'll go to WHL looking for a result.
Tottenham will have to bounce back though as Stoke played it really well at the Britannia and didn't allow it to control things the way it would have hoped. Luckily if you dress in white and the like, Sunderland certainly does not have the defending acumen of the Potters and will find it difficult to contain all of Spurs weapon. Being at the Lane will obviously give Spurs a boost, one it will need, and ultimately benefit from.
TFE Prediction:
MON is good and will have side in it, but Spurs are simply too strong and can't afford to drop more points right meow.

And Finally...The Black Pudding of the Week

Landon Donovan, LA Galaxy now/Everton in January:
The prodigal Yank returns. Landy Cakes is set to renew his cutesy little love affair with the blue side of Liverpool in a short-term loan at Everton once the transfer window opens. I like it. He's a great player and will provide an instant morale boost to a side toiling below mid-table. He may even be the best player on the team given the form he was in last year in MLS and how mediocre the Toffees have been to this point. Yes, this is an American player we're talking about. Keep on grinning, Jurgen.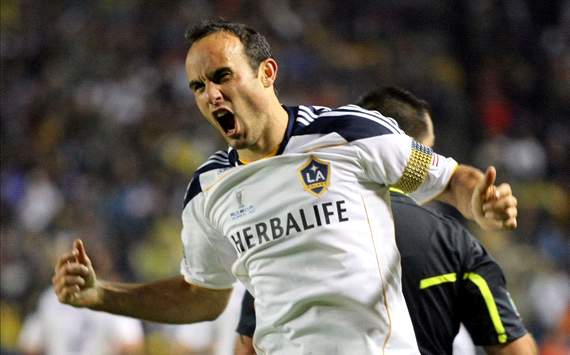 Shane Evans is an editor for Goal.com USA. His feature, "The Full English" appears every Friday morning. Contact Shane at shane.evans@goal.com with questions, comments and concerns, follow him on Twitter at https://twitter.com/shanEvans

For more news on England, visit Goal.com's England section!