...and just like that, England's two most successful teams this season, Manchester City and Manchester United, were bounced from the Champions League.
City, drawn into a much tougher group, went out with its head held high after defeating Bayern Munich 2-0 at home to at least give itself a chance of advancement. United on the other hand suffered an ugly 2-1 defeat against relative nobody FC Basel, losing its captain Nemanja Vidic for the season in the process.
The Champions League is obviously worse off without the two in the fold going into the next phase. United had played in three of the last four finals and is a European power that not only wins matches, but draws crowds, something UEFA obviously enjoys. City is the rising giant with the money backing and exciting players to turn any heads in the footy world, again something UEFA holds dear.
Follow SHANE EVANS on

But that's done now and its time for the two clubs to move forward...to the Europa League. Ok forward beyond that, as we know neither really cares about that second-rate flim flam. Its all Premier League from here on out.
The two sides are the two most likely to win the tournament this season and will obviously have more time to focus their efforts on succeeding domestically, and more importantly, outdoing the other.
As I sit here and type this ditty from the Leicester home of my cousin (yes, I'm back in the country of note), the English Premier League looks a bit like this: City on 38 points, United on 33, Spurs on 31, Chelsea on 28, and 16 others fighting for scraps. Arsenal will likely make a push and Liverpool, too. The title will likely come down to the first two however, as they clearly are the class of the league and have their heads on straight, at least in this particular competition.
With the two teams not meeting again until late April, in the league anyway, we will see a drawn out collision course of sorts that could have one helluva battle to decide things late on. For now though, each will be focused on putting a good string of matches together in the league.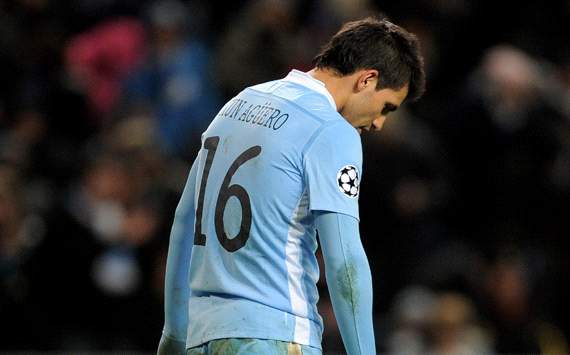 What's interesting to me about all of this has been the reaction from both camps after Wednesday's disappointment. Even though it was somewhat predictable, City took a much different approach than its rival across town. Going down fighting, the Citizens, or general community thereof, immediately forgot that the tournament even existed. Champions League? What Champions League? Was that the name of the arm-wrestling competition that Sly was trying to win in 'Over the Top'? Not quite that extreme, but the light blue-clad crew basically suggested that the Premier League was always their goal and that success on the continent would only be a bonus, not the main focus.
This came after last season's successes culminated with the finish that got the side into the Champions League. Yay! We're in Europe! Forget the title, chaps, we're in the Champions League. Let's do this. We're coming for your trophy, Michel.
Oh, how the song has changed.
Ponder this. What if Manchester City wasn't in first place as of Wednesday? Maybe third or something. Would it still be so quick to forget that the CL was even taking place? A four-point lead and a 6-1 win over the second place team will do that, I suppose. All happenstance, but it's just very curious how quickly feelings can change. A bit like me and the mince meat pie. Love and hate, just depends on the day...or the weather. Who knows.
United conversely was universally shocked and deflated after its CL ouster. Accustomed to domination over the years, the Red Devils and their kin have come to expect success in this tournament of winners, at least out of the group stages. After such a quick start, the club has not really recovered since City put a hell of a hurting on it. Remember...in the 10 matches since (five EPL, three CL, two League Cup) United is 6-2-2 with only one of those victories coming by the team scoring more than one goal...the match against Aldershot Town.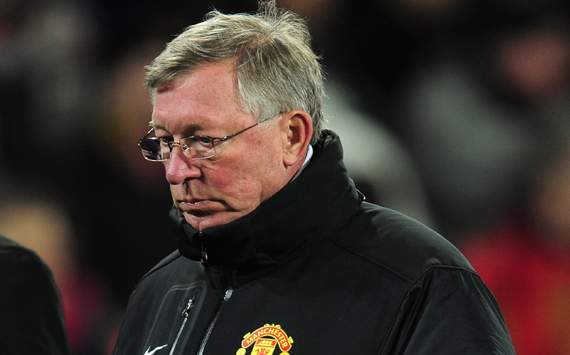 Not quite what you'd expect. With the club's best defender now sidelined for the rest of forever, things could become a bit more tricky. Gotta put that faith in Rio now. Sir Alex must be thinking this is a
Wind-Up
or something…
With Wolves up next (and a pretty soft schedule in the league until late January to follow), now is the time it gets itself right. The pre and post-Christmas run is what the Red Devils do best anyway, so expect a decent run.
We have more matches to cover, however. Not United-Wolves, but City is in a good one with those enigmatic Londoners of Chelsea. Newsflash: I'm picking the blue side to win. Let us dig in.
The Bacon (as in Bringing It Home)

Chelsea vs. Manchester City
(Stamford Bridge, December 12th, 3:00 p.m. ET, ESPN2)
I do love a good Monday affair. The eyes of the nation, and presumably the football world are on it and we get to hear Steve McManaman's rolling scouse accent serenade us all evening. Brilliant stuff.
This match should also be brilliant as Chelsea finally got its groove back in beating Valencia 3-0 in the week, a match that it needed to win to assure advancement to the next round of the Champions League. In said match, Andre Villas-Boas finally adjusted his tactics to field a more attacking team and it, coincidentally, flourished. Didier Drogba looked like the Drogba of old and Chelsea was impressive.
It'll have to do the same thing against City. The counterattacking, cutthroat style used against Valencia seems to suit Chelsea's players over the build-up and subtle movement previously employed in bigger matches. Relinquishing possession was fine (the Blues only had 39%) as they were organized at the back and were able to hit Valencia napping after sucking it too deep into their half. Worked wonders.
If the club is able to do something similar against City, allowing it to possess the ball and work it around the midfield, without getting too close to Petr Cech's net, things could work nicely for the Blues, who have the players to spring on the Citizens. A victory in this one, at the place that was formerly a fortress, would throw the proverbial spanner in the works that is the title race. Chelsea would jump up to 31 points and wouldn't be out of things just yet. It would also be City's first defeat of the year.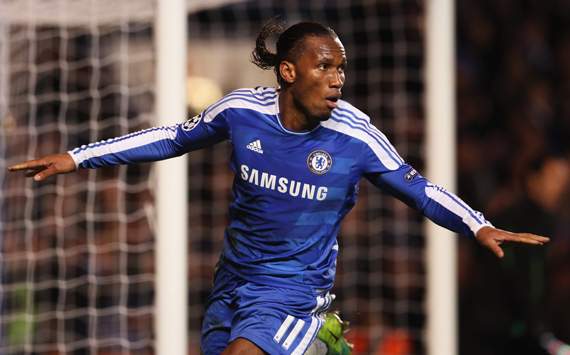 Despite the Manchester side's misplaced enthusiasm over its parachuting from the Champions League, I think it's also set for a domestic reality check. For some reason, I just believe that AVB will eventually get it right. May not lead to the title, but he's basically learning on the job. This will be his first big league success. Count it.

TFE Prediction:
We see a new Chelsea team continue to emerge in a 2-1 win over table-topping City.

Stoke City vs. Tottenham Hotspur
(Britannia Stadium, December 11th, 11:00 a.m. ET, FOX Soccer)

I'm beginning to think that this whole 'Stoke City and the like are the picture of resolute defending and England can be proud of teams like them' thing is kind of a sham. Wait, I always thought that. Stoke is a good side, sure, but its not that good. It is organized, sure, but so is my iTunes library. Who cares. Doesn't mean it's all good music. For every Led Zeppelin album, there is a [Insert name of a famous boy band] Greatest Hits album. Just how it is.
Stretched metaphors aside, Stoke is like every other average team in England. Will play excellent some days, not so great others. Case in point, its last league match was a solid 1-0 away result at Everton. Three matches prior, a 5-0 loss to Bolton. Ebbs and flows, people. Ebbs and flows.
Against Tottenham, it will have to be the Physical Graffiti-type of team rather than the Backstreet's Back-type if it wants to get a run going. Spurs are playing out of their minds lately and won't want to be slowed by a side like Stoke, regardless of where the match is being played.
I expect things to continue to waver for the Potters though as Tottenham really hasn't been in much of a mood for defeat lately (hasn't happened in 11 matches). Also, Harry Redknapp's boys haven't scored less than two goals in that stretch. Watch out.

TFE Prediction:
Spurs have to fight for it, and will likely play through a scoreless first, but in the latter half will put a whoopin' on the home side in a 3-1 match.

Sunderland vs. Blackburn Rovers
(The Stadium of Light, December 11th, 8:30 a.m. ET, FOX Soccer Plus)
Martin O'Neill holds a special place in my heart. As a Leicester City fan, he pushed my club to its most impressive period of success in recent memory and will always be loved by our club. We wanted him back after Sven got the boot, but he had eyes on bigger things, namely an EPL club. Now with Sunderland, he has a lot of work to do to get this ship righted.
Firstly, a striker would be nice. When you have Nicky Bendtner leading the line, you know the goals won't be pouring in. Nicky Bendtner...and that's it. No Frazier Campbell, no Connor Wickham (who isn't quite ready for the EPL yet anyway) and no one else to help. Looks like MON may try and bring back Asomoah Gyan from his
lucrative
adventurous loan deal with Al Anin. Good luck.
In this one, we'll see an early relegation battle between two sides just a point apart at near the foot of the table. Sunderland is in 17th, while Blackburn is toiling in 18th. The Black Cats may have been the first club to change managers this season, sacking Steve Bruce last week...but Rovers won't be far off as this could be Steve Kean's last match in charge. I have a feeling it will be after NMS* (New Manager Syndrome) kicks Sunderland into high gear.
TFE Prediction:
O'Neill gets his new boys in line and wins a big one in his debut by a 3-2 scoreline.

And Finally...The Black Pudding of the Week

Wayne Rooney, Manchester United/England:
The Three Lions forward has seen his goals dry up for United but that doesn't mean he isn't the best English player in the land. With the whole country holding its collective breath over whether the 26-year-old would have his Euro 2012 ban reduced from three games, Rooney must have been kicking himself (pun intended) over his little outburst against Montenegro back whenever it was. Luckily for him, UEFA threw him a bone and dropped it to two meaning he'll be available for a match that England should have been able to win without him against host Ukraine. Funny how that works. Watch him go and get injured and miss the whole tournament for that. That'd be pretty ironic, right? Seriously though, don't mess with my emotions like that again, Wazza...the thought of Darren Bent starting at the Euros anymore than he has to makes me shudder.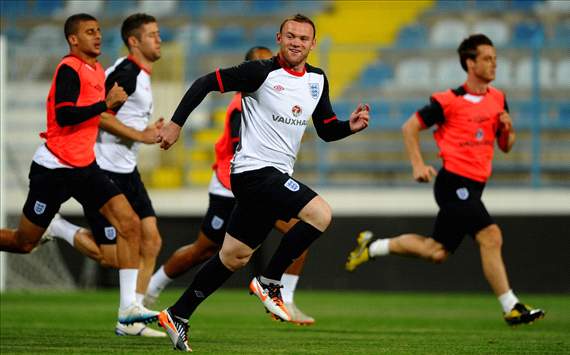 *Patent pendingShane Evans is an editor for Goal.com USA. His feature, "The Full English" appears every Friday morning. Contact Shane at shane.evans@goal.com with questions, comments and concerns, follow him on Twitter at https://twitter.com/shanEvans
For more news on England, visit Goal.com's England section!