When your midfield boasts names like Steven Gerrard, Stewart Downing, Charlie Adam, Maxi Rodriguez, Jordan Henderson and Dirk Kuyt (who plays anywhere you put him), you'd think losing a player not included in the list wouldn't be a big issue.
But for Liverpool, this season, losing Lucas Leiva to an ACL injury could be a bigger blow than if it were anyone else in Kenny Dalglish's rotation.
The 24-year-old Brazilian was once dubbed a villain by the unforgiving Liverpool support for his sloppy tackles and misguided positioning on the pitch. Those days are over. This year, Leiva has silenced every doubter and then some.
Follow SHANE EVANS on

Putting in cultured performance after cultured performance, you barely heard his name by the game announcers as he did his mop-up job quietly and with a high level of efficiency. His tackling improved greatly and he also learned how to spot the right pass to help link the defense to the midfield.
Furthermore, Lucas took the pressure off the rest of his midfield mates. Guys like Adam and Downing who would normally need to stay home to account for Liverpool's forward-rushing fullbacks, were given more rope to keep pushing forward . . . because they knew Lucas would be there to take care of things if the rush went the other way.
With the Brazilian's season lost to injury, Dalglish and the rest of the men in the know at Anfield are going to have to do some serious adjusting to compensate for the absence of the up-and-coming holding midfielder. First and foremost, they are counting on Steven Gerrard not just getting back to full health, but staying there, something he hasn't been able to do of late.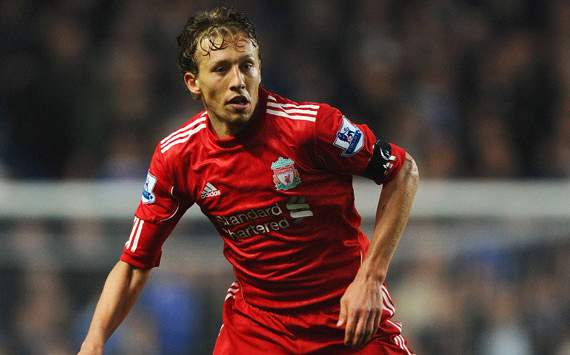 If the captain can get back to his old self, and is willing to sit a bit deeper than he's used to in the Reds midfield, they might be ok. Unfortunately, you can't really count on that and more drastic measures are more likely. Namely, the use of a target man more often to hold things up while the center four organize. That man will likely be Andy Carroll. If he gets more time for Liverpool, in a traditional 4-4-2 formation, it may help avoid a downturn in form.
All speculation, sure, but the bottom line is the loss of Lucas is bigger than most realize and the Pool won't be as good without him, no matter how it lines up.
That made me think . . . who else does so as much for their team as Lucas yet receives little of the credit. After some deliberation, I put together an eleven-player All-Under-appreciated team, that obviously includes the Brazilian. Here goes.
The 2011 TFE All-Underappreciated Team

GK: Brad Friedel, Tottenham:
The ancient American has almost single-handedly shored up the Spurs back line with his command of the area and general presence. When you consider the buffoonery that preceded him, it was an obvious upgrade and he's done his job well.

LB: Leighton Baines, Everton:
Usually the smallest guy on the pitch, Baines goes about his business with little fuss and can hold his own against some of the classiest attackers the league has to offer.
CB: Fabricio Coloccini, Newcastle:
Similar to Lucas, Coloccini was nearly pushed out of his club a few years back for a string of ugly performances. These days, the Argentine has it all together and has led the Magpies defense to a very impressive goals against record.
CB: Vincent Kompany, Manchester City:
Again, another quiet soul who leads by example. Kompany has been the best defender in the EPL this season.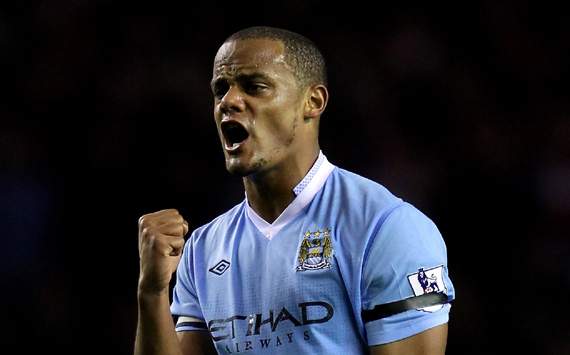 RB: Alan Hutton, Aston Villa:
Deemed surplus at Spurs, Hutton came to Villa and has played quite well, despite getting little attention.

LM: Gervinho, Arsenal:
The Ivory Coast man has come into Arsenal's team and caused huge headaches for opposing defenses. RVP may get most of the credit, but Gervinho has got the ball to him on numerous occasions.
CM: Yaya Toure, Manchester City:
The glitz and glamor may come from David Silva and Sergio Aguero and the antics from Mario Balotelli, but the business is all Toure. In a team full of big stars, Toure has been the quietest, but arguably the most effective.

CM: Lucas, Liverpool:
See above.
RM: Ashley Young, Manchester United:
One of the best signings of the summer, Young has been a massive addition for United this year and has stepped his game up accordingly.
ST: Demba Ba, Newcastle:
All this guy does is score goals. Coming in with nine so far, the Magpies forward hasn't been given much credit for his team's rise.

ST: Ivan Klasnic, Bolton:
Goals, assists, the complete forward. Bolton may not be any good, but without Klasnic, it'd be a whole lot worse.
There you have it: 11 guys who could use a bit more time in the spotlight. Having said that, though, more exposure could be the last thing they need. Who knows. Just take notice when you watch them play. It'll be worth your while.
Now, back to your regularly scheduled TFE action with a trio of match previews.
The Bacon (as in Bringing It Home)

Newcastle vs. Chelsea
(St. James' Park, Dec. 3, 7:45 a.m. ET, ESPN2, ESPN3.com)
The third and final match in Newcastle's string of tough matches against Manchester City, Manchester United and Chelsea will be a tough one, for both sides. We all know about the Blues' struggles of late and going to a difficult environment like St. James' Park is probably the last thing they want to do.
I wouldn't say the wheels have officially fallen off Chelsea's season, but with another disappointing loss at Stamford Bridge, this time in the League Cup against Liverpool, things aren't looking good at all. Against Newcastle, the Blues just need to play their game. They are the better team and the opposition knows it. Controlling the pace and the flow of the match will be crucial.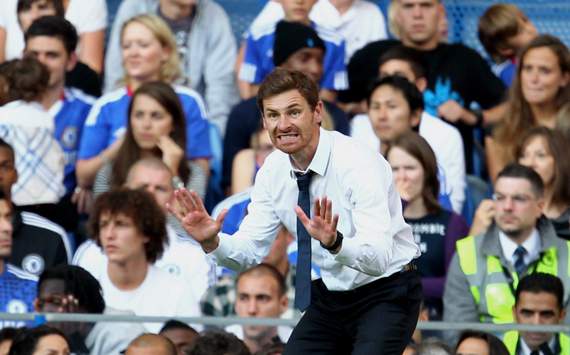 If the home side is allowed to get into things and take its time, Chelsea could be in trouble. Morale is down and the manager is beleaguered. If it goes behind early in a hostile environment, it could just continue to get worse.
Chelsea isn't done just yet however, and I think it'll get things back in order in impressive fashion.
TFE Prediction:
It isn't the best game to watch, but Chelsea gets the job done in a 2-1 win.
Fulham vs. Liverpool
(Craven Cottage, Dec. 5, 3:00 p.m. ET, ESPN2, ESPN3.com)

The recently Lucas-less Reds travel south to London to play an always-stingy Fulham side that is slowly improving this season. Allowing only 16 goals this season, the Cottagers have the second-best defensive record in the bottom half. Incidentally, Sunderland was a goal better and its manager was just canned.
You have to like Liverpool in this one, even without Lucas. It is really playing some good soccer lately and, even without its gutsy Brazilian working the middle of the pitch, it should still be the dominant side in the match.
Liverpool's defense has also been good this season and Fulham doesn't score many goals. If the ball stays in the home side's half, Dalglish's men should have little trouble keeping a clean sheet. Just watch the fullbacks. If they push too high without cover, it could be trouble going the other way.
TFE Prediction:
A cagey affair, but Liverpool comes out on top in 2-0 result.

Aston Villa vs. Manchester United
(Villa Park, Dec. 3, 12:30 p.m. ET, FOX Socce
r)
Ashley Young is set to return to his old stomping grounds in this one. For his new club, it's a must-win match, as are most these days.
Seemingly taking its foot off the pedal of late, Manchester United has recently bowed out of the Carling Cup, can't buy a win in the Champions League (unless it's playing minnows Otelul Galati) and hasn't scored more than one goal in the league since Oct. 1. Not all that typical.
We'll call it the Noisy Neighbor Effect. Yes, Manchester City is fully in the heads of United and, since the 6-1 drubbing, the Red Devils haven't been the same. They've won matches, sure, but not by their usually high standards.
Against a pesky Aston Villa side, it'll have to keep the foot on the gas the entire 90 minutes and go after the home side. Defensively United has been good so constant pressure is what it needs to do. Villa does break well through Agbonlahor and Co., so an eye will need to be on that part of the proceedings.

TFE Prediction:
United bounce back from the UCL and Carling Cup disappointments with a tidy 2-0 win.
And Finally . . . The Black Pudding of the Week

Euro 2012:
By the time you read this, the draw will have happened and the groups will be set for next summer's big tournament in Poland and the Ukraine. Joy! I remember where I was December two years ago when the World Cup draw went down and the USA was drawn into a group with England. Nearly lost my lunch when it happened. I don't think this one will be as exciting, but hey, here's hoping. Best part about this tournament? Sepp Blatter (pictured below left) has absolutely nothing (I assume) to do with it!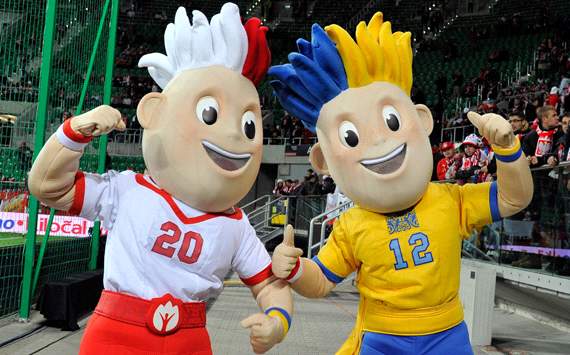 Shane Evans is an editor for Goal.com USA. His feature, "The Full English" appears every Friday morning. Contact Shane at shane.evans@goal.com with questions, comments and concerns, follow him on Twitter at https://twitter.com/shanEvans


For more news on England, visit Goal.com's England section