Sir Alex Ferguson has just passed 25 years in charge of Manchester United.
That is a long long time. So long that I was barely even walking when he took the job. I certainly

hadn't

mastered the English language yet, nor was I churning out masterful footy columns on a weekly basis.
This week's ditty will focus largely around the wily old Scot, as this is quite a special time for him. We will also preview the normal allotment of matches, starting wi

th

Manchester United's meeting wi

th

Steve Bruce and

Sunderland

. Liverpool-Swansea and

Fulham

-

Tottenham

will also get a look.
Follow SHANE EVANS on

Since my love for Manchester United is so blatantly obvious and unwaveringly deep, it's only right if I dedicate a large portion of today's piece to Mr. Ferguson. I mean why else would I want to honor a manager who has done things in the sport that so few have come to matching and even fewer have reached?
Regardless of where my allegiances lie (newsflash: its not in Manchester), Sir Alex deserves recognition. Whether you love the team, hate them, have no feeling or don't even like football, what he has managed to accomplish in his time as Red Devils boss is noteworthy in any circle.
Yes, taking over a club the size of Manchester United makes things slightly easier, but the gaffer took it to an entirely different level. Two levels, even. From the domestic trophies, of which there are many, to the continental success, Ferguson has helped turn Manchester United into arguably the world's most prominent and recognizable club.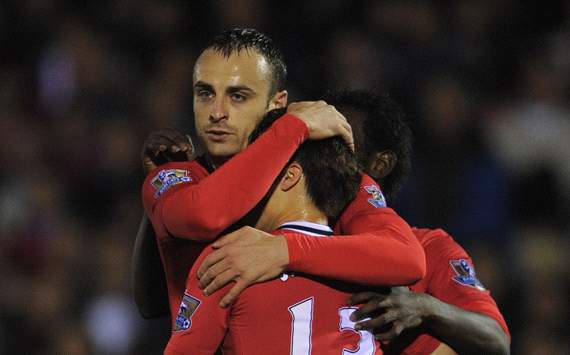 I don't want to go into every single competition that the club has won or every big game, because you can read about that stuff anywhere, and frankly, everyone who is anyone knows that stuff already. What makes Sir Alex great, as with so many of the world's great players, are the things that don't make the stat sheet, as they say.
Firstly, and most prominently, Ferguson has become something of a master at developing talent. Year after year, he integrates youth players into his squad with ease. It goes beyond integration though...he puts them in good positions where they can excel and around players that will help them improve. Very few managers out there have done this with the success that Ferguson has over the years.
Despite having the funds over recent years to spend big, and it has at times, there are also a very high number of homegrown players in United's team because it's Ferguson's philosophy to do so.
Going beyond that, the Scot sometimes

doesn't

get enough credit for his tactics. He sometimes gets beat, like any manager does (see the Derby), but often times he puts a team on the field wi

th

an excellent

gameplan

.
So many times during his tenure on the hot seat, United has come up big in the big matches. When things haven't gone its way during the game, it has stuck with the plan and usually worked a result from a less-than-advantageous position. In recent years particularly, United has had a knack for not knowing when its beaten, something the old ball coach has instilled in them.
Bit of a tangent here, but did you realize that Ferguson was a lethal goalscorer in his days as a player? He may not have gone past the likes of Rangers as far as who he played for, but he did manage a goal in 54% of his 317 professional matches. Quite impressive.
Getting back to the relevant stuff now. As I did earlier in the season when

Arsene

Wenger

reached the 15-year milestone wi

th

Arsenal, I have to tip my hat to Sir Alex Ferguson. Incredible manager who has done things for a team that can hardly be touched by other head coaches, regardless of the sport.
Anyone who disagrees, and I know there will be a number of you who do in the comments section, well, you're wrong. Just look at it this way: what if he took over your club 25 years ago?
The Bacon (as in Bringing It Home)

Manchester United vs.

Sunderland
(Old

Trafford

, November 5

th

, 11:00 a.m. ET)
What better way to celebrate 25 years in charge of your club then by beating up on one of your former players, now manager of the opposing team? That's what is ahead for Sir Alex this weekend when Steve Bruce and

Sunderland

make the trip to OT.
We all know that Bruce was a very productive player for United during his nine years at the club. Now back again as a manager, he'll surely get no sympathy from his old boss over the rough season he's been having to this point.
If you haven't been keeping tabs on the bottom half of the table,

Sunderland

has been awful this season. Just dreadful. It may only be in 14

th

wi

th

a 2-4-4 record, but for the most part, its play has been erratic and wasteful. Painful losses to Newcastle, Norwich and Arsenal still linger for a club that was supposed to take the next step this season. Not so, as of right this minute.
Having said that, it hasn't allowed more than two goals all season and has shown signs of gelling a bit more lately. Once this Manchester trip is out of the way, there are winning matches on the offing all the way until the new year. Stay tuned.
As for the home side, it is still picking up the pieces from its last match at Old

Trafford

. An impressive 1-0 win at

Everton

was a great step in the right direction and its play should continue to improve against an obviously inferior side. It won't be easy, but if United

isn't

able to pick up all three points from this match, then it will be extremely disappointed. It is a bit early to be table watching, but City has QPR and could extend its lead even more…
TFE Prediction:
A steady performance is a must here for Sir Alex and he gets one in a 2-0 win.
Liverpool vs. Swansea
(

Anfield

, November 5

th

, 11:00 a.m. ET)
I feel like lately

I've

treated Liverpool like the smelly bum at the train station. Avoided at all costs. Not sure why, but the club just

hasn't

given me much to talk about. Time to remedy that, as I do have something of a soft spot for the northeast club. I guess if anyone has scruples wi

th

my Sir Alex praise, its Reds fans. 19 to 18 and all that.
Let me gush.
Progressing nicely in the league once more, Liverpool is up to 6

th

and

hasn't

lost since Spurs took it apart in September. Kenny Dalglish's plan is slowly starting to work, especially on defense and he's even getting goals from Andy Carroll lately. What more could you ask for?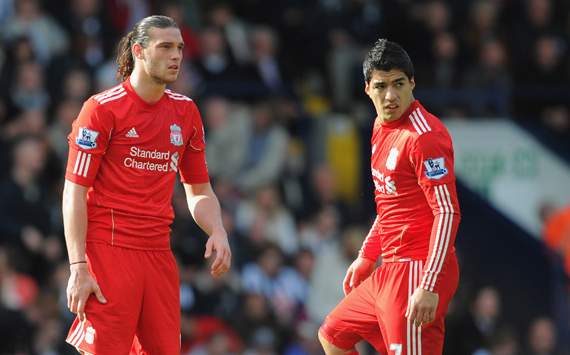 What he'll want is a win at home against Swansea. Why? The Reds next two matches involve a trip to Chelsea and a visit from Manchester City. I don't think I need to point out the difficulty of those matches.
Swansea won't be a pushover though. Playing well so far in its first season in the EPL, Brendan Rodgers' side is a top half side through a quarter of the year and will continue to improve. It could use a higher output from the final third, but other than that, not too shabby for year one. Won't be good enough in this one, unfortunately.
TFE Prediction:
Liverpool keeps up the good work and takes a 3-1 result at home.
Fulham

vs.

Tottenham
(Craven Cottage, November 6th, 11:00 a.m. ET, FOX Soccer)

All was going so well for Spurs. Then it got beat in the Europa League by Rubin Kazan. Granted, the lineup was quite different to what we normally see, but a tough loss like that lingers and could percolate through the whole team. Not saying it will, but a trip to a tough place to score like Craven Cottage won't be the best medicine.
It may be in 15

th

place at the moment, but

Fulham

is always disciplined at the back and will be handful for Spurs throughout. Contrary to Spurs' midweek troubles,

Fulham

was able to whoop its Europa League opponents,

Wisla

Krakow 4-1. Won

der

if it'll be able to keep it up...
If Harry

Redknapp

can continue to get the most out of Emmanuel

Adebayor

, it could be huge for

Tottenham

as his big body will be hard to deal wi

th

, even for the equally big-bodied

Brede

Hangeland

.
Things will probably stay close in the first half wi

th

Spurs showing a bit of class in the second period to open things up a bit. I mean, any team wi

th

Rafael van

der

Vaart

and

Luka

Modric

in the same midfield can only be kept in check for so long.

TFE Prediction:
Not an easy three, but

Tottenham

wins it regardless. I'm thinking 2-1.

And Finally...The Black Pudding of the Week

Andre Villas-Boas, Chelsea:
AVB as he's being referred to lately has yet to be featured as the

BPofW

so I figured it was time for him to get a shout now. The Portuguese is becoming known as a bit of a wordy boy and has not exactly hid his thoughts about Chelsea's unfortunate run these last few weeks. I can dig it. He reminds me of one of those people who start talking about something and just don't know when to cut themselves off. Plus, he makes hilarious faces. We need more managers like him, if you ask me. Honest, charismatic, a bit feisty and not to mention a sharp dresser. Mick McCarthy, take note.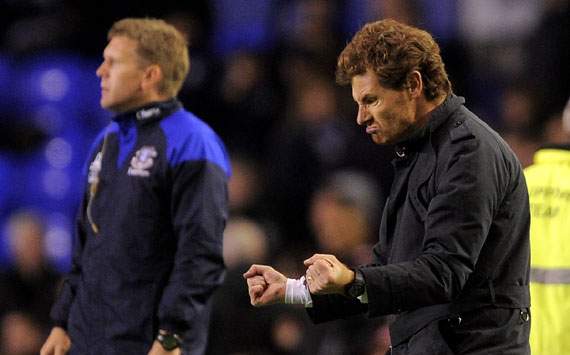 Shane Evans is an editor for Goal.com USA. His feature, "The Full English" appears every Friday morning. Contact Shane at

shane

.

evans

@goal.com with questions, comments and concerns, follow him on Twitter at https://twitter.com/

shanEvans

or join the TFE/FCS

Facebook

fan page!

For more news on England, visit Goal.

com's

England section!