The times they are a-changin'.
Manchester United and Chelsea are like two poor puppies left out in the rain at the moment. One got beat with a blue slipper pretty badly, while the other chewed its foot so bad it had to hobble its way out the doggie door.
If you get my exaggerated analogies, I'm referring to United getting whooped by its biggest rivals Manchester City 6-1 at home and Chelsea having two men sent off in its surprising 1-0 loss to relegation favorites Queens Park Rangers.
Throw in the questions about whether United really has the chops to repeat as champions this season and that whole John Terry debacle, well, things could be a lot easier right now for the pair who have dominated the English Premier League for the better part of the last decade.
Follow SHANE EVANS on

Whatever will they do! Newsflash: nothing. It's going to be business as usual this weekend. Despite having difficult matches on the docket (United has Everton away, Chelsea hosts Arsenal), things aren't in panic mode just yet. That is exactly what the problem with the media today, and I'll admit I've joined in this before, but the ridiculous aggrandizement of the highs and lows of the big clubs does nothing but create silly headlines.
Well, that and angry, overly-passionate and slightly blind fans. None of my readers, obviously.
Moving on from that tangent, this column will discuss those two matches, and Spurs-QPR on Sunday. The crux of today's ditty however will revolve around captain fantastic John Terry, his little outburst, and similar recent happenings...all of which wish I'd prefer didn't happen at all. Yes, racism in football. The elephant in the room.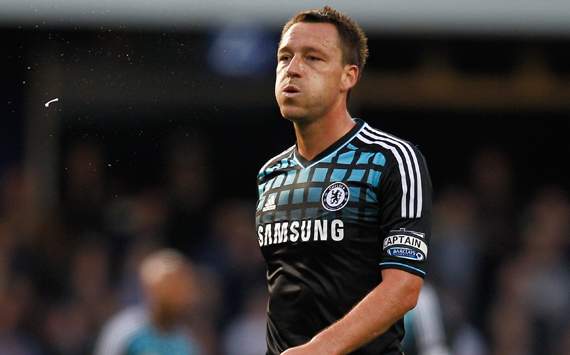 Now, there's only two things I hate in this world. People who are intolerant of other people's cultures and the Dutch. I hope you get that reference. Anyway, it is just extremely unfortunate that in 2011 we are presented with numerous situations where the skills and hard work of the game's players aren't the first thing fans and fellow athletes notice. No, it's the color of their skin or where they come from.
I want to say something profound that will help us all understand why it happens so frequently in a game we all love and why it can't just be kept far far away. Unfortunately, I can't/won't. There is little to say on the matter other than that it is a reality of life. For every Andres Iniesta and Ryan Giggs, there's (allegedly) John Terry and (allegedly) Luiz Suarez.
The worst part about all this is that as much as the higher powers do to try and get rid of racism in the game and keep things civil for everyone involved, it's unlikely to ever be completely gone. It's like that cold you get that just seems to last forever and ever and no matter what you do to try and fight it, it just continues to linger. Totally not trivializing the problem or anything, but yeah, there it is.
In the cases of Terry and Suarez, they could be guilty or innocent, but given that we are talking about it all is the real problem. Both can deny the claims until they're blue or any other color in the face and it won't take away from the fact that this is a real issue and their names have been in the papers for the wrong reasons, again, whether warranted or otherwise.
To be clear, I want nothing more in life than a world where players and people of the world alike treat each other with respect and dignity, both in a professional and a personal setting. I also want own a factory that specializes in chocolate-covered bacon products and that is run by Playboy playmates. Chances are, the latter is more likely.
Lets brighten things up a bit with some talk about the game itself. What a novel idea!
The Bacon (as in Bringing It Home)

Chelsea vs. Arsenal
(Stamford Bridge, October 29th, 7:45 a.m. ET, ESPN2, ESPN3.com)

Most thought that Chelsea would use its match against QPR last weekend as a little tuneup before the big London derby with the hated Gunners. I was one of those people. Instead, the Blues go into Saturday's match down Didier Drogba thanks to the red card he received against Rangers. Jose Bosingwa's red was deemed a professional foul so he's available. I mean, look at the surprise on his face?
Arsenal comes into the match having won its last four matches and has seemingly righted the ship after its disastrous start to the year. Funny that it is going into the match with a bit of momentum, while Chelsea is suffering.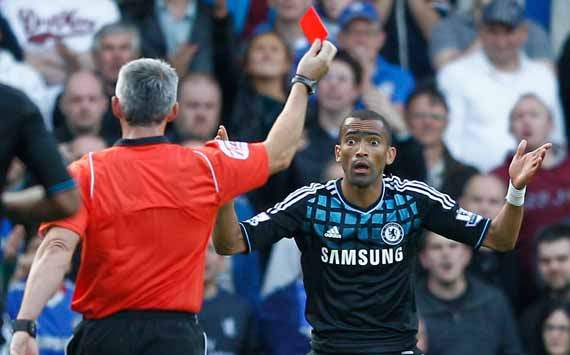 So how do I see this match going? Well, Chelsea will not want to play this poorly in two straight matches, particularly when it hasn't really made a play for first place so far this year and that's way overdo for its normal first halves. My guess is that it'll want to push Arsenal early and hopefully get the first goal to really put the pressure on the visitors.
Being without Drogba would be a massive loss for most teams, but Chelsea is a slightly different animal. Remember that guy Fernando Torres? Well his suspension is up. Could spell trouble for Arsenal. The Gunners' defense has come together lately, but it would much rather face the slower, more powerful Drogba than Torres as he certainly matches up better with Per Mertesacker and Laurent Koscielny. Shame.
I like what Arsene Wenger has been able to do lately, and should be applauded for keeping things somewhat together, but Chelsea simply cannot afford to lose two in a row and a draw just isn't good enough. Gotta go with the Blues.

TFE Prediction:
In a fun one, Chelsea tops Arsenal by a tight 3-2 scoreline.
Everton vs. Manchester United
(Goodison Park, October 29th, 7:00 a.m. ET, ESPN3.com)
Another early one for all you EPL fans out there, this should be a particularly fun match to watch. Everton always seems to give Manchester United a good fight, as it does with most teams in the league. This one should be a little different, however.
As we just read about our buddies Chelsea, this is what we in the biz call a 'must win.' United were absolutely poleaxed by Manchester City last weekend, leaving its ego more beat up than Pele's famous prediction track record. Needless to say, it has to step up and play the way it is capable of and the way it has done so far this season.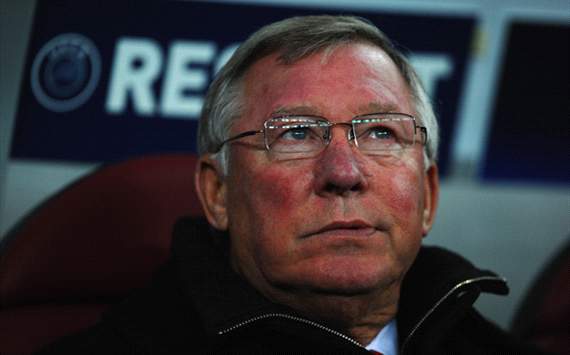 Will it be able to top Everton on Saturday? You have to think the Red Devils have a chance at doing so. Controlling the possession and playing sound football may beat most teams, but it won't beat Everton. The Toffees make few mistakes and are rarely out-coached.
United will have to rely on its wealth of talent to beat its northern rivals and will likely do just that. Will be low-scoring and not as exciting as the match that will follow it, but regardless will be a big one for both sides. United snatch it though.
TFE Prediction:
United can't afford to slip here, and it doesn't, beating Everton 2-1.
Tottenham Hotspur vs. Queens Park Rangers
(White Hart Lane, October 30th, 12:00 p.m. ET, FOX Soccer)
Can QPR make it two in a row against its London rivals? Would be a huge accomplishment if it could swing it. May be a bit difficult to play as well as it did in two straight weeks, with this one coming across town at the Lane.
Not only that, but Spurs are quietly rolling along lately, having not lost in the league since August when Manchester City put a hurting on them in a 5-1 loss. City has become known for that lately, apparently.
Tottenham has become a pretty good team, one that few seem to give it credit for. A win here, followed by a cushy next month or so should help people take notice of what it's capable of.
TFE Prediction:
Spurs open things up a bit in a 4-1 win.
And Finally...The Black Pudding of the Week

Carlos Tevez, Football Purgatory:
Times are tough for Mr. Tevez. He isn't doing the thing he loves (playing), no one likes him (except Diego Maradona) and now, just because he had a rough day and didn't feel like playing a few weeks back, he's being forced to search for a new team. Thanks, Manchester City, real nice. Luckily for the angelic little Argentine, he did get a smidgen of good news recently as it announced the PFA have stepped in and said that City can only fine Tevez two week's pay (£300,000) instead of four (£600,000). Thank heavens for that. He'd never have been able to afford that gold-plated coat rack otherwise...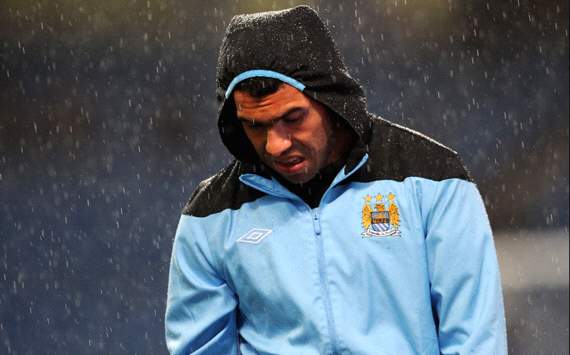 Shane Evans is an editor for Goal.com USA. His feature, "The Full English" appears every Friday morning. Contact Shane at shane.evans@goal.com with questions, comments and concerns, follow him on Twitter at https://twitter.com/shanEvans or join the TFE/FCS Facebook fan page!

For more news on England, visit Goal.com's England section!