It doesn't get any bigger than this one, footy fans.
There are big games and there are
big
games. We all know that Sunday's match between Manchester United and Manchester City at Old Trafford is the latter.
I could talk tactics for a few paragraphs and end this particular column right there and you wouldn't need any more encouragement or pre-match hype to get you in the mood for the derby. I could just type Mario Balotelli's name 148 times and post a picture of my dog Winston staring at the wall and it'd likely be more insight than you'll want for this one.
Point is, this match is why we all watch football. This is why us folks stateside (I feel bad for my four west coast readers) wake up extra early to catch those 'lunchtime kickoffs' of our favorite leagues in Europe. Even so early in the season, we are presented with matches of such absolute importance that the entire world turns its collective gaze.
Follow SHANE EVANS on

That kind of thing is terribly overstated though and if a game is big, its big. No need to hammer that one into the ground. Derbies are always big, especially when two good teams are involved.
Manchester City is in first place. Manchester United is in second place. The venue will be Old Trafford.
Read my piece from earlier in the week
to get you in the mood and we'll get to the match preview at the appropriate time in the column. If you aren't aware, there are nine other EPL matches this weekend, and we'll focus on two others from the weekend's second day.
Arsenal will welcome always-tough Stoke City to the Emirates Stadium in what should be an entertaining contest. Following that, we'll turn our attention to the team everyone loves to forget so far this year, Chelsea. The Blues cannot be overlooked and a trip to Loftus Road to take on Queens Park Rangers should yield more points.
This week and this week only, we're going to switch things a little bit so the preview portion can be a bit longer so to fully give the derby the attention it deserves. It'll be just like the old days. If you're Manchester City, you aren't happy about this though as the club has never won a Manchester (league) derby that I've previewed, so the less it hears about it, the better.
Having said that, I think it may like my prediction this time around…

The Bacon (as in Bringing It Home)

Manchester United vs. Manchester City
(Old Trafford, October 23rd, 8:30 a.m. ET, FOX Soccer)

Like Darth Vader and Luke Skywalker before them. Batman and The Joker. Marty McFly and Biff Tannen. Billy Madison and the Penguin. Manchester United and Manchester City will be forever linked as heated rivals and that's just the way they like it.
For most of the last part of forever, things have been run in large part by the Red Devils of United, as evidenced by their gaudy trophy cabinet. City has been catching up in recent years thanks to a number of profitable oil deposits in the Middle East, but that's neither here nor there.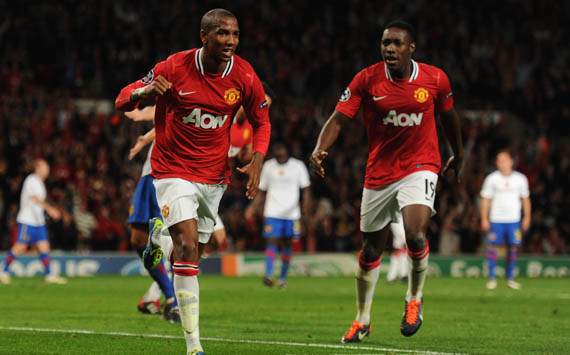 Where we stand now, City is the top team in the EPL, with United not too far behind. The two will square off from Old Trafford and we'll either have the Citizens with a nice two or five point lead, or United will be just back on top by a single tally. Consider the stage set.
The match itself will be full of quality and should be more open than most people think. Typically when these two get together, at least over the last few seasons, the play has been of that nature with the wide men creating a number of opportunities for the goal-scorers in the middle.
Sunday should be no different. With Ashley Young turning out to be one heck of a signing for United and David Silva even more so for City, we can expect to see those two on the ball a great deal. What those two, and fellow widemen Nani and Adam Johnson enjoy though is cutting the ball inside and creating a whole new set of problems for their particular opposition.
Trouble is, the center of the pitch is one of the most crowded and most talented areas for these two teams and shutting those cutting runs down is their specialty. With Yaya Toure being the best of the bunch, I have a feeling this match will be won and lost outside or by something extra special by an extra special someone.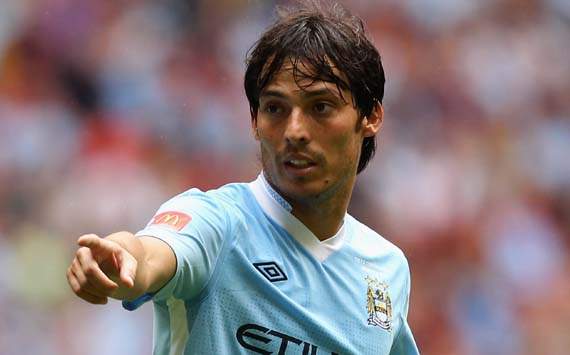 It's unlikely we'll see the 4-3 scorefest from a few years back, but we could see a goal or two in this one. Both defenses make mistakes, particular the center backs (I'm looking at you Joleon and Rio) so with the right patience and the right build up, the net could be a-bulgin'.
The divide between these two has been closing lately and this match will show it. Provided he starts, I think Sergio Aguero will close it completely and help City make the jump over its biggest foe. The little Argentine is an outstanding player and will certainly test a sometimes leaky United rearguard. He'll make the difference in this one, and yes, I'M PICKING AGAINST MANCHESTER UNITED! Wowzers.
TFE Prediction:
It's as close as you'd expect, but City shocks the world and beats United on its home ground, 2-1. You read that right.
Arsenal vs. Stoke City
(Emirates Stadium, October 23rd, 8:30 a.m. ET)
Oh Arsenal, how I love covering you. Outplayed in its match against Spurs a few weeks ago, the Gunners bounced back against Sunderland with a moderately impressive 2-1 win. Most recently in the Champions League, it was held by Marseille for much of the match until Aaron Ramsey was able to put one home to give the London side a huge road win.
Never a dull moment with this squad. Against Stoke this weekend, it's going to find goals hard to come by and the man who has been providing them this year, Robin Van Persie, will need to be in top form. Looking at the league right now, and even any other top flight division in the world, could you say there is a more important single player to his team than Van Persie?
He's the goals, the energy, the creativity, the leadership. Everything. Without him, and fingers crossed for Arsenal that that won't be the case anytime soon, it'd surely falter something fierce. Like fall down the stairs with your hands in your pockets dive. He really is that valuable. I won't go jinxing it though as he is in superb form and is healthy now, so let's hope he stays that way.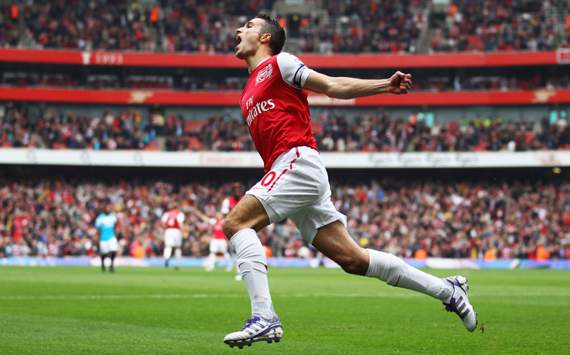 The Gunners do have other players though and RVP will depend on them to provide him with good service against a very stingy Stoke defense. The Potters have only allowed eight goals through eight matches, compared to Arsenal's bloated number of 17. If the home side can keep itself composed and keep the pressure up, it'll eventually break through and take the points.
TFE Prediction:
Won't be as exciting as the previously previewed match, and no one will be watching...but that suits these new Gunners fine in a gutsy 1-0 win.

Queens Park Rangers vs. Chelsea
(Loftus Road, October 23rd, 11:00 a.m. ET, FOX Soccer)
Talk about a tough ask. Chelsea traditionally beats up on the newly-promoted sides and things shouldn't change too much in this all-London affair. Queens Park Rangers have been flimsy at best so far in their return to the Premier League. Chelsea likes flimsy. Chelsea preys on flimsy.
With many of its forward players just beginning to hit full form, Chelsea should control possession throughout and will have little problem creating chances. If I were a betting man, I'd say it's unlikely that Rangers hold out too long. But hey, what do I know?!
If Rangers can work on the break, something that they've done this season, they could steal something from the match. Will be tricky though as Chelsea is pretty quick and can run with most teams if it has the right personnel on the pitch. Remains to be seen.
TFE Prediction:
Go big or go home or whatever. I'm seeing a 4-1 win for the Blues.
And Finally...The Black Pudding of the Week

Mario Balotelli, Manchester City:
I teased my recent admiration for the Italian forward earlier in the column and figured he deserved some love in the Pudding. Mr. Balotelli has grown on me. I do not know why or how it happened, but the 21-year-old has a certain endearing quality that I cannot put a finger on. Perhaps its his inclination to never celebrate when he scores or maybe it's the haircut that screams "LOOK AT ME." Or the darts. I haven't quite decided. But the kid is getting it done and it's all owed to Roberto Mancini. If I had any kind of power at all, I'd get that duo on a reality TV show where they share a flat in Manchester...ready to air yesterday. Almost too many punny title ideas...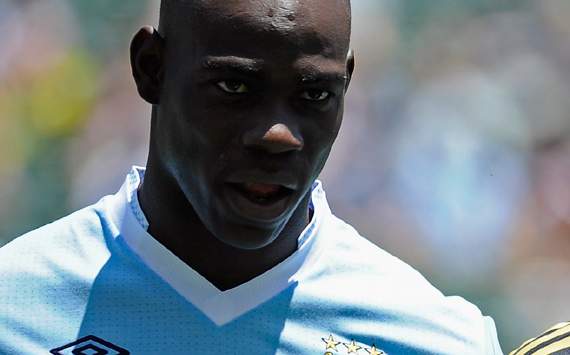 Shane Evans is an editor for Goal.com USA. His feature, "The Full English" appears every Friday morning. Contact Shane at shane.evans@goal.com with questions, comments and concerns, follow him on Twitter at https://twitter.com/shanEvans or join the TFE/FCS Facebook fan page!

For more news on England, visit Goal.com's England section!