Another weekend comes along and another international break ruins it.
Well, not completely as the Euro 2012 matches were pretty good this time around, given qualification has finally come to an end and all that, but you know that very little matches the sheer awesomeness of the English Premier League. I am definitely not an anglophile. At all.
On tap this weekend are a whole slew of quality EPL matches, starting with and highlighted by Liverpool-Manchester United. Following that, Chelsea will welcome Everton to Stamford Bridge and then on Sunday, Newcastle and Tottenham will go at it. Joy to the world!
We'll get to that stuff later, though, as there are a few things on the agenda that needs yours and more importantly, my attention.
Follow SHANE EVANS on

The main items happen to be the fortunes of two Manchester United forwards. Opposite fortunes. First, Wayne Rooney and all his issues. Then, Javier Hernandez and how he's now officially big time.
I'm not sure if you read
my comments on Mr. Rooney
from earlier in the week, but things have only gotten worse for the hair-plugged striker. UEFA announced today that Rooney would be suspended for not one, not two, but three of England's next competitive fixtures. Those fixtures happen to be the Three Lions group stage matches at next summer's Euro 2012 tournament. Ruh-roh!
Now, even the most ardent of Rooney haters has to admit that's a slightly exaggerated punishment for what he did. Sure, what he did was unforgivable and amazingly stupid, but three matches? Now if that isn't UEFA making an example of someone, I don't know what is. I mean you rarely hear of red cards that receive three match bans behind them. If you do, the crime is usually much more severe, there's a bit of afters with the ref and then plenty of complaining to the media.
In Rooney's particular case, we didn't see any of that. He made a dumb mistake. Didn't argue the card, and apologized afterwards. Yet, the man they call Wazza still got three matches and has presented England with a massive headache going into the tournament. Does Fabio Capello bring him? Does he leave him home? Does he teach him how to talk posh and say he's just an in-form Michael Owen? So many decisions.
Obviously an appeal is coming and for the good of the tournament, I hope they can work out a reduction to maybe two games, but who knows. Rooney five years ago wouldn't have deserved it, but he has cooled down slightly. Maybe not, but at least now he's remorseful...right?
More on that to come, I suppose.
On the brighter side of life, we have Javier Hernandez. The man they call Chicharito. Also known as, "The Little Pea." Well, now Javier will be able to afford his own pea farm. Probably 20 of them. Yes, Manchester United decided that 15 goals in 33 appearances was sufficient enough for a new five-year deal that will put him in a comparable pay range to some of the club's other top earners.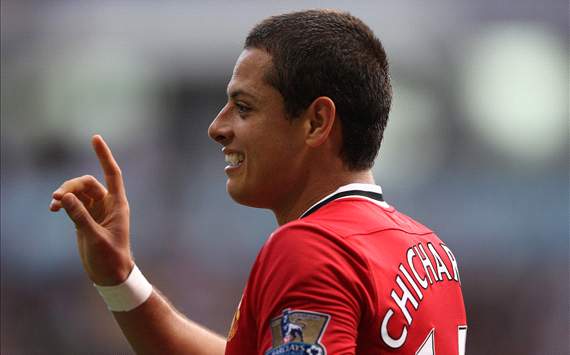 Well, I can't say I disagree really. You really can't have a more impressive beginning to life in any top flight league, let alone one of the English Premier variety than what Hernandez has experienced over these last 15 or so months. Can't beat that for 7 million pounds or whatever the 'undisclosed fee' officially came out to be. In other words, you could get five Chicharitos for one Andy Carroll. That's one helluva bargain.
With Hernandez locked up for the foreseeable future and Wayne Rooney concentrating solely on his club career, things should be good for United up front. The first test for this psychologically-altered pair will be at the KOP of Anfield. In yesteryear, it would have been quite a toughie. Lately, slightly less intimidating as Jamie Carragher's legs have gone and there is no crazed Spaniard on the sidelines staring at you from down his glasses while stroking his goatee. *Shudder*
Now that we're all in the mood for a little Bacon as we call the matches here at TFE (for reasons I barely remember as I've been doing this for so long), I think it's time we jump into the action. Wonderful.
The Bacon (as in Bringing It Home)

Liverpool vs. Manchester United
(Anfield, October 15th, 7:45 a.m. ET, ESPN2, ESPN3.com)

Another test for the champs as they head over to Anfield to take on Liverpool. The Reds have improved a touch since they were blown out by Spurs in September. With wins over Wolves and rivals Everton, Kenny Dalglish has seemed to have things in order, at least defensively. Too bad the scoring thing isn't up to speed yet.
Through seven matches, Liverpool has only managed 10 goals, allowing eight in the process. That's not going to cut it if it wants to get back in the Champions League, challenge for the title, not be the Red Sox blah blah blah. Against Manchester United, goals won't be easy to come by either, so don't expect this to be the breakout match.
As for those pesky Red Devils, they can hardly put a foot wrong this season. Big wins over Arsenal and Chelsea are already in the books, Sir Alex and friends now have Liverpool and Manchester City in consecutive weeks. Talk about gut check time. Wins in both contests and we could be getting next years gold EPL patches ready. I kid, of course…
One day a time though, and I think Liverpool will put up strong resistance in the wee hours of Saturday against its most bitter rivals. I'm a big fan of the one-goal match lately and I think this will be just that. Maybe "The Little Pea" will repay his current employers for the new bumper contract? Maybe his strike partner will let out some of the rage on the ball instead of the back of someone's leg? Maybe, just maybe, Andy Carroll could score in consecutive matches?! All will be revealed in the next block of text…
TFE Prediction: My money is on...the favored visitors! Shocking, I know, but United is a much better team and will take all three points in a 2-1 affair.
Chelsea vs. Everton
(Stamford Bridge, October 15th, 12:30 p.m. ET, FOX Soccer)
If you ask Chelsea (at least over the last couple of season) who the most difficult opponent to see visit its London home is, the team would likely say Everton. Always good for a rousing battle, the Toffees don't take no guff from their equally azure brothers.
In fact, the last five times David Moyes' boys have made the lengthy trip down the M1 to London, the result has been all square, as in a draw. That my friends is a trend and an honorable one at that if you're Everton.
I expect no different in this one as the visitors played quite well against Liverpool in the Merseyside Derby and were down a man (wrongfully, I should add) for most of the match. The determination they showed against a strong Liverpool team should be noted and is proof that the typically slow-starting club is rounding into some kind of form.
Chelsea is good, but so is Everton. I tend to think this trend may continue…
TFE Prediction:
Everton scores early, Chelsea gets back in it, Everton holds on for a draw. So for you math wizards, a 1-1 match.
Newcastle vs. Tottenham
(St. James' Park, October 16th, 11:00 a.m. ET, FOX Soccer)
Quietly...very quietly...almost too quietly Newcastle has turned itself into something of a force to be reckoned with this season. Currently in a Champions League position on 15 points from seven matches, the Magpies have the stingiest defense in the entire league, allowing only four goals. Impressive.
They may have only scored nine, which equals Bolton and Sunderland, but there are promising signs coming from Tyneside lately. Alan Pardew knows his stuff, even if the rest of the club doesn't. With Fabricio Coloccini actually playing defense, and the Taylors doing their thing, we could see a productive year from this group.
Spurs on the other hand have been hard to read and are not yet clicking on any type of cylinder or gear or other type of thing that would click. Early troubles against the Manchester boys have been quelled of late with wins over Liverpool and Arsenal, but they need to keep it up. Make no mistake about it, this is a tough road test and winning it would go a long way in legitimizing the club's intentions.
I think its in the cards, too, as Newcastle is due for a beating.
TFE Prediction:
Spurs have class, time to show it. A big 2-1 win with my man Emmanuel Adebayor getting the winner.
And Finally...The Black Pudding of the Week

Rafael Benitez, Wet Blanket:
Yes, the very same bespectacled Iberian who I referenced earlier has traded in his intimidating horse for a feeble ass. Coincidentally, he has come to resemble his new perch of late. Recent comments to the press not-so-subtly suggest that Sir Alex Ferguson really isn't that good of a manager and he only has gained so much success because of Manchester United's wealth. Hmm. Without even going into the specifics of that argument, that reeks of a man who has no legitimate reason for his team's shortcomings. Plus, the specifics don't speak in his favor either, as Liverpool spent almost the same amount as its rivals while Rafa was the gaffer. Just think, if we could get him back in the league, we'd have weekly golden nuggets like this to deliberate over. Maybe I'll ask Santa...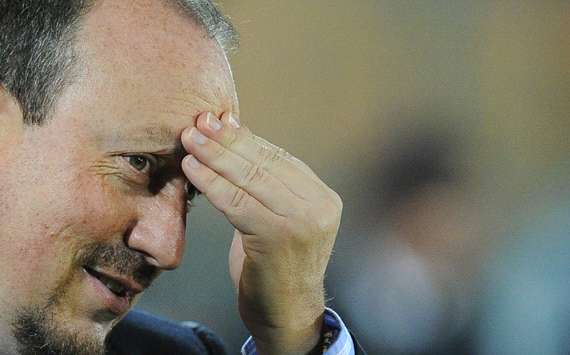 Shane Evans is an editor for Goal.com USA. His feature, "The Full English" appears every Friday morning. Contact Shane at shane.evans@goal.com with questions, comments and concerns, follow him on Twitter at https://twitter.com/shanEvans or join the TFE/FCS Facebook fan page!

For more news on England, visit Goal.com's England section!