Cast your mind back to early January, Roberto Mancini was hailing the impact of new arrival Edin Dzeko as one which "could be the difference between second place and first." Three months on, there's no title talk, and the Bosnian's inclusion is hindering Manchester City's chance of obtaining third.
Mancini boldly held his hands up after City's convincing defeat to Liverpool and conceded his tactics and selection were to blame for his team's capitulation. But what the Italian failed to explain was how his heavy summer expenditure had not resulted in a significant improvement in his side's league position.
The City boss cut a hapless figure during Thursday's press conference while explaining the extent of Tevez's hamstring injury. With the Argentine sidelined for up to a month, the onus in attack rests solely on Mancini's judgment and astuteness in the transfer market.
But it's not just City's strikers who need to use the remaining fixtures, in particular, their FA Cup semi-final tie with Manchester United, as a platform to validate their worth at Eastlands and shed the accusation of being mediocre players with hefty price tags.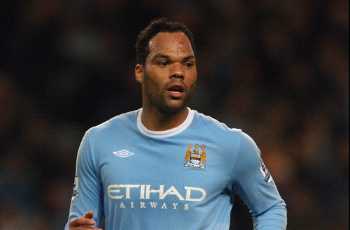 Joleon Lescott
Age: 28
Position: Defender

Signed from:
Everton
Fee: £22m, August 2009
The defender failed to cement a regular place in City's line-up in his debut season at Eastlands. Partly, this was down to Mancini's insistence on rotating his defense on a frequent basis, which meant the former Everton man struggled with consistency.
But this term, the England international has started to pick up regular outings since Kolo Toure's suspension, however, in his last three appearances, City have conceded six goals.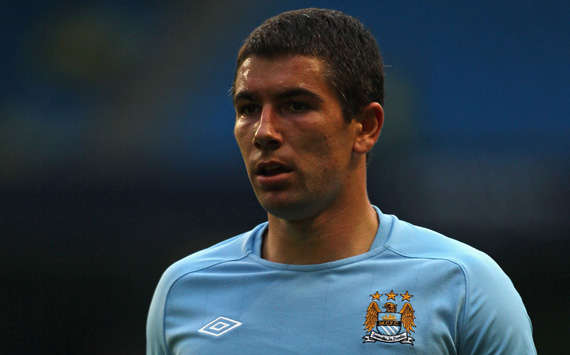 Aleksandar Kolarov

Age: 25
Position: Defender

Signed from: Lazio
Fee: £16m, July 2010

On occasions, the Serb has shown the ability required to maintain a regular spot in City's starting XI, however, consistency is what's letting him down.
Brought in from Lazio with the reputation of being a dead-ball specialist, Kolarov's left-footed deliveries have varied in quality but have ultimately lacked a constant threat.
At times this season, Kolarov's place in the side has been surrendered to Pablo Zabaleta, as the Argentine has put in a number of confident displays, despite playing out of position at left-back.
Mancini's urge to play Kolarov in an advantage position hints that the Italian's trust in his defensive side is not present and without his manager's confidence, the 25-year-old is in danger of becoming reduced to a squad figure.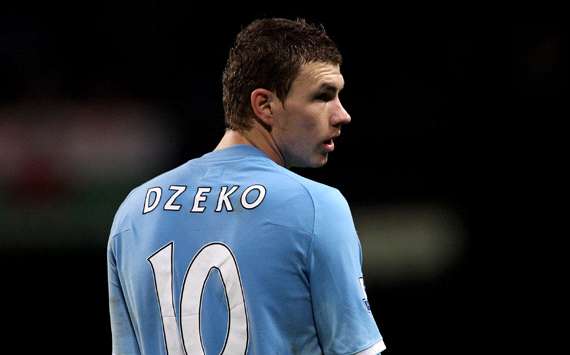 Edin Dzeko
Age: 25
Position: Striker

Signed from: Wolfsburg
Fee: £26m, January 2011
The Bosnian exhibited all the vital qualifications to fit in the Premier League at his former club Wolfsburg – strong, lethal in the air, and a keen eye for goal but his transition has been far from smooth.
At £27 million, Mancini would be forgiven for thinking Dzeko would fit seamlessly into the side and although the statistics are not kind to the 25-year-old, City's team selection has, at times, failed to compliment his style of play.
The recent use of Johnson on the right flank has starved City of crosses into the box, something which Dzeko thrived upon in Germany. The Bosnian also benefited from having a striker partner at Wolfsburg, Grafite provided ample support to link with but at Eastland's Mancini favors the use of two wingers either side of a lone forward.
As for the statistics, City have scored just three goals in the five Premier League games Dzeko's played, none of which have come from him, while his latest display against Liverpool, which oozed lethargy, saw the striker touch the ball just 50 times – the lowest of all the outfield players who completed 90 minutes.
In his last two games, Dzeko had a passing accuracy 61 per cent, again the lowest out of all his team-mates, contradicting his ability shown at Wolfsburg of bringing others into play.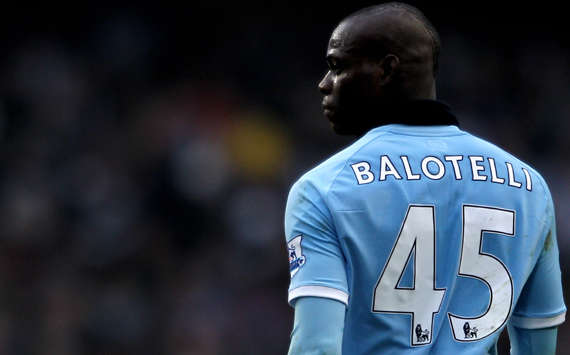 Mario Balotelli
Age: 20
Position: Striker

Signed from: Inter
Fee: £24m, August 2010

Blessed with natural talent as well as raw physical attributes, Balotelli, like many of his fellow team-mates have suggested, has the potential to become one of the world's leading strikers.
But what the Eastlands personnel always add onto that statement is the Italian's work rate and commitment is far from what it should be.
Being on the receiving end of eight yellow cards and two sendings off, a count which is higher than the nine goals he's scored this term, Balotelli's temperament has proved costly at times and Mancini seems unable to goad his problematic striker into curbing his rashness.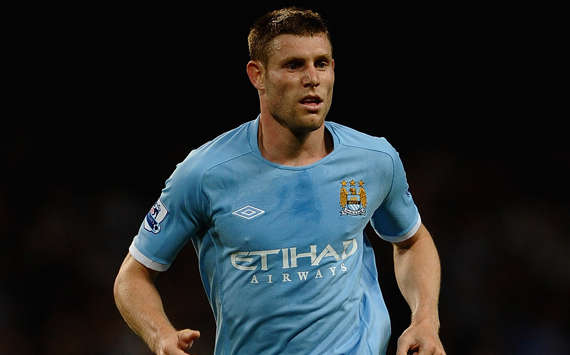 James Milner
Age: 25
Position: Midfield

Signed from: Aston Villa
Fee: £26m, August 2010

The shake of the head after being substituted sums up Milner's inaugural season at Eastlands. The midfielder has not been handed a consistent run in the side since the turn of the year and despite bringing energy to the team, Mancini has struggled to hand the former Aston Villa man playing time.
The source of Milner's omission could lie in his versatility. Mancini has the luxury of playing him in either his midfield trio, or in an advanced role on the wings, supporting the lone striker. But the 25-year-old has failed to hold down a place in either position and as a result, become a player caught up in the Italian's rotational system.
Follow Goal.com on

to get the latest soccer news directly. Check out Goal.com's

page; be part of the best soccer fan community in the world!