The search for perfection. It can be a dangerous mistress. So dangerous that when you wake up the next morning, you're tied to the train tracks in your birthday suit and you realize by way of a note placed next to you that she wasn't a mistress at all but more of a mister. Oh, and they've stolen your life savings (I guess the money doesn't matter given your current situation regarding the tracks).
In other words, not for everyone.
There are those though, that do attain such god-like stature and become as close to flawless as you can get. Megan Fox, for example. Pretty close to perfect. Aided by cosmetic enhancements, the young 'actress' is a heavenly beauty. A 1988 Ferrari Testarossa. Perfection in automotive form. Built in Italy for the likes of Bill Gates and Ralph Lauren, the Testarossa cannot be topped. 'Achtung Baby' by U2. Arguably the best rock and roll album of the last 20 years. The lyrical and musical summit of my generation.
Then we have Manchester United. 17 games away from equaling Arsenal's heroic feat of 2004, the Red Devils are constantly reminded with each passing match of how much closer they are to their very own (shared) place in the record books. They are also one step closer to disaster.
Now, I'm confident that Fergie and the boys are as you read this not entirely concerned about their record and more worried about the their point total, so congrats on that. I just know that at some point it could be their undoing. Undoing in the sense that one defeat will lead to another and another and another. That whole snowball thing. Really screws your head up. You know what I mean.
Up this week? The trickiest of the tricky, Birmingham City. Let us begin.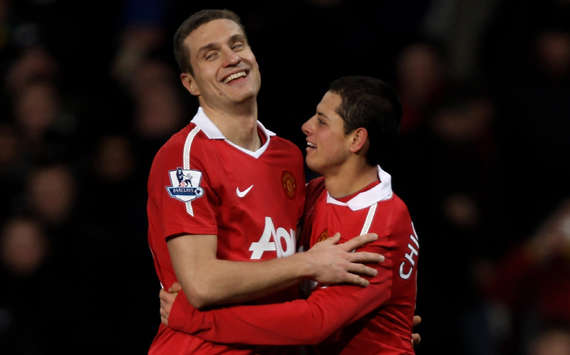 Vidic & Hernandez | Hold me, ever so gently.


The Bacon (as in Bringing It Home)

Manchester United vs. Birmingham
(Old Trafford, January 22nd, 10:00 a.m. ET, Fox Soccer Channel)
Another classic battle between two of the foremost Scotsman on the planet. Wooo boy, I'm excited. If I am Alex McLeish, I'm probably not as thrilled.
Typically dominant at Old Trafford, Manchester United have only surrendered seven goals all season at the Theater in 11 matches. Pretty good return when you consider how porous they've been on the road. Birmingham don't exactly light it up on the road either, having only netted 11 times. One win out of 10 serves as further proof.
So why did I even pick this one as the top match? Surely there is more to offer than the inaudible mutterings that we'll hear from both managers after the match. Unfortunately, this weekend is a bit dry and you have to go with the hottest team. What's hotter than an unblemished record after the new year? Ms. Fox aside, of course…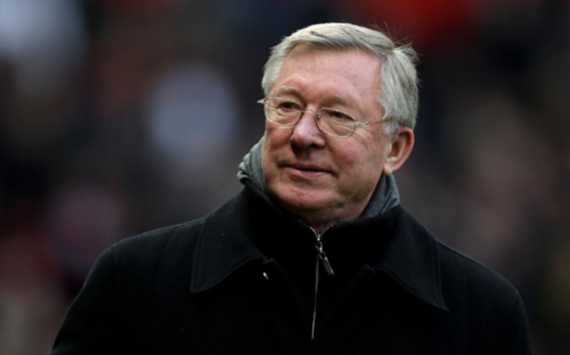 Sir Alex | I want that outfit.
As they tend to do, United have begun to heat up after the holiday period and have won six of their last eight. The other two being draws (no duh) and coincidentally, one of them was against this very same Brum side and the match wasn't even a month ago.
If you remember correctly, that little nudge Lee Bowyer was there to tap in a late equalizer that drew the ire of Sir Alex as not only was he offside but the ball was handled en route to his position at the far post. This is the fashion that United have been dealt draws for most of this season and now on their home turf, beating a vastly inferior squad of Midlanders is a must.
What's that you say? They have David Bentley now! So much class! So much hair gel! I'll admit, that if McLeish can get Bentley playing and producing, it's a shrewd little pick up for the club, but I find it hard to believe he'll make much of an impact in this one, that is when you consider his recent performances, of which there have been none.
Birmingham can be tricky and if in the mood can pop forward and be a bother. Unfortunately, their game has dipped quite a bit this term and they have struggled to find an identity in their second season in the top flight. I'm not saying it's going to be easy, but I'd be very surprised if United's undefeated run ended on Saturday.
TFE Prediction:
Cagey first half. Open second stanza with Wayne Rooney finally doing something. His contributions are there, the goals are not. They be comin', you watch. 3-1 United.
Aston Villa vs. Manchester City
(Villa Park, January 22nd, 12:30 p.m. ET, Fox Soccer Channel)

Well this is awkward. Imagine beating up a classmate and embarrassing them so badly in front of the whole school and then a few weeks later you get invited to their house for a big party. That's kinda what's happening here. Kinda.
If we think back to the last time these clubs met, we not only have a 4-0 victory by Manchester City, but also one of the poorest displays of top flight football this guy has seen in a dog's age by Aston Villa.
Thank heavens for Darren Bent! Villa's savior!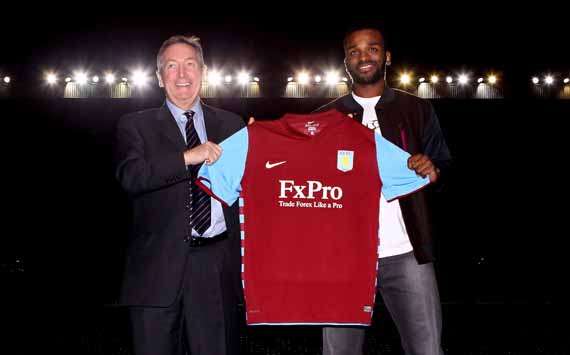 Houllier & Bent | Are they in the Thunderdome?
Let's face it, Aston Villa have been awful this season and the £24 million man isn't the fix they need. He's a very expensive band aid. Frankly, I'm not sure what their deal is. One of the most promising teams a few years back, they've been sliding every so slightly since then. Martin O'Neill's departure just really screwed things up and this season is all but lost.
Luckily for them, there are teams in the Prem who are considerably worse and despite being so close to the drop zone, they shouldn't go down this year, effectively saving their buns in the long run. Would be a quick trip for Bent, that's for sure. I guarantee if they got relegated, Harry Redknapp would at least call to check on his availability this summer.
Their opponents are quite the opposite. Clicking on all cylinders lately, Manchester City may have finally found out how to play together. Carlos Tevez is the hottest player in ze world right now and he'll most likely do a number on the Villains defense.
TFE Prediction:
City march back to Manchester emphatic 3-0 winners.

Bolton vs. Chelsea
(Reebok Stadium, January 24th, 3:00 p.m. ET, ESPN2/ESPN3.com)
Probably the best match of the weekend, this one should be a real interesting affair. Bolton are one of the most improved sides of the year and have been stealing points left and right. Chelsea were the tops of the league when the season started and now are more of an afterthought than anything else.
According to Petr Cech though, the title race is between Manchester United and his mighty Blues. Maybe he hasn't checked the table lately…
I have a good feeling about Bolton in this one. If Gary Cahill isn't wearing red by Monday they could be in good shape. Chelsea have been as underwhelming as you can get lately and could be ripe for a little Lancashire butt kicking.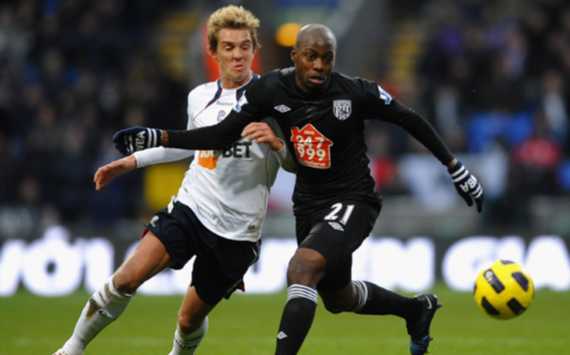 Stewie Holden | Looking gooooooood.


With Chelsea set to be without a few of their top names, John Terry being one, they could be left exposed with Bolton set to pounce as they run a pretty solid counter. Definitely a top quality Monday match.

TFE Prediction:
I'm going Bolton win. Not sure why, but inspiration hits me sometimes...even if it's like a dodgeball to the face. 2-1 Wanderers.
The Toast (as in Of The EPL)Guus Hiddink, I forget who he manages these days:
The cheeky Dutch gaffer has taken a little jab at the team he used to run saying that the recently highlighted Blues have dropped off this season. No kidding, Potato.

Rafael van der Vaart, Tottenham:
Talk about your love affair of all love affairs! Since joining Spurs, VDV has been the man. Like Sylvester Stallone in Rocky III the man. Like Sylvester Stallone in Judge Dredd, the man. Even Sylvester Stallone in Over The Top, the man. Doesn't get much manlier than that. He's recently stated that the Premier League is the best league in the world, further adding to the premfacery of premfacers everywhere. I'm kind of in that barrel, but I'm not dumb enough to openly say it. I'll leave that to Andy Gray.

Patrice Evra, Manchester United:
Apparently the little French fullback wants out of Old Trafford at the end of the season to go play at Real Madrid. They'll certainly take him. Always been a respectable guy on the field, for the most part, and is doing it the right. The Ronaldo way. He'll most likely get his wish, with Sir Alex wishing for Sergio Ramos in some kind of deal. He'd be a terror in the EPL and I'd empty my purse for him. Yeah, definitely on the mancrush list.
Leicester Update
Well, we bowed out of the FA Cup at the hands of Manchester City but I couldn't be prouder of our performance in the two-legged tie. If they can play the way they did against a team like City, imagine what they can do against some of the lower EPL sides with some EPL money. Very excited to see how the season ends for my Foxes.
Philadelphia Union Update
In what is arguably the biggest signing of their brief existence, the Union snapped up Colombian goalie Faryd Mondragon on a free. A veteran of such teams as Galatasaray and Metz, the powerful keeper should be huge for a Union side desperate for stability between the sticks. I look forward to seeing him in action.
And Finally...The Black Pudding of the WeekRyan Giggs, Manchester United:
Look up professional in the dictionary, this is who you should see. Ryan Giggs. Could you imagine if every big name athlete acted the way he did? The NFL would be a league of choir boys, shaking hands after every tackle. Maybe less fun, but with the rules their implementing, it's already quite boring. Anywho, Giggs is coming back to Old Trafford for yet another season and given his recent performances in red, why the heck not. I'll say this, the memory of his bearded chest skipping down the sideline at Highbury in '99 will stay with me forever. Take that how you will.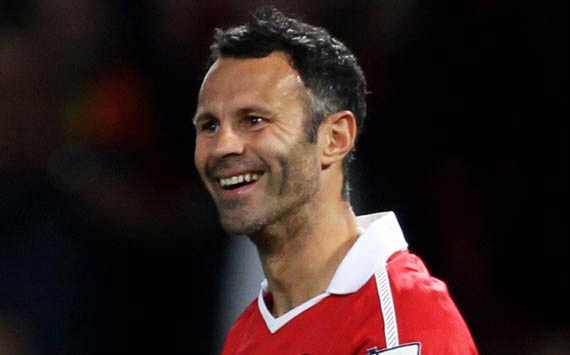 Ryan Giggs | Puts Jean Reno to shame.
Shane Evans is Deputy Editor of Goal.com. His feature, "The Full English" appears every Friday morning. Contact Shane at shane.evans@goal.com with questions, comments and concerns, follow him on Twitter at https://twitter.com/shanEvans or join the TFE/FCS Facebook fan page!

For more news on England, visit Goal.com's England section!