Alan Pardew will be a relieved man this morning. Yesterday he watched as his adopted Newcastle United side overcame a lacklustre Liverpool, knowing that if there were any slip ups he would share a hefty dose of the venom currently spewing towards the so-called 'Cockney Mafia' in the St James' boardroom.
Getting off to a winning start was important for Pardew, mainly because most fans view his appointment with scepticism. As one fan said to me before the game, Pardew will have to win 10 games on the bounce to convince Newcastle supporters otherwise. The truth is that all of the qualities that got Newcastle over the line yesterday; togetherness, fighting spirit, defending as a unit – these have been instilled by his predecessor Chris Hughton.
It also helped that the crowd gave their team tremendous backing. The noise generated was deafening and Pardew admitted this meant he had "difficulty getting my message across". And what was this message? The former Southampton boss explained in his post-match press conference that his tactical approach had been to play to Carroll's strengths, or in other words, he wanted his team to hoof it long to the big guy up front.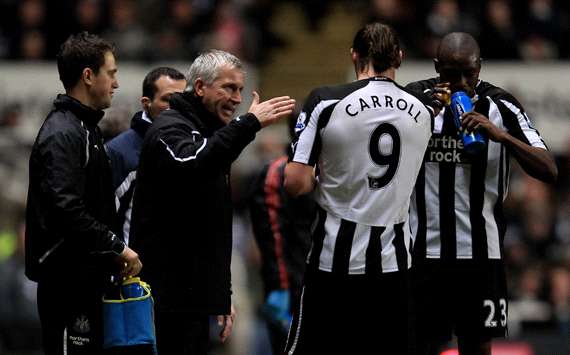 Above Par start | New Toon boss gets off to winning ways against Liverpool
If this is the direction Pardew is planning on taking the team, don't be surprised if his welcome is short lived. The victory over Liverpool has earned him a stay of execution, but fans won't be singing "Pardew is a Geordie" or choruses of "Happy Birthday" (Hughton turned 52 yesterday) for the incumbent any time soon.
Pardew talked about the need to be an "effective" side in his post-match press conference. That kind of language would be music to the ears of Sam Allardyce, and his departure was barely mourned when his 18 month Newcastle tenure came to a Mike Ashley inspired end.

Take me home...
Roy Hodgson must be wondering what happened to his side in the second half. Having gone a goal down to the hosts, his side responded well, constructing a flowing passing move at the end of the first half that culminating in an embarrassing dive by Maxi Rodriguez just inside the Newcastle penalty area. His side then capitalised on a lax piece of defending early in the second half, with Dirk Kuyt profiting to level the score for the visitors.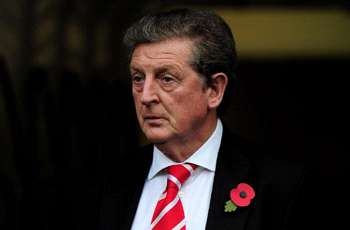 This should have signalled a tidal wave of pressure from Liverpool, but if anything they retreated into their shell. Even when they did create chances it was if they didn't want them, Paul Konchesky lofted a lovely ball over the top of a sleeping Newcastle backline to set up Fernando Torres for a one-on-one with Tim Krul and the Spaniard's shot lacked any kind of conviction. This tension was mirrored in the travelling support. The Liverpool fans barely seemed to get excited once they'd equalised, it was as if they knew what was coming.
Yet there's absolutely no precedent for this apprehension. Liverpool have beaten Newcastle more times in league history than any other team (71 times), and before yesterday's game, Newcastle had only won 4 of the last 30 Premier League fixtures against Liverpool. In the corresponding fixture in the 2008/09 season (the last time Liverpool travelled to St James'), the visitors trounced Newcastle securing a 5-1 victory.
Hodgson pointed to school boy defending in his analysis of his side's defeat, and while this is true it's also fair to say that the reason his defenders were under this pressure was because his attacking unit completely failed to seize the momentum in the second half and build upon their early equaliser. It's not just that Liverpool rely on Gerrard and Torres for goals, it's that they lack the players with the heart to stand up and be counted. This is particularly evident on the road.
This was a game which was decided by players with the greatest desire to get the result. The scorers were all players who typify this approach; Nolan, Kuyt, Barton, Carroll. For all the silk the likes of Maxi and Meireles provide, it was the determined Kuyt who popped up with the equaliser for Liverpool.
To be fair to Hodgson, part of the problem is due to the squad he inherited. But if he can't find a way to start grinding out results away from Anfield with the players he has at his disposal, he may find he isn't afforded the luxury of assembling a side that is capable of churning out results. As Alan Pardew said to the media after the match, football can be a very cruel game.

For more news on England, visit Goal.com's England section and join Goal.com USA's Facebook fan page!