"We're only disappointed in ourselves"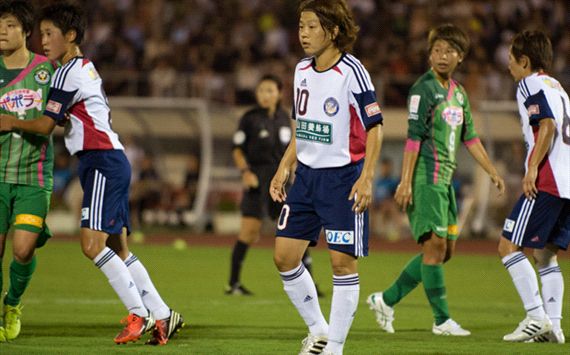 It's been 10 days since the Nadeshiko League Cup final. It was a huge event, but with the league resuming so quickly I haven't had time to be sentimental about it. Life is back to normal; even in the locker room after the match and on the bus home we spent more time talking about our next match than about our loss.

Of course it's disappointing that we couldn't succeed in our challenge to be Japan's number one team. But that disappointment will motivate me, and it was a final match that showed us what we still have to accomplish.

Our goal as a club before the season started was to win a title. After the match I didn't just feel disappointed, but I also felt very apologetic. I've mentioned it before in this column, but Yunogo Belle has received a lot of local support since before women's football became popular.

This tournament was a great chance for us to share a championship with our fans, so it's really disappointing that we couldn't get it done. When I looked up to the stands after the match ended I truly felt how many people were supporting us. I wanted to raise the cup for them.

Usually there's more energy in a tournament final, but strangely it felt like business as usual. After the game, a lot of reporters suggested that we played better than the 1-3 scoreline indicated. From my perspective we've played very well in recent matches so it was natural for us to play that well in the final. It's not because of me, either, but because of our efforts as a team.

I've always thought that feeling disappointed after a game happens not because of what our opponents did, but because of what we did as a team. Watching INAC Kobe's players receive their medals after the match, I felt happy for them, but I also felt a desire to challenge for the title again.
With eight matches left, we're aiming for the title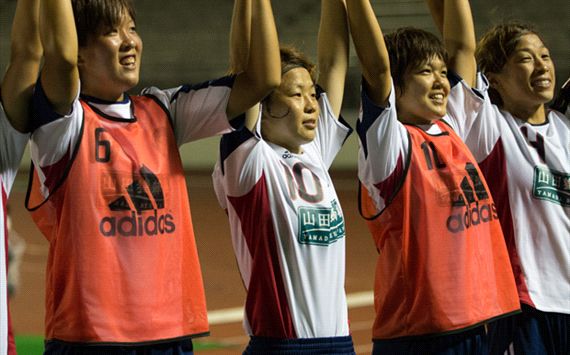 In our return to league play, we won 2-0 against Iga FC. We rose one spot to fourth place and are only five points behind second-place NTV Beleza. We've only got a few matches left but until the end of the season we have to ignore where the other clubs are in the standings and focus on what we have to do.

We weren't blessed with many points in the opening stages of the league, but the team's improved as the season has progressed. To put it concretely, we were a team that until now played a lot of short counters, but lately we've gotten better at playing with a slow buildup and attacking from the side. The image we have for our strategy is showing up more and more on the pitch, and we're reacting well.

As a team, when you score goals and win games defending becomes an issue in and of itself. The more games we play, the more we are able to adjust the finer details of our game, and if we can continue to defend persistently we'll continue to win games. It's too soon to say where we'll finish the season, but we're going to play to win our last eight games. I hope it'll lead to the greatest result possible for Yunogo Belle.