It's a familiar route.
Thomas Vermaelen
became the eighth
Arsenal
player to move to
Barcelona
during the
Arsene Wenger
era when he was transferred to the Catalan club late last week.
The Belgium center half arrives to provide much-needed cover in central defense, the Blaugrana's problem position in the last few seasons, but first he will have to recover from a hamstring injury he picked up at the World Cup.
The 28-year-old follows Marc Overmars, Emmanuel Petit, Giovanni van Bronckhorst, Thierry Henry, Aliaksandr Hleb, Cesc Fabregas and Alex Song, who have all swapped north London for the Catalan capital over the past 14 years.
Here, Goal takes a look at how all the others fared after moving from Arsenal to Barca...
MARC OVERMARS -

WINGER -

£25M in 2000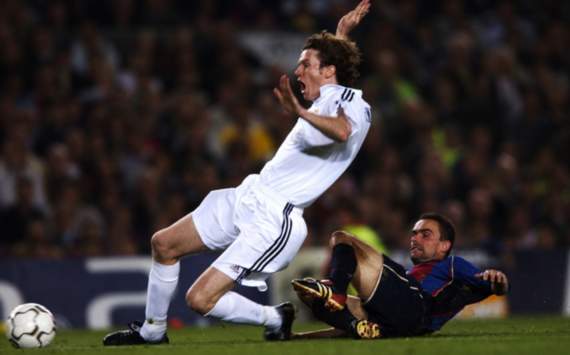 Marc Overmars became the most expensive player in Dutch football history when he moved from Arsenal to Barcelona for a fee of around 25 million pounds in the summer of 2000.
However, the winger's four seasons at Camp Nou were interrupted by injury and he was unable to replicate the form that had seen him terrorise defenses in the Premier League.
Overmars made 141 appearances for the Catalan club and scored 19 goals, but fitness problems affected his form and he eventually retired without winning a trophy for the Blaugrana in 2004.
The former Netherlands winger briefly came out of retirement to play for first club Go Ahead Eagles in 2008-09.
Verdict: Miss
EMMANUEL PETIT - MIDFIELDER - £6.9M in 2000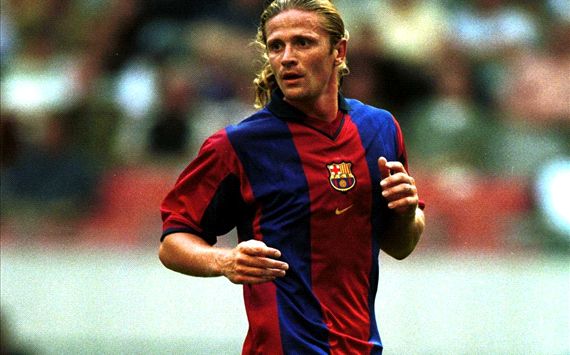 Emmanuel Petit formed a formidable central midfield partnership with fellow Frenchman Patrick Vieira at Arsenal and moved to Barcelona at the same time as Overmars following three successful seasons in the Premier League.
However, the World Cup winner found his favored role occupied by club captain Pep Guardiola and was sometimes used in defense by Llorenc Serra Ferrer, revealing in his autobiography that the then Barca boss had no idea what his best position was.
Troubled by niggling injuries and struggling to hold down a first-team spot, Petit was never able to settle at Camp Nou and returned to the Premier League with Chelsea the following season.
In total, he made 38 appearances for Barca and scored just one goal.
Verdict: Miss
GIOVANNI VAN BRONCKHORST - FULL-BACK - £1.6M in 2004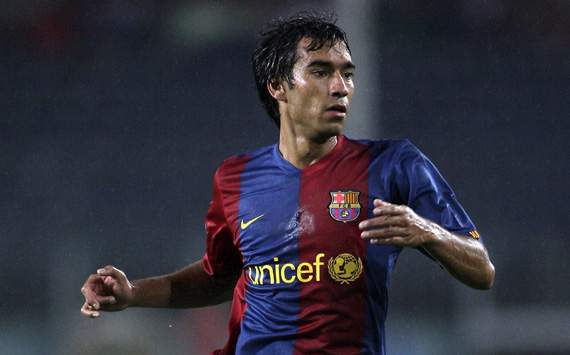 While Emmanuel Petit was converted from a left back to a midfielder at Arsenal, Giovanni van Bronckhorst (who was signed by Arsene Wenger to replace the Frenchman in 2001) took the opposite route.
Brought in initially on loan by compatriot Frank Rijkaard in 2004, Van Bronckhorst reverted to a left back role at Barca and was a hit in the position, proving a steady performer in the side that won two Liga titles, as well as the Champions League, in 2005-06.
In total, the Dutchman spent four seasons at Camp Nou, winning five trophies - and he cost the club just £1.6m.
Van Bronckhorst scored seven times in 153 appearances for the Catalan club before moving to Feyenoord in 2007.
Verdict: Hit
THIERRY HENRY - STRIKER - £19.2M in 2007
Thierry Henry could have moved to Barcelona in the summer of 2006 but chose to stay in north London instead after Arsenal lost the Champions League final to the Catalan club in Paris.

The Frenchman's next season was an injury-interrupted campaign, however, and he eventually moved to Camp Nou in the summer of 2007 for a fee of £19.2m.

Initially disappointing as Frank Rijkaard's flailing side ended up without a trophy in 2007-08, Henry was a big hit in Pep Guardiola's treble-winning team the following season, hitting 26 goals in 42 games.

The next campaign proved complicated due to the emergence of Pedro and the arrival of Zlatan Ibrahimovic from Inter, but Henry still played his part as Barca added another Liga title and three more titles.

After 121 games and 49 goals for the Catalan club, Henry joined the New York Red Bulls in 2010.

Verdict: Hit
A

ALIAKSANDR HLEB - MIDFIELDER - £13.6M in 2008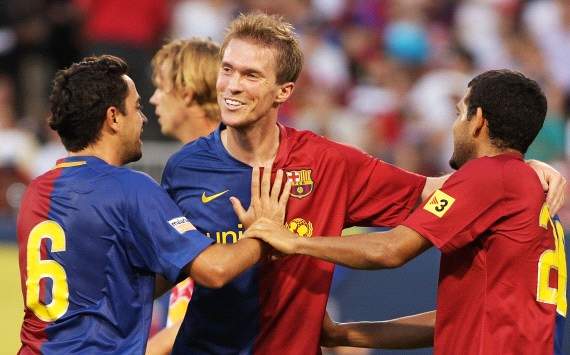 Aliaksandr Hleb joined Barcelona ahead of the most successful season in the club's history when he moved from Arsenal for a fee of £12m rising to £13.6m in the summer of 2008.
But the attacking midfielder was little more than a bit-part player under Pep Guardiola, never settling at Camp Nou and restricted mainly to brief substitute appearances for the
Blaugrana
.
Hleb featured in the Copa del Rey final as Barca beat Athletic Bilbao, but didn't play in the Champions League final as the Catalans defeated Manchester United.
After making just 36 appearances for Barca, the Belarus midfielder spent the following season on loan at Stuttgart before spells at Birmingham, Wolfsburg, Krylia Sovetov in Russia and BATE Borisov in his homeland. He is now at Konyaspor in Turkey.
Verdict: Miss
CESC FABREGAS - MIDFIELDER - £23.2M in 2011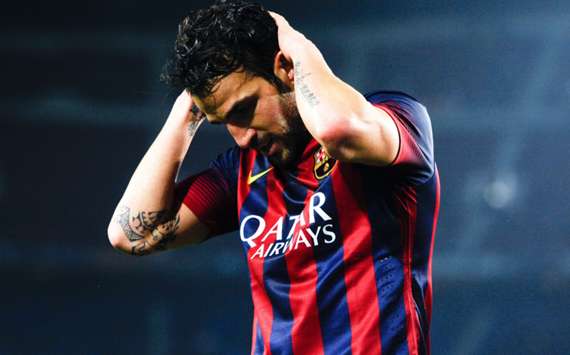 When Cesc Fabregas left Barcelona for free as a promising 16-year-old in 2004, it was because he thought he would never be good enough to turn out for his local club.
But Fabregas was a huge hit in north London and returned to Camp Nou as a World Cup winner and European champion in the summer of 2011.
It seemed like a partnership made in heaven and early signs were promising as he linked up brilliantly with Lionel Messi, just as the two had done in the club's youth teams.
In his three seasons at Camp Nou, however, Fabregas never really made any position his own and was even targeted at times by the club's fans for his poor performances and an apparent lack of commitment.
Fabregas failed to live up to expectations and few tears were shed as the midfielder moved to Chelsea earlier this summer after scoring 42 goals and assisting 48 in his 151 games at Barca, where he won six trophies between 2011 and 2014. Despite his decent numbers, he was never quite the success everyone had hoped when he returned as a long-lost son in 2011.
Verdict: Miss
A

ALEX SONG - MIDFIELDER - £15M in 2012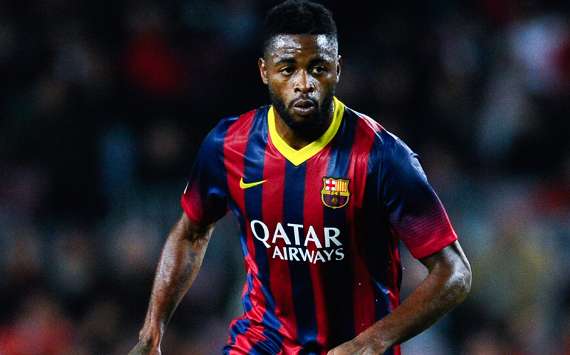 Bought by former coach Tito Vilanova in 2012 as a player who would supposedly cover both midfield and defence, Barca's move for Alex Song always looked like a strange signing.
And so it proved, as the Cameroonian struggled to adapt in midfield when called upon and proved that he is no center half after he was used unsuccessfully in the role during a defensive crisis in 2012-13.
Back in midfield in 2013-14, his inclusion in the side at Rayo Vallecano contributed to Barca losing the possession battle for the first time in 317 games and all of the Catalans' poorest performances seemed to come when he was in the team - perhaps most notably of all the damaging defeat at Real Sociedad in February as Barca's Liga hopes began to deteriorate after they had led the competition for so long.
Song is not part of Luis Enrique's plans for the coming campaign but is yet to find a new club and his latest faux-pas was to injure goalkeeper Marc-Andre ter Stegen in training this week. After 65 appearances for Barca, it's time for him to move on.
Verdict: Miss
---------------
Follow Ben Hayward on