Borussia Dortmund
CEO Hans-Joachim Watzke has vented his fury at
Bayern Munich
for discussing the future of Marco Reus in public.
Bayern chief Karl-Heinz Rummenigge has commented on the winger's contract in particular in recent weeks
and hinted that Bayern are taking their time about making a move for the Germany international earlier this month
.
MORE: Biggest summer transfers | Soccer's beautiful fans | WAGs
Subsequently, Rummenigge claimed that Reus will have a 25 million euro release clause should the club make a move in 2015, compared to the €35 million clause he has this summer.
Dortmund has understandably reacted with annoyance that the club's star player is being repeatedly touted by the Bundesliga champion.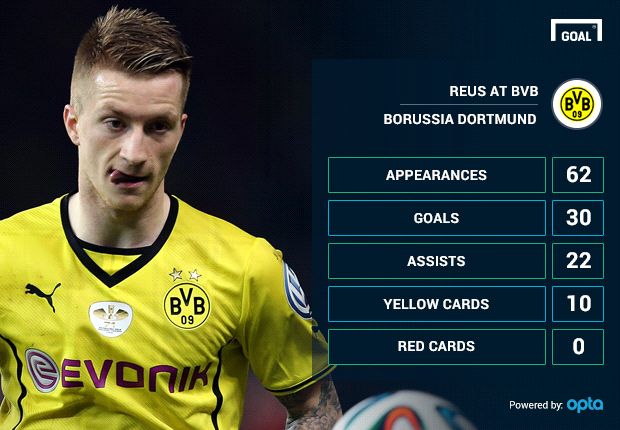 Bayern has poached Mario Gotze and Robert Lewandowski off the club in the past two summers, and Watzke criticized the Bavarians for their transfer talk.
"Borussia Dortmund must note with a certain annoyance that Karl-Heinz Rummenigge is currently bad-mouthing BVB's internal affairs through the media in the three-day rhythm," the BVB chief said in a statement on the club's website. "We are sure that, for every football fan, it is obvious what the intention is behind such statements.
"We assume that Karl-Heinz Rummenigge accepts that he is further damaging the already tense relationship between Borussia Dortmund and Bayern Munich. We will continue as we always have, of course, by never giving out our views on contract details of our players publicly."