More than perhaps any other country in the world, the music of the Argentine football stadium is the raucous music of the street.
The Argentina national team provides an outlet for national unity which is reflected in the chorus which booms out from the terraces when Lionel Messi and the Albiceleste take to the field. Chants are often spontaneous, appearing in the heat of the game in praise of a certain individual, but there are old favorites as well.
Rivals such as England and Brazil are in the firing line rather often when Argentina is in full flow. A century of fierce rivalry with the English is borne out in song and a new chapter in terrace folklore emerged after the infamous 'Hand of God' goal scored by Diego Maradona in 1986.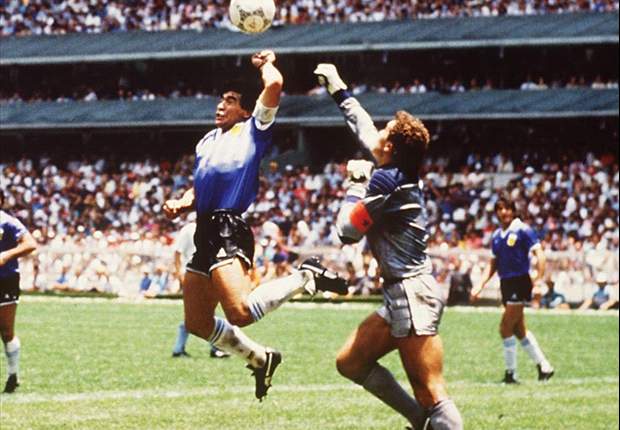 Hand of God | Maradona's first goal versus England at 1986 World Cup
The Brazilians, and more specifically Pele, are cheekily treated to their own ditty with hardy Argentina fans inclined to proclaim: "Maradona is bigger, much bigger than Pele."
The Albiceleste also give fans a chance to be positively nationalistic and indulge in one of the most vibrant, lively supporter cultures around.
When Messi finds his scoring boots and the nation is on its way to victory, watch the whole stadium rip off their shirts as one and whirl them feverishly over the heads. The chorus will make the hairs of your arms stand up, as for once Argentina join in unison: "Ole ole ole, ole ole ole ola, ole ole ole, I love you more with every day, I am Argentina, it is just a feeling, that I cannot stop."
This is how Argentina supporters share their football experience. Now it's your turn to select your favourite music for 2014 FIFA World Cup Brazil™ with Hyundai's Pin Your Fan Park. Create your own Fan Park by sharing live footage of you enjoying the 2014 FIFA World Cup Brazil™. Post your supporting message, upload photos and videos and make football playlists at
worldcup.hyundai.com