DEFENSE


Who Was Good


Argentina got beat twice on the two efficient German goals, but for much of the match, they were pretty solid. Pointed out as a possible weakness in the side by the Germans, Martin Demichelis had a decent match in the middle and marshalled his team well infront of goal. The same can be said for his center back partner Nicolas Burdisso who for the most part contained the Germans well...until late on, of course.
Gabby Heinze played a decent match, too, but didn't really do enough (anything) going forward.
Who Was Poor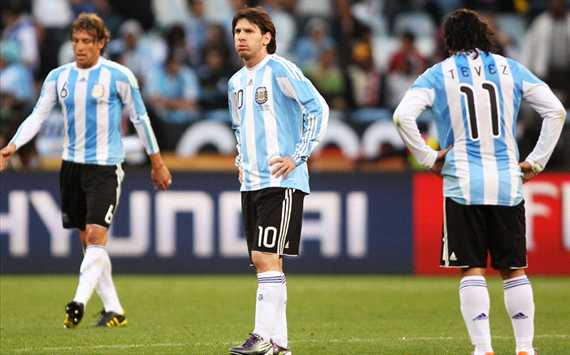 It was a rough day for fullback Nicolas Otamendi who was swiftly beaten by Thomas Muller on the Germans' first goal and then committed several cheeky fouls early on that caused him to pull back on the match. His contributions going forward really weren't there either.
All the back four looked worryingly slow on the day, which is part of the reason why they were cut up so badly.
MIDFIELD


Who Was Good


On the right, Angel Di Maria was the most dangerous Argentinian midfielder as he was on the ball quite often and was able to spread the Germans on numerous occasions. Cutting in on his left, he was continually dangerous and was one of Diego Maradona's only really threats to score.
As usual, Javier Mascherano was steady in the middle making two quality tackles for every one poor one. He could have done much more to pressure the Germans, especially when they broke on his side in the second half.
Javier Pastore came on in the second half for Otamendi and looked strong, but couldn't get his team going as they were playing from behind.
Who Was Poor


Lionel Messi. Has to go down as one of the flops of the tournament, despite Argentina playing well up to this point. No goals and very little created, Messi looked frustrated and disillusioned by what was going on. Never really got into the match and will be glad to get back to club football this summer, as that is the forum in which he shines.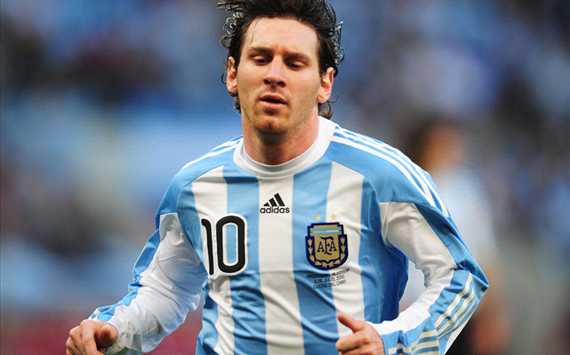 Liverpool winger Maxi Rodriguez joined Messi in the ranks of the 'we didn't do anything' bunch as the 29-year-old didn't get into the match as much as he hoped he would. Don't expect him to be back by the time the next World Cup rolls around.
The coaches son-in-law, Sergio Aguero was also sent on but by that point Argentina were already down 3-0 and he barely saw the ball.
FORWARDS


Who Was Good


You can't really fault the effort Carlos Tevez exhibited in this match. Dogged in his pursuit, he rarely let up for a minute to catch his breath. Unfortunately, all the hard work didn't result in much in the shape of chances or even shots on goal. He shouldn't be disappointed with his performance in this match or the tournament.
Who Was Poor


Gonzalo Higuain was tasked with playing the poacher's role for Maradona and didn't really get much accomplished. Had moments of brightness but floated in and out of the game and maybe should have been replaced by someone like Diego Milito.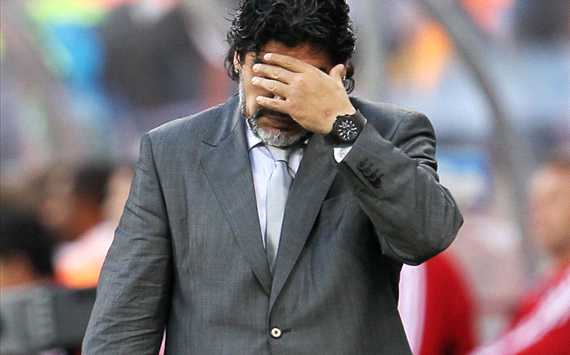 The 2010 World Cup is finally upon us, so keep up to date with all the news at Goal.com's World Cup homepage and join Goal.com USA's Facebook fan page!