When former FA chief executive Brian Barwick introduced Fabio Capello as England's new manager to the assembled London media in December 2007, he hailed the ex-Milan, Juventus and Real Madrid boss as a "Winner with a capital 'W'"
Following the disastrous failure to qualify for Euro 2008 under Steve McClaren, the hopes and expectations of the public were lifted with the appointment of arguably the most successful club coach of a generation.
And why shouldn't the English population have been optimistic of a great World Cup campaign? In 16 years shared between Roma, Juventus, and two spells at both Milan and Real Madrid, Capello had won nine league titles. The Three Lions romped through qualification for South Africa, with eight straight victories and 27 points out of 30 – World Cup success was the next logical step, right?
But the typical quadrennial proclamations by the mainstream media that "this is England's year" displayed complete ignorance to Capello's major weaknesses as a coach: cup competitions and knockout football.
Completely overlooked was the fact that, despite all his league triumphs, Capello had won just one 'cup' in 15 years – the Supercoppa Italiana, the Calcio equivalent of the worthless Charity Shield.
He may have reached three successive Champions League finals between 1993-95, winning one with a legendary 4-0 thrashing of Johan Cruyff's Barcelona 'Dream Team', but that was a long, long time ago in the kingdom of Far, Far Away. It is also questionable just how important he was in these journeys considering the fact he was continuing predecessor Arrigo Sacchi's creation and boasted so many world class players provided to him by Silvio Berlusconi's checkbook. Even in Athens in 1994, it was Capello's nemesis Dejan Savicevic – disliked by the Italian for his individuality – who really made the difference.
And herein lies a reason why, since 1995, Capello's cup record has been so disappointing. Once he managed to stamp his print on post-Sacchi Milan and his future clubs, it soon became clear that the former Italy international championed a brand of football suited to winning leagues and not cups.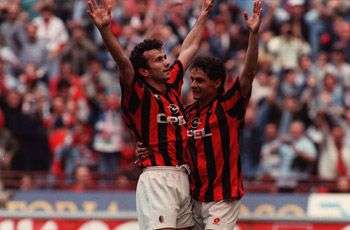 Capello generally distrusted skillful, expressive and individual fantasistas like Savicevic, Roberto Baggio and even Ronaldo – stars who make the difference in one-off matches – preferring workers, physical machines and a pragmatic, efficient system of bullying the opposition.
This works during a long, arduous 38-game domestic season where 'survival of the fittest' and the grueling ability to grind out wins and draws, and struggle come rain or shine, is decisive. But in knockouts you need something extra, something special, and less workmanlike, and this is something Capello has never quite grasped.
Since 1995, Capello's record in the Champions League has been very poor. He has never once progressed further than the quarter finals, and almost all of his teams have been panned by the critics for the way they limped out of the competition. Juventus were like a damp squib when they lost in the last eight to Liverpool and Arsenal in 2005 and 2006 respectively, Real Madrid failed in the last 16 a season later, while Roma never even managed to make it to the CL knockouts during his five years at the Stadio Olimpico.
The stats that tell us Capello was never going to be England's miracle man
:
| | |
| --- | --- |
| 1 | Number of 'cups' won by Capello in last 15 years |
| 0 | Number of national cups won by Capello in managerial career |
| 0 | Number of times Capello reached CL semis since 1995 |
| 0 | Number of times England won World Cup or Euros since 1966 |
| 1 | Number of times England reached World Cup semis since 1966 |
| 0 | Percentage chance of Capello's England winning World Cup |
It was only natural that these cup disappointments would continue during the 2010 World Cup this summer.
This became even more likely when Capello made the most catastrophic decision of his reign as England manager, as he opted to scrap the 4-2-3-1 system that had served him so well in qualifying, to a bog-standard 4-4-2 that has consistently failed The Three Lions for 40 years now.
Without going into too much detailed tactical discussion, it is simply too easy for a top team to dominate and play through a technically underprivileged England side using 4-4-2. Never was this more evident than during the 4-1 thumping by Germany yesterday afternoon. The outstanding player on the pitch, Mesut Oezil, continually found space between the two flat lines of four and caused havoc throughout. England also couldn't cope with the devastatingly rapid counter-attacks, from which Thomas Mueller's second half double arrived, but had Capello utilized two holding midfielders (in a 4-2-3-1) there would have been far more protection. For pedestrian center backs John Terry and Matthew Upson, in particular.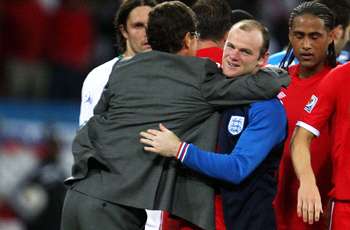 Offensively, England are too predictable in a 4-4-2. Steven Gerrard and Frank Lampard are incompatible in this system, while World Cup flop Wayne Rooney is also not at his best in a rigid formation. The 4-2-3-1 suited these players, and also gave the opposition something to think about. It remains a huge mystery why Capello ditched it.
The conclusion of this piece isn't, as was the case with Italy and Marcello Lippi, that England's World Cup disaster is purely down to the coach.
It is a well known fact that technically and tactically England are not good enough to win the World Cup, and that the English press build up laughably unrealistic expectations before every tournament, but Capello certainly made it impossible for them to punch above their weight.
The 64-year-old was never going to be the miracle man to take a consistently failing nation to World Cup glory, and the FA, media and sections of the public who bought that notion never truly understood not only their own team's shortcomings but also Capello's.
The 2010 World Cup is finally here, so keep up to date with all the news at Goal.com's World Cup homepage and join Goal.com USA's Facebook fan page!