Two matches down and everything to play for now. Every team knows what they need to do going into the final game and it will inspire some creative and wide open play.
Going into the tournament there wasn't a consensus "Group of Death," although many pegged Brazil's and Portugal's Group G as such. But, at this stage, I think everyone can agree that the United States sits firmly in the "Group of Life."
All four teams go into the final match with an opportunity to advance to the knockout stage, and conversely all four teams face potential tournament elimination.
It sets up an intriguing final two matches, and the U.S. will surely carry over its momentum from what can only be considered two positive results. There are good ties and there are bad ties, and the U.S. results are undoubtedly the former.
We showed fantastic character in clawing our way back in both matches and that should only serve to bolster our confidence against Algeria. Landon Donovan stepped up when the team needed him most and showed why he is the best American player ever. I spoke with him yesterday and the team is buzzing with excitement heading into the Algeria match. And why shouldn't they be?
A win-and-you're-in scenario is as good as it gets and, as Landon said, "If we can't beat Algeria, we don't deserve to be in the World Cup."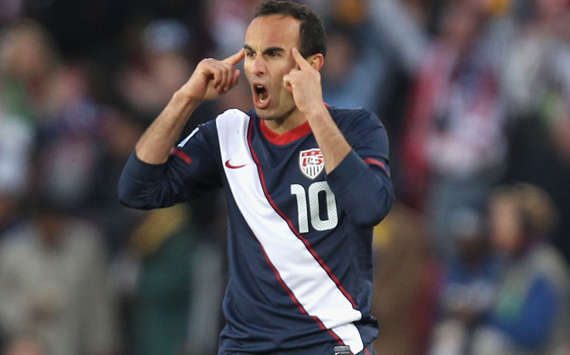 But we need to buck this alarming trend of conceding early goals. I was stunned to hear that the U.S. has only had one shutout in the World Cup finals since beating England in 1950, and that result came in a 2-0 win over Mexico in 2002.
That's worth repeating: We have only shut out one team in the World Cup in 60 years! In reality that equates to six World Cups with a lone shutout because we didn't qualify again until Italia 1990.
That's a statistic that should disturb every U.S. soccer fan. Fortunately history never won or lost a soccer game, so it's all up to us.
If Landon's confidence is any indicator, the boys won't disappoint.


Los Angeles Galaxy defender Todd Dunivant won't miss a minute of World Cup action, because he's got

FLO

TV

! To find out more, go to the

FLO

-

TV

site.
Visit the U.S. national team page on Goal.com for more and join Goal.com USA's Facebook fan page!