For one of the world's most recognisable footballers,
Cristiano Ronaldo
has a remarkably low profile at the moment. This is the culmination of a number of factors; low expectations for
Portugal
, his sketchy international form, even his first trophyless season in five years - and that the world is waiting with bated breath to see what
Lionel Messi
does in this
World Cup
.
Everything the 25-year-old does seems to be overshadowed at the moment. His excellent debut season in Spain (26 goals in 28 starts) went unrewarded, and his influence on his country's fortunes was put in the shade firstly by Nani's excellent form and then by the blow of his erstwhile Manchester United colleague's withdrawal through injury. Even his status as the key figure in the opener with the Ivorians at Port Elizabeth has been eclipsed by the will-he/won't-he saga of Didier Drogba's fitness for the clash.
Let's start with Portugal's own form. Their post-Golden Generation decline - having lost Luis Figo and Pauleta after World Cup 2006, and Manuel Rui Costa after Euro 2004 - is no figment of the imagination, but has been exaggerated. During the Euros two years back, coach Luiz Felipe Scolari complained to anyone who would listen that Portugal have merely reached their glass ceiling. Overachievement in the form of a Euro final and a World Cup semi had raised expectations to an unsustainable level. There's simply no comparison between picking from a country with a 190 million population (Brazil) and one with 11m, he would say, agitatedly bobbing his head in his trademark manner.
Portugal's poor start to World Cup qualifying, putting a place in South Africa in serious doubt, seemed to confirm the downward spiral - as well as the impressions of many that Carlos Queiroz would never make an effective head coach. This was unfair on the former Manchester United assistant, battling with the incumbent problems of the latter-day Scolari era; a ropy defence, the lack of a decent centre-forward and the failure of the next generation of talent (Joao Moutinho, Miguel Veloso) to step up to the plate.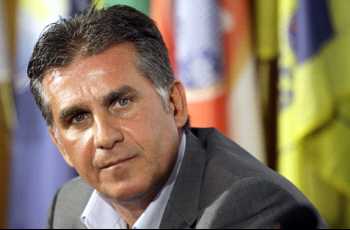 So kudos to Queiroz for engineering the revival that got them here. His influence on United's 2008 Champions League success always suggested he could sort things out at the back, and the proof is in the stats, with a mere three goals conceded in Portugal's last 15 games. Their sprint over the finish line was relentless, with five successive wins to qualify, including the two-legged win over Bosnia-Herzegovina. Queiroz settled on a centre-back pairing of Ricardo Carvalho and Bruno Alves, with Pepe employed as a sitter in front.
If only Sven-Goran Eriksson could say the same. It was defensive lapses which cost his predecessor Vahid Halilhodzic his job. The Bosnian was sacked at the end of February after the first defeat of his near-two-year reign; admittedly a fairly crucial one, to Algeria in the quarter-final of the Africa Cup of Nations. The late concessions to the Desert Foxes, when in a winning position, spoke volumes of a back line lacking genuine class, save for Kolo Toure. Their left-back, Siaka Tiene, is accustomed to playing a defensive midfield role with his club, Valenciennes. The defensive, and all-round, instability continued into a poor Ivorian display a few days after Halilihodzic's dismissal, a comprehensive defeat to South Korea in London.
Eriksson, in the Loftus Road crowd that day, has had little opportunity to let his ideas and tactics take root. Sure, he's your man for quickly knitting a coherent team from several disparate parts at club level - as he did at Lazio and Manchester City - but this has always been done with the aid of a bulging bank account, a luxury unavailable at international level. His debut on the Ivorian bench wasn't until the end of May and again saw the team squander a lead, having led 2-0 going into the closing stages against Paraguay in Thonon-les-Bains, France.
One crumb of comfort for Eriksson's squad could be the contrast between the club and country productivity of Portugal's talisman. Ronaldo went without a single goal in the qualifying campaign. He has hit the net just once for Portugal since Euro 2008, in last year's friendly with Finland. His own take on this international drought is charmingly English. "Goals are like ketchup. When they arrive, they come all at once," he told a weekend press conference. Dodgy similes are of course not all he learnt while in Manchester.
Still smarting from being usurped as the world's finest by Messi, Ronaldo will be bringing his A-game to South Africa. With his trademark extravagance, it's not always acknowledged that his success in the Premier League, and since, has been built on an extraordinary workrate, so take heed - a motivated Ronaldo is a force to be reckoned with. With a capable striker firmly in place at last in the form of Liedson, the Real Madrid man has the freedom to fly down the right and drift in at will. With the security of a steady defence, Ronaldo, Liedson and whoever plays on the left (Simao or Danny, the latter having been impressive in the recent win over Mozambique) have licence to cause merry hell in the final third.
Many believe the game at Port Elizabeth will be a battle to decide second place in Group G. Having arrived in decent form and with little fanfare, Queiroz might privately hope for more. Portugal, and Cristiano Ronaldo, are creeping up on the blind side, ready to make an impression.
The 2010 World Cup is finally upon us, so keep up to date with all the news at Goal.com's World Cup homepage and join Goal.com USA's Facebook fan page!