First of all, on behalf of the players and coaches I would like to thank you for your terrific support of the Men's National Team as we get ready for the FIFA World Cup™.
Clearly our main focus is on performing our best in South Africa. At the same time, we are always looking to the future. So today, I would like to take a moment to talk about the USA Bid to host this event in 2018 or 2022.
It would be a tremendous honor to host soccer's greatest tournament, and FIFA is in the process of deciding right now if we will be selected. You can help convince them.
The USA Bid Committee has created a huge petition campaign to show FIFA just how much U.S. soccer fans want to host the World Cup.
More than 450,000 people have already signed on -- and now it's your turn to join them:

http://gousabid.com/USpetition
In 1994, the United States hosted the most successful World Cup in history. With all the progress we have made in the sport since then, imagine the possibilities if we are given another opportunity.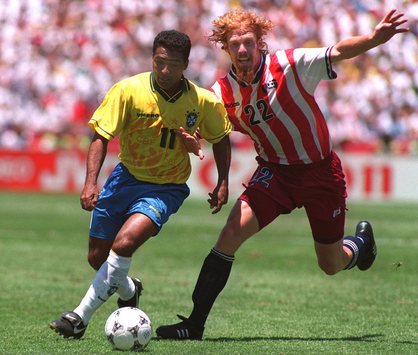 There are more than 24 million soccer players across the United States, second-most in the world. And soccer continues to grow, from our youth leagues to MLS to our National Team program represented by the 23 players that are here in South Africa competing in this year's event.
The next giant step in this development is to host the World Cup in 2018 or 2022.
Click to sign the petition
and join this nationwide movement to bring the World Cup back to the USA.
Over the next few weeks in South Africa, our team will be representing both our country and U.S. Soccer in the eyes of FIFA and the world.
You can help us represent our sport off the pitch by supporting our Bid.
Yours in soccer,
Bob Bradley
Head Coach, U.S. Men's National Team
The 2010 World Cup is fast approaching, so keep up to date with all the news at Goal.com's World Cup homepage and join Goal.com USA's Facebook fan page!