Marcello Lippi yesterday announced his final 23-man World Cup squad, and one thing stood out for Carlo Garganese – the inadequacy of Italy's forwards.
When Italy were humiliatingly knocked out of the 2009 Confederations Cup in the group stages following defeats to Egypt and Brazil,
I proclaimed that this was the worst Azzurri team in 50 years.
Eleven months down the line, with the 2010 World Cup just nine days away and all the final 23-man squads named, my assessment has not changed.
Without repeating what I said last year (click on the link above if you wish to), I want to focus on the worst aspect of this current Italy squad – the forward line. The five attackers who will travel to South Africa are:
Alberto Gilardino (Fiorentina, age 27) – 39 caps, 16 goals
Vincenzo Iaquinta (Juventus, 30) – 35 caps, 5 goals
Antonio Di Natale (Udinese, 32) – 31 caps, 9 goals
Fabio Quagliarella (Napoli, 27) – 18 caps, 3 goals
Giampaolo Pazzini (Sampdoria, 25) – 6 caps, 1 goal
In total, this quintet have only scored two international tournament goals between them – both at the 2006 World Cup, with Iaquinta finding the net in the opener against Ghana and Gilardino in the next game versus the United States. Gilardino has regularly failed to make the grade at the very highest level, hence his miserable spell at Milan. Iaquinta, whilst a hard worker and very useful squad player, has never been prolific with just one goal every seven games at international level. He is also coming off an injury-ravaged campaign.
Di Natale is the one big hope after topping the Serie A Capocannoniere charts last season with a whopping 29 goals. But, despite being 32, the Neapolitan has never played for a big club and has only one season's experience in the Champions League. There are question marks whether he can repeat his Udinese brilliance against the cream of the world's crop in South Africa.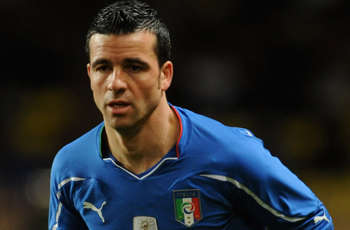 Quagliarella is painfully inconsistent, and too often goes missing in games. He has also not scored for Italy in over two years – since a February 2008 friendly against Portugal. Pazzini, despite being a prolific and clinical goalscorer with the ability to be one of the stars in South Africa, requires creative players around him in order to shine. The 25-year-old is very much like Pippo Inzaghi in that he will not make goals for himself. Do Italy possess enough skill and guile to set up Pazzo? I am not convinced they do.
The best way to demonstrate the mediocrity of Italy's attackers is to compare them to the Azzurri's forwards from past World Cups. Below are all post-war selections, although bear in mind that some positions from 1966 and earlier are open to modern interpretation due to the mid twentieth century tactical systems:
2006: Alessandro Del Piero (Juventus), Francesco Totti (Roma), Pippo Inzaghi (Milan), Luca Toni (Fiorentina), Vincenzo Iaquinta (Udinese), Alberto Gilardino (Milan)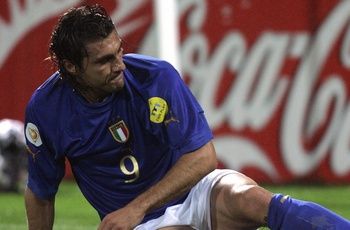 2002: Alessandro Del Piero (Juventus), Francesco Totti (Roma), Pippo Inzaghi (Milan), Christian Vieri (Inter), Marco Delvecchio (Roma), Vincenzo Montella (Roma)
1998: Alessandro Del Piero (Juventus), Pippo Inzaghi (Juventus), Christian Vieri (Atletico Madrid), Roberto Baggio (Bologna), Enrico Chiesa (Parma)
1994: Roberto Baggio (Juventus), Giuseppe Signori (Lazio), Pierluigi Casiraghi (Lazio), Daniele Massaro (Milan), Gianfranco Zola (Parma)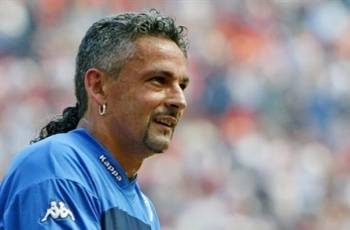 1990: Roberto Baggio (Fiorentina), Salvatore Schillaci (Juventus), Gianluca Vialli (Sampdoria), Roberto Mancini (Sampdoria), Aldo Serena (Inter), Andrea Carnevale (Napoli)
1986: Gianluca Vialli (Sampdoria), Alessandro Altobelli (Inter), Paolo Rossi (Milan), Giuseppe Galderisi (Verona), Aldo Serena (Juventus)
1982: Paolo Rossi (Juventus), Francesco Graziani (Fiorentina), Alessandro Altobelli (Inter), Daniele Massaro (Fiorentina), Franco Selvaggi (Cagliari)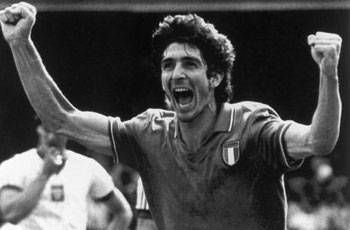 1978: Paolo Rossi (Vicenza), Roberto Bettega (Juventus), Francesco Graziani (Torino), Paolo Pulici (Torino)
1974: Luigi Riva (Cagliari), Pietro Anastasi (Juventus), Roberto Boninsegna (Inter), Giorgio Chinaglia (Lazio), Paolo Pulici (Torino)
1970: Luigi Riva (Cagliari), Roberto Boninsegna (Inter), Pierino Prati (Milan), Sergio Gori (Cagliari), Angelo Domenghini (Cagliari)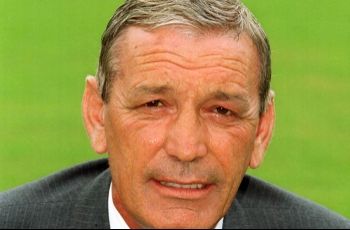 1966: Paolo Barison (Roma), Ezio Pascutti (Bologna), Marino Perani (Bologna), Luigi Meroni (Torino), Sandro Mazzola (Inter)
1962: Omar Sivori (Juventus), Jose Altafini (Milan), Ezio Pascutti (Bologna), Humberto Maschio (Atalanta), Angelo Sormani (Mantova),
1954: Giampiero Boniperti (Juventus), Benito Lorenzi (Inter), Ermes Muccinelli (Juventus), Carlo Galli (Roma), Gino Cappello (Bologna), Amleto Frignani (Milan)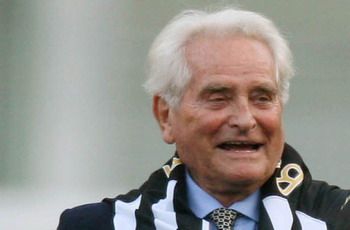 1950: Giampiero Boniperti (Juventus), Benito Lorenzi (Inter), Gino Cappello (Bologna), Emilio Caprile (Atalanta), Amedeo Amadei (Inter), Riccardo Carapellese (Torino)
Having watched every Italy World Cup game from 1962 until today, there is no doubt in my mind that the 2010 group are, individually, the worst selection of Azzurri attackers since at least 1954. The Superga Disaster in 1949 robbed Italy of most of its team they took from Grande Torino, but the 1950 and 1954 squads still possessed attacking legends such as Juventus' Giampiero Boniperti.
Moving further back to the 1930s, when coach Vittorio Pozzo masterminded back-to-back World Cup successes, everyone knows about the goalscoring exploits of Giuseppe Meazza and Silvio Piola - second and third respectively on the Azzurri all-time scorers list.
Thus, when you consider the above, it is not outrageous to suggest that Gilardino, Iaquinta, Di Natale, Quagliarella and Pazzini are the worst group of Italian forwards to ever go to a World Cup. Things could have been so different had Lippi instead called the likes of Fabrizio Miccoli, Antonio Cassano, Francesco Totti and Mario Balotelli.
The 2010 World Cup is fast approaching, so keep up to date with all the news at Goal.com's World Cup homepage and join Goal.com USA's Facebook fan page!