Working with former Netherlands boss Louis van Gaal, Manchester United striker Robin van Persie is gearing up for a much-improved Premier League campaign following.
Despite a frustrating term last time around, van Persie will be among the top five standout World Cup players to watch in the upcoming season.
Man United finished in an embarrassing seventh place last time around, and the Dutchman had a disappointing 2013-14 campaign under David Moyes, finding the net just 12 times. Under his "new" boss, the 31-year-old is looking to recapture the form with which he scored 30 Premier League goals in 2011-12 and 26 in 2012-13.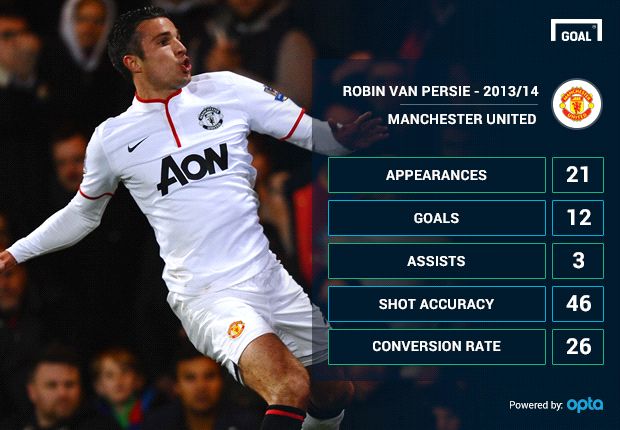 Van Persie will be deployed alongside newly-appointed club captain Wayne Rooney at the top of van Gaal's 3-5-2, perhaps in the same way he was paired with Arjen Robben in Brazil. The Dutchman - his country's captain - is vastly experienced, with 91 caps and more than any other Netherlands player, 47. Despite the unconvincing league season, he helped lead the Oranje to a third-place finish in the World Cup with four goals. His goal against Spain, a diving header, became one of the iconic moments of the tournament.
Manchester United's poor showing last year could bring a silver lining for the Red Devils. Without any European distractions, United can focus on maintaining good form in the league.
Van Persie and Man United start the 2014-15 English Permier League season at home to Swansea City on Saturday, Aug. 16.