RIO DE JANEIRO -- It felt like something from a soccer hooligan movie. The guttural roar went up, hundreds of feet pounded the pavement before the Chile fans tried to smash their way through the media center doors.
The handful of security staff in the media center went above and beyond their duties, desperately trying to hold the doors shut against the swell of pressure. They couldn't hold on though, and at least 100 Chile supporters smashed through the doors, leaving a trail of broken glass and flower pots.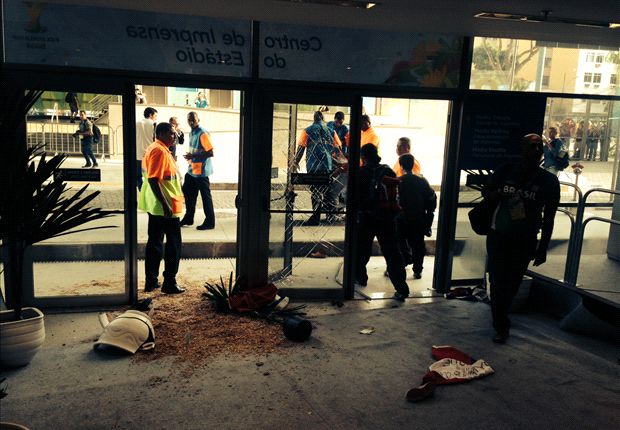 My initial response was to run away. It was as frightened as I've been at a soccer match. While their motive – to watch the match – may have been obvious in hindsight, it wasn't initially clear. The mob mentality was in full force and it felt manacing.
Stunned journalists and photographers dispersed as the Chileans stormed through the building to find a way into the seating areas of the Maracana.
The security staff did finally respond and wrestled with the supporters for several minutes, with temporary walls violently crashing to the ground during the struggles as we looked on.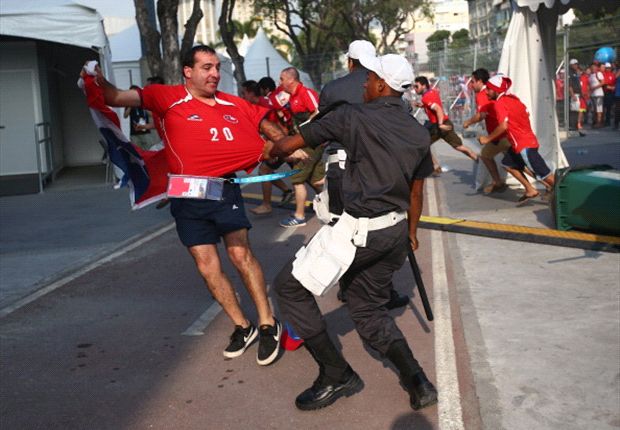 One group of around 30 Chileans was brought under control, but dozens escaped. Thankfully, no journalists or fans seemed to be injured, although one stadium worker appeared to suffer a badly damaged arm.
There will surely be consequences to a dangerous incident that threatened to turn very nasty indeed.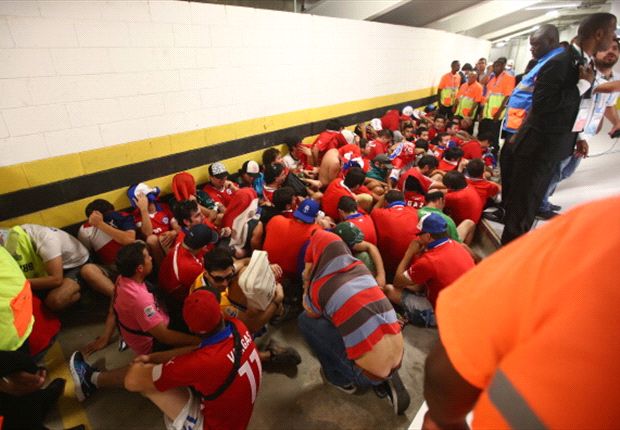 Tournament organizers have boasted that 170,000 security staff will be working in Brazil – but the Chile supporters easily broke through the cordon here.
While Robocop-style military police stood outside, volunteers and stewards earning next to nothing were tasked with handling the incident.
Imagine such a situation if Brazil was in the final here on July 13. It could become a riot and the consequences far more severe.
The Chilean football authorities will also have to accept responsibility for the behavior of their fans. If it were England, Russia or another country with fans with a reputation for violence, FIFA would quite rightly throw the book at them.