When director Ezra Edelman heard the story of Chile's final 1973 World Cup qualifier, he knew it was a story he wanted to tell.
Now, he along with co-director Jeffrey Plunkett are bringing the story of Chile's match played without an opponent to American audiences. "The Opposition" will air on ESPN on Tuesday night at 7 p.m. ET. The film focuses on the events after a 1973 coup carried out by Augusto Pinochet, who turned the national stadium into a venue for torture and murder.
The USSR boycotted the second leg of a UEFA-CONMEBOL playoff that would decide the final spot in the 1974 World Cup, but despite a FIFA investigation Chile qualified with a goal against no one in the very same national stadium in Santiago.
"I found it very strange that a stadium was a place for them to do that," Edelman told Goal. "The first time we went, it was for the World Cup qualifiers. It was just like walking into a normal soccer stadium. But it was very hard to understand that this was the same place where these horrific events took place 40 years ago. I kept asking myself: How do they deal with the memories?
"I had no connections to the stadium, but do these fans know what happened here? Are they aware that we spoke to some of the people that were prisoners there and they obviously have strong feelings about that stadium?"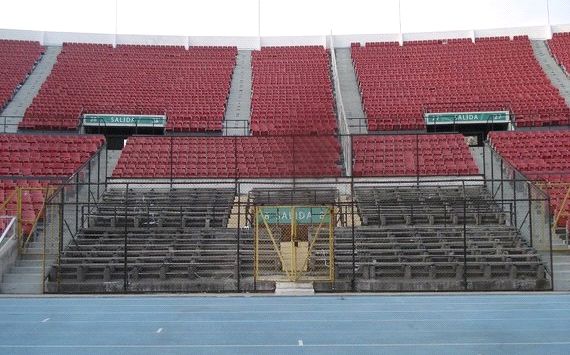 After reading about the situation in David Goldblatt's revered soccer history book "The Ball is Round," Edleman and Plunkett sought to explore both the sporting and the political implications. Luckily for the crew, things fell into place.

"We were very fortunate. The idea might have come reading a book, but the question for us was: How are we going to do this?" Edelman said. "We thought we would have one big trip to Chile and then we looked at the calendar and we realized there was a week in which there was a World Cup qualifying match and a few days later, the 40th anniversary of the military coup.

"We gained access to the stadium in between those events. We shot everything during those nine days, but we couldn't have done it without our producer in Chile, Maria Jose Calderon."
Edelman said after the U.S. team, he'll be pulling for Chile's new generation at the World Cup in Brazil.

The film, packaged with along with another of ESPN's "Soccer Stories" films, will reair across various ESPN networks after its inital run.