The Mexican national team was met off the plane in Wellington, New Zealand, by an indigenous group demonstrating the Haka – a traditional Maori dance made famous by New Zealand's world-beating rugby team.
If all goes to plan, it should be the scariest thing El Tri confront in upcoming days and by the early hours of Wednesday morning Mexico time, the national team's World Cup ticket to Brazil should be secure following the 5-1 win in the first leg.
If Mexico does lose badly and New Zealand passes through, it will be the most embarrassing moment in El Tri's history, although there is little reason to believe the All Whites have enough in them to put at least four goals past Mexico, considering what we saw in the Estadio Azteca last week.
But the subplot to the World Cup playoff second leg for Mexico, after the twists and turns of a torrid qualifying campaign in 2013, is that the battle for World Cup places is now well and truly on.
That starts with coach Miguel Herrera.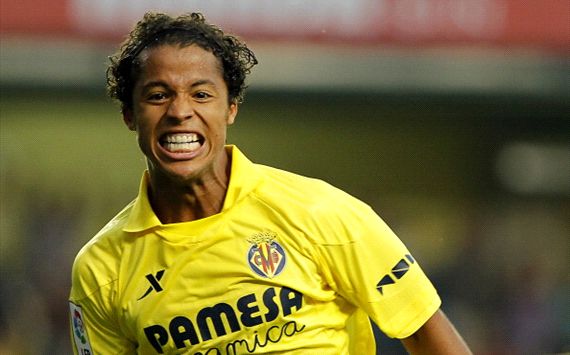 Mexico has proved that it can win without European-based players like Gio dos Santos.

Rumors are already flying about who will be taking over Club America, and that suggests that he is the man set to lead the team into Brazil 2014, but he's been reluctant to say much about it, hinting that he'd prefer to run the team longer term - until 2018.
There is much negotiating to be done on how long Herrera's contract would be for, how much it would be and the specter of a big foreign name becoming available for a short period. Pachuca vice president Andres Fassi told
ESPN
prior to Jose Manuel "Chepo" de la Torre getting fired in September that none other than Argentine Marcelo Bielsa was "available" to take the Mexico job. The short-term, high-paying position would likely be of interest to plenty of well-known coaches.
Another good performance and result after a tough journey over the Pacific would do Herrera no harm at all in strengthening his position. On the other hand, a 2-0 loss would possibly sow some seeds of doubt into the minds of Mexican federation bosses (and Liga MX owners) who have proved fickle when it comes to managing the coaching situation with El Tri.
The other major debating point, assuming things go smoothly in New Zealand, is just how far the concept of a Club America-dominated and Club Leon-supported Mexico national team should be pushed and, by extension, the role of Europe-based players with El Tri.
The performance Wednesday was impressive, but can Mexico do without Javier Hernandez and Giovani dos Santos in the starting lineup? Will the experienced duo of Gerardo Torrado and Carlos Salcido be given a chance to win a place back in the team? Or should the domestic players that have lifted the team and know Herrera's system inside out become the core of the side, leaving aside reputations?
The Raul Jimenez and Oribe Peralta partnership will be under the microscope to see how it gels and Hernandez will be an avid spectator, as will Dos Santos and Carlos Vela, although the latter's chances of being in Brazil are still small.
In the center of the pitch, Juan Carlos Medina has been handed a golden opportunity to make the slightly problematic defensive midfielder position his own, while Carlos Pena and Luis Montes will be looking to show that the balance they give in front of Medina should not to messed with, even by Porto's Hector Herrera.
In defense, the elephant in the room at present is impressive Espanyol center back Hector Moreno, with Juan Carlos Valenzuela and Francisco "Maza" Rodriguez's positions the most under-threat.
Then there is the goalkeeping spot, where Moises Munoz has shot from not even being in the squad to the No. 1 shirt, ahead of Guillermo Ochoa and Jesus Corona.
Obviously, the first and primary objective Wednesday is to make sure Mexico gets to the World Cup, but there are plenty of other elements to the game as jockeying for places at Brazil 2014 gets underway in earnest.