RUSTENBURG, South Africa -- On a chilly night at Royal Bafokeng Stadium, 38,646 watched as the Untied States Men's National Team and England tied 1-1 in both teams' opening match of Group C. Steven Gerrard opened the scoring in the fourth minute, and Clint Dempsey equalized for the Americans in the 40th.
Winners

Steve Cherundolo
The Stars and Stripes appeared out of their element early, and the right back was one of the few players who looked prepared. He flew up and down the flank, handily winning his battle with James Milner (and stuffing Ashley Cole a couple times as well). Cherundolo saved an almost-certain goal by diving in front of Aaron Lennon's cross and did well to relieve pressure by staying wide in a first half where the ball spent more time on the left side of the pitch. He played bigger than his height, winning balls in the air. Shaun Wright-Phillps gave the Hannover 96 captain more trouble, but the American was up to the task. His service was lacking at times, and he drew a yellow card for a professional foul in the 39th, but the veteran player showed the resolve, determination, and grit that defines his side.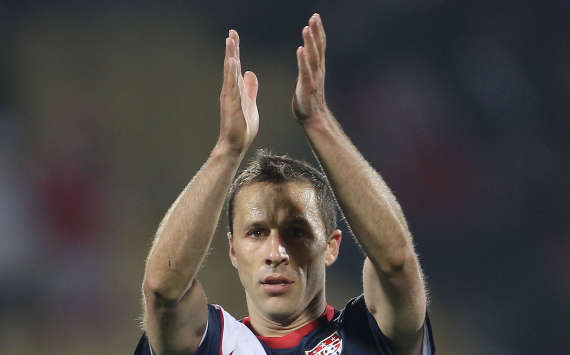 Tim Howard
The American goalkeeper spent the night clad in orange, but his play made him one of the most visible men on the field. Howard took control of his defensive backline as he always does, encouraging and yelling demonstratively (no time more so than after England's fourth-minute goal). He gamely returned after Emile Heskey went in studs up. The Everton backstop displayed sure hands all match, collecting a blast immediately after the U.S. scored. Howard paid Heskey back in the beginning of the second half, stoning the attacker on a breakaway. Later, he parried Wright-Phillips' blast, then corralled Rooney's attempt off the subsequent corner kick. On a night when England's goalie made a blunder that will haunt him forever, the New Jersey native had a game to remember.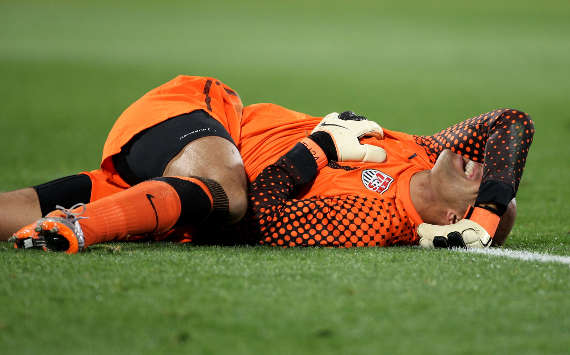 Clint Dempsey
He is who everyone knows he is. One moment he can look out of the match, and the next he's scoring a massive goal (albeit with a huge assist from Robert Green). Dempsey tallied and rejuvenated his side. It was lucky for sure, but the Fulham midfielder does this too often for it to be all attributed to the leprechaun. He demonstrated his passing vision, releasing Landon Donovan with a great ball. Dempsey forced Glenn Johnson into a yellow card and drew a dangerous free kick. It wasn't the midfielder's best match, but he made his presence known.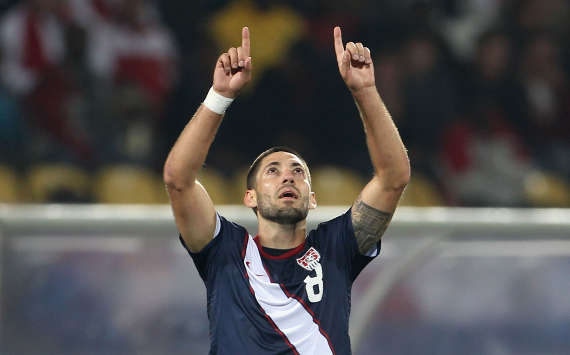 Losers

Ricardo Clark
The Eintracht Frankfurt midfielder found himself at fault on Gerrard's tally. Throughout the night, his passing game upfield was loose and he frequently played the ball into negative positions. Clark made a lovely cut-off of Ashley Cole's cross in the 35th minute, but appeared tentative in defense. Could he be afraid to tackle, fearing he'll be whistled for a foul or draw a card? With Maurice Edu waiting in the wings, it's hard to see the former Houston Dynamo player starting against Slovenia in six days time.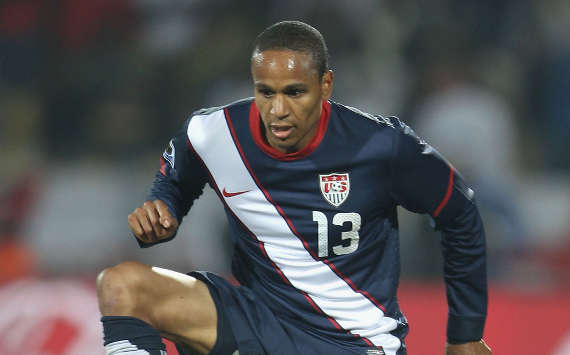 Carlos Bocaneagra
The U.S. captain, who will never be confused with the fastest man on the field, drew a difficult assignment dealing with Aaron Lennon. Although the speedy Three Lions winger didn't facilitate any goals, Bocanegra struggled mightily. Lennon had multiple crossing opportunities resulting in dangerous balls that were just out of reach for his attackers. The left back didn't do much in the attack, either, as his overlapping runs came to naught, and he struggled with his delivery from the back as well. The Red, White, and Blue don't have another viable option at the position, but Bocanegra can be exploited.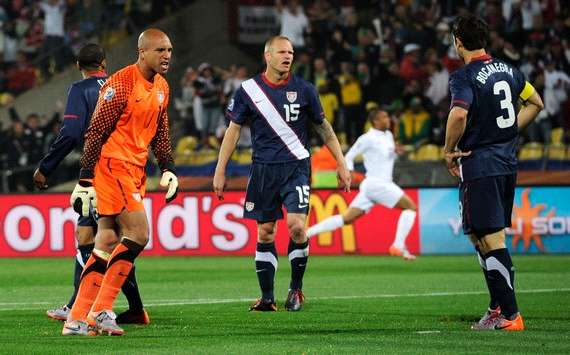 Robbie Findley
The striker who barely made the U.S. roster earned a start but failed to capitalize. His speed -- the reason Bob Bradley brought him to South Africa -- troubled England's back four, but Findley didn't make an impression. Too often he tried to do too much, mostly by overdribbling. He earned a yellow card, although he was checking back to help on defense so his coach won't be too disappointed.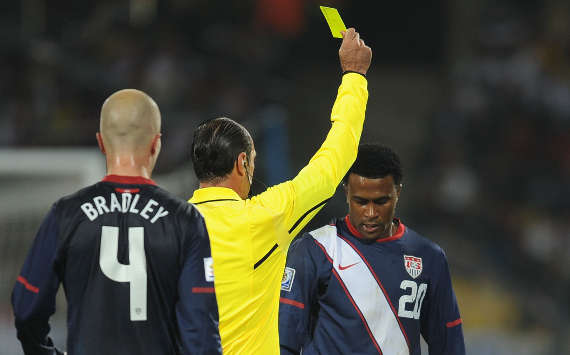 Noah Davis (@noahedavis) covers the United States Men's National Team for Goal.com and is reporting from the World Cup in South Africa.
Visit the U.S. national team page on Goal.com for more and join Goal.com USA's Facebook fan page!