Imagine being catapulted from relative high school soccer obscurity in Virginia to one of the world's most renowned sports franchises in Arsenal Football Club.
There you would be touted as one of the top prospects of your nation by mastermind manager Arsene Wenger and play with the likes of still-developing Cesc Fabregas, Robin Van Persie and Manuel Almunia. Let's not forget being mentored by legends ranging from lethal Thierry Henry to silky smooth Robert Pires.
Did I mention you'd get to score a 90th minute game winner in front of 47,000 snarling fans at The City of Manchester Stadium?
What if all of those dreams came crashing to a tragic end due to persistent knee injuries by the age of 23? Would you want to relive it all over again?
This is the story of Daniel Karbassiyoon, the first American to secure a professional contract at Arsenal. While his career was curtailed due to injury, Karbassiyoon continues to serve as a pioneer for American soccer. At 26 years old, he is currently the youngest scout at Arsenal and has been pivotal in expanding the team's scouting network in the United States. Hoping to inspire more Americans into the sport, Karbassiyoon has decided to share his story in his upcoming book titled
My Castle in the Sky
.
"For me, my goal behind the book is to show that it is possible," Karbassiyoon said exclusively to Goal.com.
It was during the lowest point of Karbassiyoon's soccer career that he began to think about writing his memoir. After an extensive knee surgery that would effectively end his dreams of playing soccer at a professional level, Karbassiyoon was asked a question by his uncle that would lead to his inspiration.
"While I was recovering, my uncle asked me, 'Can you tell me a little about your goals?'" said Karbassiyoon. "I told him that I would just write about it. After I wrote them down, he asked me, 'What happens after that and how did you get there?'"
Those questions would begin the framework of Karbassiyoon novel.
"So I went from there and the next thing I knew, I had a few chapters," said Karbassiyoon.
Once Karbassiyoon became engulfed with his personal project, it was only a matter of time before people took notice and encouraged him to finish what he started.
"A lot of people kept on telling me that they'd love to read my story," said Karbassiyoon.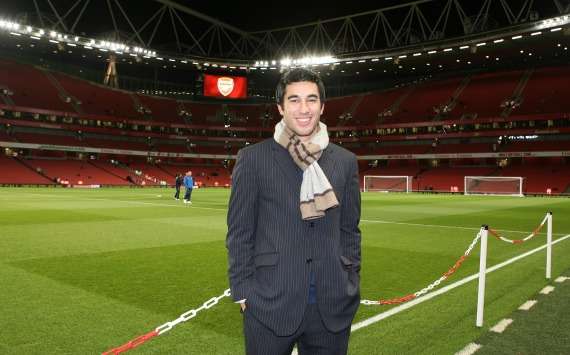 Karbassiyoon's story starts modestly in Roanoke, Virginia back in 2002. Karbassiyoon played forward for North Cross High School and was invited to a soccer camp where his primary goal was to prove that he was worthy of a free ride to college. He would be shocked to learn how well he performed.
"My coach at the camp was actually a former Arsenal player, Paul Mariner," said Karbassiyoon. "Throughout the week, he kept on asking me, 'What would you do if a club from Europe were to offer you a professional contract?' I told him that I would love to [play overseas].He then asked me what my family background was and I told him that my mother is Italian and my dad was Iranian."
Mariner was ecstatic when he heard that Karbassiyoon had access to an Italian passport. The then 17-year-old was beginning to wonder the reasoning behind all the questions until the former Gunner decided to make his intentions clear.
"At the end of the week, he said that he and Bob McKnight, a partner at the camp, had called the chief scout at Arsenal and told them about me," said Karbassiyoon. "He said, 'We think that you are a very special player and the chief scout had been watching you all week. You should probably expect a call for him when you get back from camp. They'd like to bring you in for a trial.'"
As much as he tried to contain his excitement, this was obviously life-changing news for Karbassiyoon.
"I had came there trying to get a college scholarship, I would have been happy going there and waiting for an offer from an ACC school," said Karbassiyoon. "When they told me that Arsenal was interested, I said, 'Are you talking about the team in London?'"
What was even funnier about Karbassiyoon's story was his initial conversation with the chief scout, Steve Rowley, his current boss.
"Two days later, he called and said, 'Hello Daniel, I'm calling from Arsenal, I don't know if you've ever heard of us,'" chuckled Karbassiyoon. He had.
From there, Karbassiyoon was flown out to London to meet Wenger and, in a moment that would seem like a dream come true for a young forward, was introduced to Thierry Henry.
Training with Arsenal was a complete shock for someone who was used to the American style of coaching.
"It was definitely tougher than anything that I had ever experienced," said Karbassiyoon. "It was a lot different; it was like training with the national team every day. Physically, I was exhausted after preseason. The pace of the game was just unbelievable."
Always a standout stateside, it was also difficult at times for Karbassiyoon to be consistently critiqued or criticized for his play.
"The coaches knew what I was capable of and they wanted to get it out of me," said Karbassiyoon. "In the U.S., I couldn't do anything wrong, but over there the coaches constantly yelled at me.
"Back at home, if I went 0-for-5 in a finishing practice, most of the coaches would be happy if I got one in. At Arsenal, if I only made two goals, the coaches would stop practice and yell, 'Daniel, concentrate!'"
Despite the increased difficulty, Karbassiyoon admits that he envisioned it being that way when playing in Europe. What he didn't expect and took some getting used to was the passionate nature of soccer fans abroad.
"The general rivalries are very intense," said Karbassiyoon. "I was in a grocery store once and a couple of Tottenham fans saw me and they just wouldn't shut up, basically. You can't really react to that. When someone says something nice to you, you always say thank you. When it comes to being taunted at a store, what are you expecting me to do? I just waved and rushed out as soon as I could."
Karbassiyoon intends for readers of
My Castle in the Sky
to fully immerse themselves in his unique experience as an American player at Arsenal. He is currently putting the final touches on the memoir and expects it to be released early next year.
One concern about the book that arose from his continued involvement at Arsenal is how honest he can remain in detailing past experiences with the club. Karbassiyoon understands the concern but stresses the purpose of the book is to share moments of his life - good and bad - that might help motivate others to reach the same levels.
"I don't see it as much of a problem," said Karbassiyoon. "There are times in the book where I mention that I felt that the reserve team manager was picking on me. But that's everywhere, even when I left the club. It works out for you in the end and makes you a stronger player. I know that it's going to be honest, as honest as I can make it.
"Obviously, the club is going to read it to make sure that what I write isn't too terrible but I don't really have anything bad to say about Arsenal. They were a first class organization while I was there and after I was done playing they hired me. If I had such a bad time as a player there then I wouldn't have accepted a job as a scout."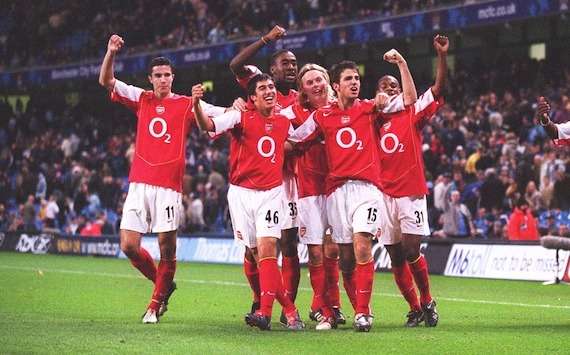 Free Kicks:
In a moment that seemed prophetic of things to come, Karbassiyoon's game-winning goal was assisted by none other than current Arsenal captain, Cesc Fabregas. Karbassiyoon remembers Fabregas displaying a veteran's poise even at 17 years old and said that even back then, everyone knew how talented he would eventually become:
"It was absolutely a great experience. In the games that I played with Cesc, he must have been 16 or 17. The reason why I was able to score that [game-winning] goal [against Manchester City] was because Cesc played an inch-perfect pass to me. That sums up Cesc basically, at 16 years old, he was unfazed by the fact that he was playing with grown men. At the moment that he came to the club, you could tell that he was going to be a pretty special kid. Everyone at the club had high expectations for him and he has more than lived up to them."
My Castle In The Sky
is expected to be released in the first quarter of 2011. Follow Daniel Karbassiyoon's Twitter page for updates @dkarbassiyoon.
Alex Labidou, a Goal.com contributor, is based in New York City. Follow him @sportslab. He can reached for comment at alexlabidou@gmail.com
Talk all things soccer with the rest of our readers in the Goal.com Forums and join Goal.com USA's Facebook fan page!