Is new always better?
The most powerful word in advertising has long been "new".
New has no baggage, no past failures. It is the sponge that can absorb what people project. Thus, it can be a deceptive illusion of improvement. New does not always mean better.
New is change. People aren't always comfortable with change.
I can recall in the aftermath of the USA's World Cup 2006 tournament, that Landon Donovan was initially unhappy that coach Bruce Arena, the only national team leader Donovan had ever known, was not retained. Arena had stamped US soccer with his system of doing things, and Donovan was comfortable with it.
"I don't know how a new coach is going to be," Donovan said at the time.
Germany's Jurgen Klinsmann was then a possibility.
"I don't know Klinsmann," Donovan explained in 2006. "It's a change. For me, it's hard to just move on and say, 'Change is good.'"
Whether change is good or bad, it is ultimately inevitable. Four years later, it's not only Donovan who has changed, but the USA's soccer landscape. More American players (including Donovan on one stint where he got to know Klinsmann better) have gone abroad and done well. More foreign coaches have come to Major League Soccer and had success.
"A guy like (Hans) Bakke in New York, and he's a guy - I don't know him, but he seems like a guy who is going to come in and do the work to understand our system and our players as well as mixing that with some European players," said Chris Klein. "As we gain more respect on the world stage and as a league, you're going to get more and more coaches that want to come coach here and I think that's good for the league."
As the world's most international game gains hold in the United States, so does the idea that the national team is more adaptable than before, and thus, more open to leadership by a foreign coach.
Looking back at the World Cup, two coaches in particular that were retained for second stints stand out - Fabio Capello and Joachim Loew.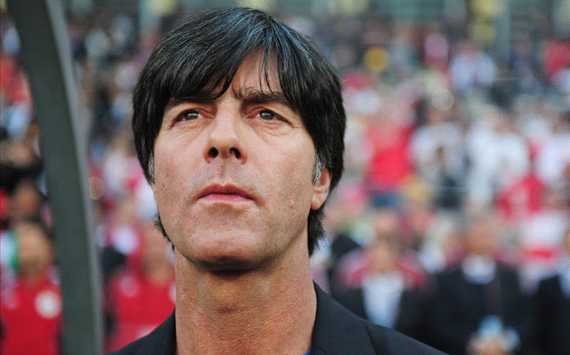 Despite not getting his Three Lions squad any further than the second round and coming in second to the USA in group play, Capello still retains an impressive roster of titles in his career, which perhaps titled the argument in his favor when consideration for his new contract took place.
Loew, meanwhile, led his squad to the semifinals of the tournament. While demands for Germany to claim trophies outright are high, the last four isn't a bad accomplishment.
Bob Bradley offered arguably the best value for contract of the coaches who put their teams in the second round of the World Cup.
Yet there has been widespread dissatisfaction by many USA fans at Bradley remaining on as head of the national team.
"That's a difficult situation," Klein observed. "I think Bob showed that he did well in his four years. Could a foreign coach have done as well with our national team? I definitely believe so, but that's not the case. We've got Bob back now. The challenge over the next four years is whether we can take those steps forward that we need to, to improve not only in the World Cup, but in the style in which we play and to be more competitive against the best teams in the world."
All the coaches who return to coach a national team for another cycle face pressure. Interestingly enough, Bradley's may face an extra amount as the possibility exists for him to prove via the US team that he's ready to take on challenging European coaching positions.
Yet one of the main arguments for Bradley being the right coach of Team USA works against him on the world stage.
For a long time, some have said that American players respond best to an American coach, one who can relate to them, speak their language (and not just in the literal sense), and one who understands the US system of soccer. In other words, Bradley's success with Americans comes partly because he is one, and thus, abroad, this advantage would be negated with other players.
The "foreign adjustment" issue has often been cited as the reason why outside coaches often struggle in MLS, for example.
"It's probably no different than a Brazilian coach working with Brazilian players, a Mexican coach working with Mexican players," said LA Galaxy coach Bruce Arena. "Knowing the culture of a country where a player is from, knowing the way they think and go about their business, is a major advantage. I don't think that deviates anywhere."
This season specifically, certain clubs have done well when trusting a outsider coach. Yet would the Red Bulls have still succeeded as much in 2010 if, for example, Richie Williams had been in charge? Possibly.
"Every situation is different," Arena, himself a former Red Bulls coach, pointed out. "When a coaching move is made, some teams are more ready to be a better team, given their personnel and all the other things that go into forming a team in MLS. Other teams, you've got to start from scratch. Bakke in New York, his club has been able to add to a roster that's been ok. They added some huge factors and a huge infusion of capital. In Chicago, they had a nucleus of an adequate team. Those weren't bare cupboards."
What's perhaps most encouraging about the Bradley situation is that it's clear that 'ok' isn't enough anymore for the USA fanbase. Their hope and belief in their team is too high for that now. Whether one believes Bradley deserved another chance is moot now that he has been granted that opportunity.
Bradley isn't new.
Like the USA team itself, though, Bradley can do better, and can be better.
If and when he proves that, then perhaps the doors that foreign coaches are now walking through in MLS will start to open for American coaches abroad.
Then, perhaps, it won't even be a question, whether for good or ill, if someone is American.
The only question that will matter won't be about nationality at all.
"Are you a winner?"
Andrea Canales is Chief Editor of Goal.com North America and is trying to remember to update her Twitter account.

For more on Major League Soccer, visit Goal.com's MLS page and join Goal.com USA's Facebook fan page!