Arsenal
fans were treated to a spectacular sight on Thursday night as
Arsene Wenger
appeared walking across the River Thames to unveil
the team's new Puma kits
.
The legendary Gunners manager was
projected in hologram form
striding across the water to introduce the designs for 2014-15, the first with the club's new kit manufacturer.
As Wenger narrated, the image then turned to the likes of Olivier Giroud, Mesut Ozil and Jack Wilshere showing off their skills while wearing the new gear, with the French striker even 'scoring' a bicycle kick through the London Eye, redecorated as 'The Clock' so dear to the club.
There were more surprises, too, as Arsenal stars Mikel Arteta, Mathieu Flamini and Santi Cazorla were spotted standing in the window at Puma's Carnaby Street store, posing as mannequins to show off the designs.
As word spread of the unveiling, Gunners fans arrived in the hundreds to check out the excitement – and they were not disappointed.
Richard Culley, who was walking home after having dinner with his fiancé on Carnaby Street when he caught sight of Wenger's image walking over the Thames, told
Goal
: "I certainly didn't expect to see that tonight! It was incredible, a really good show."
"I always said Arsene could walk on water," added Ava Fireze, a Gunners fan who lives nearby. "And the kits looked great up there for everyone to see!"
Supporters who queued up to buy the kit on release also had a chance to take a photo with the FA Cup trophy won in May, to cap off an incredible night for all involved with the club and the city.
Stronger Together | The new kits were created with the Arsenal ethos in mind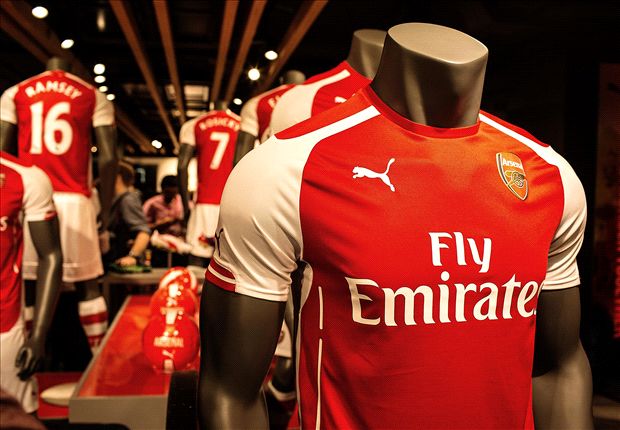 In the shop window | Fans rushed to get their hands on the kit in Puma's Carnaby Street store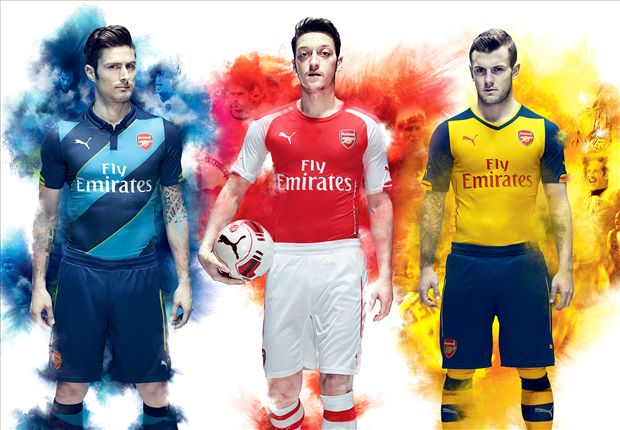 All kitted out | Home, away and cup strips were all unveiled