Follow Steve Cohen, former Fox Soccer Channel host
@chelcfc on twitter.
Cohen's recently launched online book titled Not Blowing Smoke that
is selling on Amazon.com. It is time to be honest when it comes to the United States men's national team and the sad reality is that it appears to be taking a step backwards since its 2010 run at the World Cup.
After watching the 2-1 Gold Cup group stage loss against Panama, it is obvious that there is a lack of motivation and it feels like the only team the U.S. is interested in playing against is Mexico.
Let's give credit where it is due. The United States Soccer Federation has tried to inspire its team by arranging exhibitions against international powerhouses. As opposed to playing against weaker teams, Sunil Gulati has organized games against Brazil, Paraguay, Argentina and even the world champion Spain. So for that he deserves praise.
The problem lies in the fact that I am not sure whether or not these games are giving me an idea of whether the U.S. is improving or not. I am tempted to believe that the higher level of competition is almost giving the U.S. an excuse to fail.
There are inherent problems with having a coach for two World Cup cycles. We saw it with Bruce Arena and I think we are now seeing it with Bob Bradley. I am a huge fan of Bradley's career since his days with the Metrostars and of course Chivas USA. I am an even bigger fan of his son Michael Bradley, who I think is actually one of the best-to-box midfielders around the world. Despite those two factors, I am beginning to wonder if Bob has taken the U.S. as far as he can.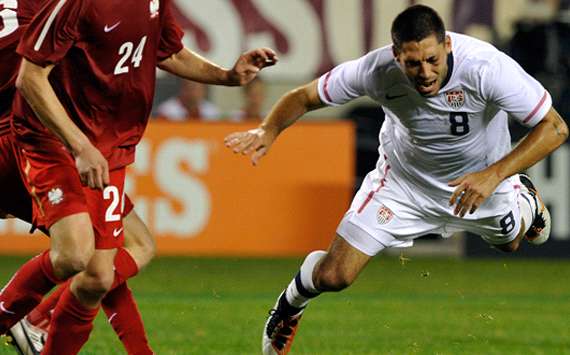 Nothing Gained? | Despite friendlies against tough teams, the U.S. hasn't shown improvement
The two games in the Gold Cup have pointed to serious problems that have been following the U.S. since the World Cup. Namely, that the U.S. does not seem to be up for playing in games until it gets behind. That is an issue of motivation and preparation and the responsibility lies with the coach.
This is not just a huge overreaction to a bad result versus Panama, this is about much more. It is about the performances, the approach and whether or not the program at the senior level is making progress or not and it does not look like it is.
It is a great trait to be able to rally when your backs are against the wall but when it becomes your default approach to the game, you have some major dilemmas.
Against Canada, which is a poor team on the best of days, the U.S. was able to get by with a truly unconvincing performance that was way harder than it should have been, even if the pitch was shockingly poor in Detroit last Tuesday.
In Saturday night's defeat against Panama, the U.S. couldn't deal with Panama's attack or handle its passing and its possession. Down two at halftime and I knew that game was over because Panama actually had something about it. The team was not the novices that we have come to expect from the CONCACAF rank and file.
So essentially in one week, the U.S. has been humiliated by Spain, made to work way too hard against Canada and beaten convincingly (the score line notwithstanding) by a proficient Panama.
Sadly, there were only two players that looked worth their spot in Tampa: Michael Bradley and Steve Cherundolo. After that, there are plenty of problems that are beginning to show itself for the U.S.
Are we seeing the decline of Landon Donovan on the international stage because he sure does not look like the same player even from last year's World Cup?
And why is Charlie Davies not on this squad?
I know that he wasn't completely fit before Bradley had to make his selections for the Gold Cup roster but there is room for him in this U.S. squad. The options upfront are not brimming with talent and I wonder whether or not he is still being punished for breaking curfew and being involved in an accident that almost cost him his life.
Davies has to be the man to be up top as Altidore doesn't cut it. If you want Agudelo play with someone who he can learn from, then Davies should have been chosen as his work rate is unparalleled compared to the other U.S. striking options. Altidore has had way too many opportunities to shine at this level and has come up short.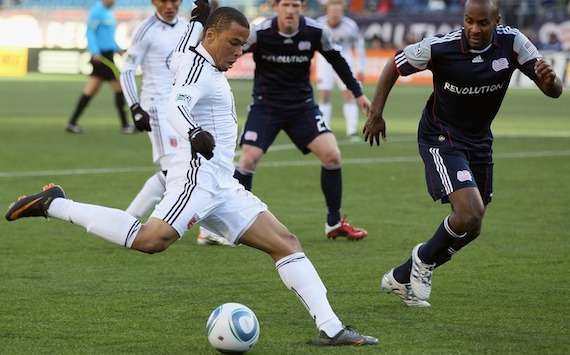 Costly Mistake | Bradley has been criticized for not taking Davies
There also seems to be a lack of intelligent decisions tactically. After seeing Maurice Edu's impact in the World Cup, it appears that Bradley has taken nothing from that and continues to avoid giving him a chance in the starting 11. But the farcical tactical decisions don't stop there.
Considering that the U.S. continues to struggle to find goals, why leave a Clint Dempsey or a Donovan in midfield rather than moving them up front? Either one would give teams fits and create mismatches.
The biggest area of decline lies in the defense. Since the World Cup, the U.S. has played 10 matches, winning two, drawing four and losing four. Even against decent opposition that is not good enough from a results perspective but it is the performances and the capitulations that are the bigger concerns.
The Oguchi Onyewu era is over but there aren't any real successors ready to take his place.
Omar Gonzales is talked about but he is not ready quite yet and Tim Ream is not good enough and is too left footed. Clarence Goodson, despite his goal against Panama, is simply not strong or quick enough.
Where is the talent ready and waiting to take its place? I don't see it.
However, don't count the U.S. out yet. The Ameicans will most likely beat Guadeloupe and regain the confidence to get through the quarter and semifinals. If that happens, the U.S. will be facing a Mexican side that has astonished the tournament dominating all of its opponents.
Anything but a Gold Cup victory on U.S. soil would require the USSF to look at itself and consider major changes. But does it have courage to do so? We all know the answer to that one.
It is time for a change at the helm if the U.S. doesn't win the Gold Cup. It is time to stop resting on laurels. The players have become too comfortable under the current regime.
CONCACAF is arguably the second-least talented region in the world and the rank and file is catching us. That is not good enough. The U.S. has real genuine class and talent in its midfield led by Bradley but it is going to waste. That sounds to me like a coaching issue.
Watch CONCACAF Gold Cup™ Guadeloupe v US, Tuesday 6/14 live at 8:30 p.m. ET on FOX Soccer! For a complete match schedule, click here