Goal's experts offer their reactions to the World Cup draw in Group F where Argentina, Nigeria, Iran, and Bosnia-Herzegovina were pooled together.
| | |
| --- | --- |
| | 'A FANTASTIC AND FAVOURABLE DRAW' |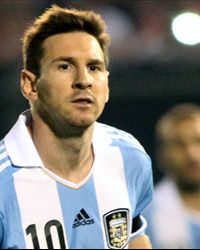 By Sebastian Garcia
Before the draw, one of the main things was the geography factor and the fear of being placed in a group that would force Argentina to travel a lot or to play in the heat. There are no complains from Albiceleste fans now.

Not only have Argentina escaped from the possibility of facing two European teams in the group stage, but the ones they face are the only World Cup debutants: Bosnia-Herzegovina. Iran were not the most feared of teams from their pot, either, while Nigeria represent a good omen from group stages in the past.

Winning the group is key, as it'll mean that Argentina won't face Brazil (if the hosts win their own group too) until an eventual final at the Maracana. But Albiceleste followers couldn't be any more over the moon after a fantastic and favourable draw.
| | |
| --- | --- |
| | 'A LOUD CHEER WENT UP AT THE DRAW' |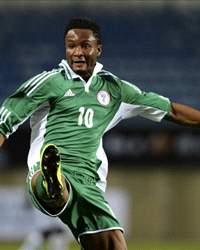 By Lolade Adewuji
Lots of enthusiasm from the crowd in Abuja where I watched the draw. Many are happy to be drawn against Argentina, Iran and Bosnia-Herzegovina - a loud cheer went up when the European team joined the group.

Nigeria will face Argentina for the fourth time in their World Cup history, having lost all three previous games by a slim margin. However, with the discipline instilled by Stephen Keshi, who was in that first squad that faced Argentina in 1994, they could go for a win this time.

Iran look to be a team that the Super Eagles will be keen to overcome if they are to get through to the next round, while debutants Bosnia-Herzegovina look to be the more easy pick for this group.
| | |
| --- | --- |
| | 'IRAN HAVE REASONS TO BE CHEERFUL' |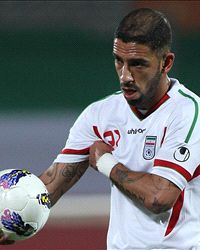 By Pejman Rahbar
It could have been a lot worse for Iran. Clearly, they are competing with Nigeria and Bosnia for second place in the group behind Lionel Messi's Argentina.

And there are reasons to be cheerful. Bosnia are rookies at the finals so Iran are in a rare situation of being the more established World Cup nation having qualified in 1978, 1998 and 2006.

Nigeria are strong but, as demonstrated in last summer's Confederations Cup, they are not the force they once were. It is therefore not inconceivable for Iran to add to their solitary victory in finals football - beating the US in France - and qualify.
| | |
| --- | --- |
| | 'THEY MUST BE INSPIRED BY CROATIA '98' |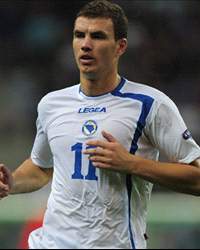 By Miles Chambers
Bosnia-Herzegovina will undoubtedly come away from the World Cup finals draw relatively pleased. Argentina are the obvious Group F favourites, but they will relish the prospect of facing Iran and Nigeria.

Only five out of the last 17 World Cup debutants have been able to escape the group stage, but the Dragons will hope to follow in the footsteps of Balkan neighbours Croatia when they romped to the semi-finals as rookies in 1998.

No doubt head coach Safet Susic will hope to have gleaned some tactical nous from when his Bosnia side faced the Albiceleste in November, whereas the African and Asian opponents are unknown quantities to the young nation.





















For secure tickets to any World Cup match, visit our preferred partner, viagogo.